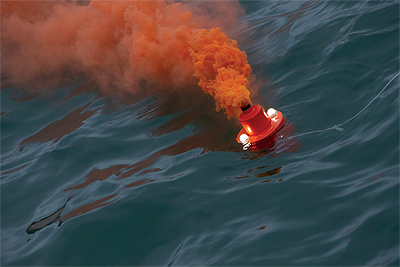 Planning ahead
WesCom Signal and Rescue encourages seafarers to order early, amidst potential SOLAS expiry date extensions
Whilst the Covid-19 global pandemic continues to change our world; regulations are being adapted and extensions are being introduced to support the global infrastructure. This includes the guidance relating to the certification of goods and training for seafarers from International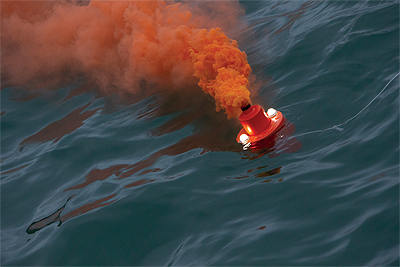 Maritime Organization (IMO).
The advice – shared with all IMO members, United Nations specialised agencies, Intergovernmental organisations and non-governmental agencies in consultative status with the IMO – is that there may be difficulties revalidating certificates and in the supply chain for replacing mandated goods, including pyrotechnic distress signals.
In response to this, WesCom Signal and Rescue, the world's leading marine distress signal manufacturer, is urging businesses and seafarers around the globe to order pyrotechnic products ahead of their expiry dates. The firm, which has been manufacturing world-class pyrotechnics for more than 100 years, stresses the importance of forward planning for ordering pyrotechnics and other dated, mandated items, to mitigate any possible supply delays in the future. Only where absolutely necessary, extensions to expiry dates of pyrotechnics will be made.
The potential extension will be at the discretion of the local maritime authority and will be reviewed on a case by case basis. It will only be considered where availability is a problem for a particular vessel and may be granted for a month at a time, to enable the vessel to reach a port where the necessary supply can be replenished; but not beyond four years after the date of manufacture, clearly marked on the product.
Safety is of paramount importance when on the water. Pyrotechnics and safety distress signals can mean the difference between life and death and are therefore critical to successfully maintain. As the most internationally known and recognised distress signal globally, pyrotechnics help increase the chance of survival in an emergency situation, by helping to alert the distress and pinpointing the location of the emergency or distressed vessel and person/s. Evaluating current distress signals and their expiry dates should be adhered to, and recognition of the expiry date should be a priority, as per the mandated legislation.
It is essential that comprehensive training is provided for all crew members on board, covering all eventualities that could occur at sea. This ensures everyone knows what they should be doing, what equipment they have access to and most importantly, how to use the safety equipment should it be required. This is as important as having the correct safety equipment on board – because without training, the safety equipment will be less effective or potentially no use at all. WesCom has produced comprehensive training animations, which can be viewed or downloaded via the WesCom websites, to assist with crew training.
Good quality safety equipment can only ever be as good as the person using it. A ship can be fitted with the world's leading brands of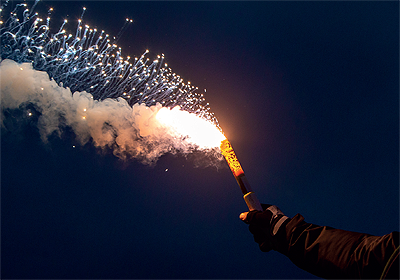 pyrotechnics, electronics and communication equipment, but if the team doesn't know how to use it or what each product does, then it becomes redundant. Therefore, the safety training provided needs to be of the highest standard and as comprehensive as possible, giving crew the tools they need to be able to use the equipment properly and safely under pressure in an emergency situation.
Currently, WesCom Signal and Rescue is not experiencing any problems with the manufacture of its safety distress signals and the team continues to work closely with its global network of distributors. WesCom distributors are working exceptionally hard to ship products in the most cost effective and time efficient manner, and are offering upfront and realistic timeframes on a case by case basis. The company continues to accept new orders and is actively encouraging suppliers and distributors to review the expiry dates of their products and stock, and to place orders at their earliest convenience and where possible, sooner than usual to allow for longer lead-times. This will help to mitigate against unforeseen delays and avoid WesCom customers becoming non-compliant with maritime regulations.
Covid-19 has presented many worries globally, therefore planning for the future and ensuring vessels are compliant to safely operate at sea is of paramount importance for the ship owner and crew onboard.
WesCom Signal and Rescue is the world's leading marine distress signal manufacturer with the largest international network of distributors; Comet, Pains Wessex, Oroquieta and Aurora. WesCom Signal and Rescue's worldwide comprehensive range of marine distress signals and safety systems are trusted for their reliability by the world's navies, lifeboat and rescue services, merchant fleets and airlines, as well as by fishing vessels and leisure craft. WesCom Signal and Rescue sell to the commercial and leisure marine market and are always at the forefront of campaigning for improved global marine safety regulations to ensure the safety of mariners throughout the world.
For more information about WesCom Signal and Rescue and its world-class marine distress signals, please visit: www.wescomsignal.com