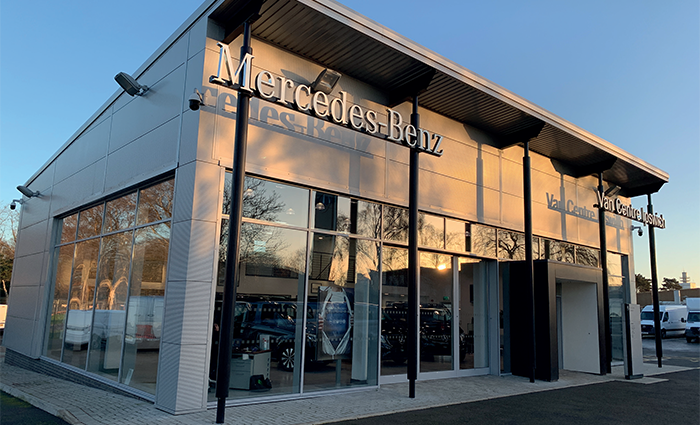 Why Motus Truck & Van believes customer service is key to its success
Motus Truck & Van is a trading division of Motus Group UK Limited, itself part of Motus Holdings Limited, a diversified, non-manufacturing South African company centred in the automotive sector and founded initially as a single car dealership in 1948. Today, it is a business with multiple operations in South Africa, the UK and Australia.
Motus Truck & Van (Motus) was formed through the combination of two established and successful businesses, S & B Commercials and Orwell Truck & Van. The two joined forces under the new branding in 2018, to provide high-quality Mercedes-Benz commercial vehicles and support to customers across Hertfordshire, Essex and East Anglia. As Lee Seward, Managing Director, explains: "It was important to integrate the business into the wider group's renowned reputation to elevate it as part of the successful, global operations. Alongside the business, the UK divisions include Motus Commercials, Pentagon, a passenger car dealership, and Motus Vehicle Solutions (MVS), which offers conversions and tail lifts, along with general vehicle body building.
"We are a well-respected organisation that has represented Mercedes-Benz for over three decades," he continues. "Over the last two-to-three years, we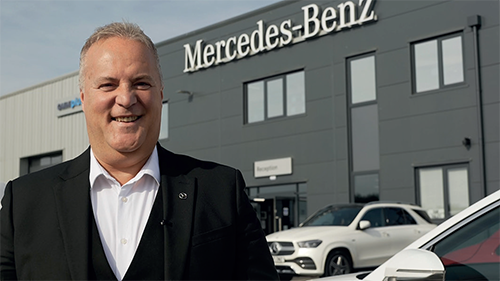 have worked very hard to adopt new visions and values; values based on trust, loyalty, respect, togetherness and accountability. While those core values are integral to the success and profitability of the business, essentially, they ensure that ours is a great environment in which to work and from which we can deliver on customer expectation. It is crucial that we deliver exceptional customer service, and we have worked hard to mould our business accordingly."
Indeed, people, whether that's customers or those within the business, are Motus' main motivation. Graham Balsom, Commercial Director, elaborates: "The senior management structure Lee has put in place has really helped to position us above our competitors. He has been with the business for three years, and, in that time, he has established a very strong and visible team that aims to support everybody in the business. It really is a people thing. We care about our people, and we are absolutely dedicated to customer service.
"While, at times, there may be a disconnect between expected, perceived and actual service, as an organisation we are very light on our feet, able to review and quickly adapt our processes accordingly. We constantly analyse our customer service delivery to ensure consistent improvement."
Customer satisfaction
Lee agrees and goes on to explain how Motus has also introduced pioneering processes to business operations. "We've introduced several processes ahead of other UK dealers. While many are now following in our footsteps, we were one of the first adopters, and particularly so, when considering the role of the contact centre. We were one of the first businesses to bring a customer experience team together. As well as taking bookings, our contact centre staff address any customer issues or complaints. We take them very seriously, and have systems in place to examine any trends, enabling us to assess and adapt accordingly. Tom Sunderland heads up our customer service team. He really champions people and promotes maintaining our local relationships. While we are a large business, it's still important to maintain relationships with local customers and communities. Despite being part of the largest commercial dealer in the country, we are able to offer a large-scale service with a personal feel.
"I would also say we are a very diverse business, and a real advocate for women in our industry. Many members of our management and senior team are women, which is vital to the success of the company."
Indeed, ambition is high on Motus' agenda, and particularly in terms of being a dynamic business with a focus on acquisition and development. Lee explains that prior to the merger, both S & B Commercials and Orwell Truck & Van's facilities were lacking in investment. "We recognised that to adequately represent Mercedes-Benz, Motus needs the appropriate facilities, not simply the right people, to really be able to deliver on customer experience. From that perspective, we took the decision to close two of our smaller sites, in Stansted and Colchester, and invested in a 3.5-acre site in Whitham. This brand-new site was created to provide the ideal facility for our customers.
"Alongside the Witham facility, we also recognised that Thurrock was an ideal site for expansion. It's a very industrial area, supported by Tilbury Docks and its extensive infrastructure. To better service the two main streams of our business, we effectively separated them to be able to increase capacity. We have opened an Authorized Testing Facility (ATF) at Thurrock to concentrate on the truck industry, and will be opening a new site, about a mile away, to service the van side of the business. This will be a fully authorised repair facility, with a sole focus on servicing vans. This development should successfully facilitate an increase in capacity and reduction in lead times."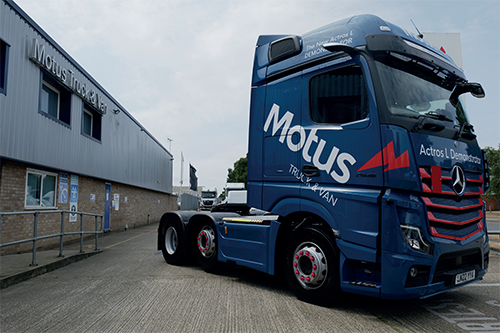 The overriding motivation for Motus' developments and improvements is to provide exceptional customer service. In line with this, the business will be upgrading every facility over the next three years to keep pace with Mercedes-Benz' exacting standards. Called MAR2020, the latest standards are intended to provide enhanced customer experience and satisfaction.
Sustainable infrastructure
Looking to the future, and inevitable and necessary sustainability considerations, while the switch to Electric Vehicles (EV) may present a challenge, and not just for Motus but for the industry as a whole, particularly in terms of infrastructure and charging capacities, Lee highlights how the business has already begun that journey. "We will be further increasing our EV offering and will have DC chargers in these facilities. Additionally, while we know hydrogen testing is currently taking place in our sector, in reality, we are not going to see hydrogen technology in Mercedes-Benz commercial vehicles until 2027-to-2030. Hydrogen is something that will have to be adopted as global infrastructure is unlikely to be able to deliver a comprehensive EV solution. I believe the OEMs have strong ambitions to deliver on the targets being asked of them, but right now, providers of those solutions are not moving quickly enough. That said, we will be EV-ready. We are committed as a business and will be equally committed as an adopter of hydrogen technology when the time comes. Right now, however, we are fully focused on our EV offering."
"With that in mind, we are also looking at all carbon footprint reduction opportunities that are available across the business. We have just embarked on a large-scale project to change all our lighting to LED. We are looking to really reduce our energy output as well and that will be an ongoing consideration over the next five-to-ten years. We are investing in the installation of solar panels at our Whitham site, along with turbines, to be as green and self-sufficient as possible. Once up-and-running, we can assess the changes and roll them out across our sites."
People power
This practice of continual self-assessment extends not only from its customer service through to operations, but also to its corporate culture. As Lee elaborates: "We recently embarked on a journey as a result of the opinions of our staff and colleagues. We asked people what matters to them, and how they believe we should shape the future for Motus. The result of these consultations was the five values mentioned earlier, which we are working to embed in the business, and which inform our employee recognition schemes.
"We have a 'leading star' scheme, through which we regularly celebrate staff who champion the culture of our business. We also have an internal communications platform, which is interactive, and used by both staff and the senior management team for both transparency and reward-and-recognition purposes.
"Moving forward, considering the current economic uncertainty, the Motus team is keen to focus on the day-to-day. In the next three-to-five years, it's going to be really important to embed our visions and values," Lee continues.
"We'll also focus on growing our customer base and supporting the transition to EVs. Really, for us, the future will centre on cementing our culture, and continuing to evolve. Potentially, there may be opportunities for acquisitions and new Mercedes-Benz dealers, but right now, we are focusing on developing our people and our facilities to better support our customers," he concludes.
www.motustruckandvan.co.uk