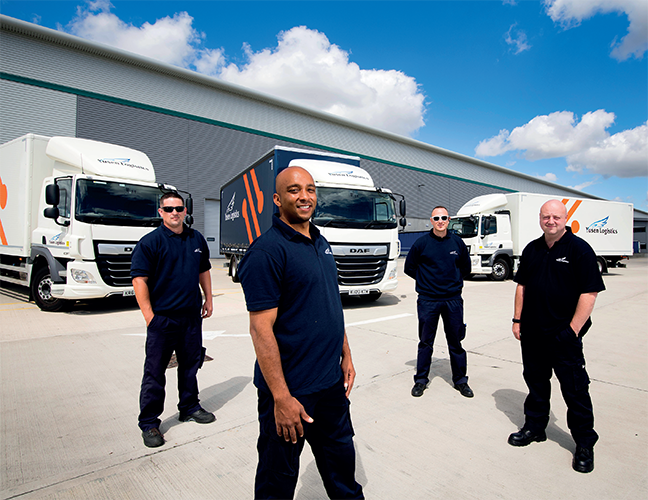 Putting you first
Without David Goldsborough, the history of Yusen Logistics (Yusen) wouldn't be complete. After starting out at former UK logistics giant Tibbett and Britten, David spent nearly a decade working for logistics outfits across Austria and Germany. In 2005, when an opportunity arose to continue working with John Harvey, former Tibbett and Britten Chairman and Chief Executive, David moved to Romania. There, within another ten years, the pair reshaped a small logistics company into a leading nationwide logistics service provider, boasting nine separate locations and 200,000-square-metres of warehousing, employing 1600 members of staff and even boasting its own intermodal terminal and block train — all under the name of Tibbett Logistics.
Despite its success domestically, Tibbett Logistics took the decision in 2017 to join a larger group, as it looked to drive forward its visionary ambitions. The move took place in December of that year, with the sale of the business to Yusen Logistics. Following the acquisition, David and his team all remained in Romania with Yusen Logistics, before David assumed the role of Managing Director for Yusen Logistics' rapidly growing operations across central and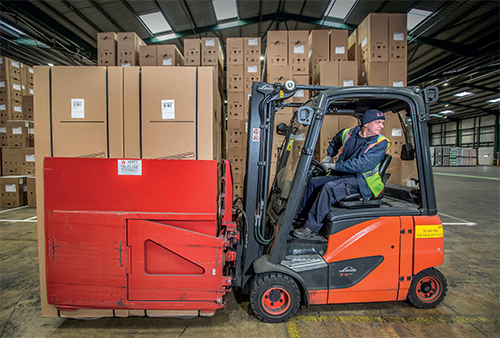 eastern Europe.
At the time of our conversation with David, he had recently left behind his European remit, taking charge as Managing Director of Yusen Logistics' UK operations.As a veteran of the European logistics industry, David is alive to the unique nature of the challenge that comes with working this side of the Channel. "There's a certain dynamism to working in central and eastern Europe, where many things are being done for the first time," David reflects. "By contrast, the UK is a far more mature market. For me, the question is about how we can better serve and benefit our customers in the UK, focusing on how we can build better inbound solutions from Europe, and vice versa."
David's time in Europe was no cakewalk, with the emergence of Covid-19 presenting significant challenges. Nevertheless, Yusen Logistics has successfully emerged a stronger business, and continues to post impressive performance, with a healthy supply of new contracts, and a steady renewal rate upwards of 74 percent. For David, it's a testament to a company's trademark emphasis on problem solving and customer satisfaction.
"It may be a cliché to say, 'We're big enough to act, and small enough to care,' but I think we are in that sweet spot," David says. "We're not the largest logistics provider in the UK, and we don't try to be all things to all people. Instead, at the core of our business is a commitment to not just answer our customers' requests, but to truly understand their business and offer them what they really need. We know we perform an essential service, and as such our customers need to feel that we're a partner who can help them to navigate difficulty, and to escalate their operations in the long term."
Prior to the pandemic, the UK's exit from the EU threw up significant challenges for those looking to import and export products across the border. For Yusen Logistics, it was an opportunity to prove itself as a reliable logistics partner. "Ahead of Brexit, we invested considerably in planning and preparation for different scenarios," David notes. "Our team in the UK played a major role in supporting our UK & European customers, explaining how we were going to manage the challenge of Brexit, and helping them to understand the steps they needed to take.
"We served a number of automotive manufacturing operations in the UK with just-in-time processes supplied by components being shipped in from EU countries," he continues. "Ultimately, we ended up with not a single line stoppage or delay due to customs or border issues with our freight. When we consider the volumes involved, and the time periods that covers, it's something of which we can be extremely proud."
Building on this strong foundation, Yusen Logistics hopes to drive further growth in its UK and European markets thanks to a deep-rooted emphasis on its core values of being creative, committed and connected. "What remains important above all is our proximity to our customers," David explains. "We're quite deeply embedded within their supply chain operations, and we're closely involved in their conversations. Maintaining each of these is key for us as we look to secure further renewals and explore new opportunities for growth.
"We're constantly looking at how we can improve our network density," he goes on. "In the UK, we operate quite a unique network focused around consumer electronics and white goods. With the growing shift to e-commerce, the volumes of those goods sold through traditional outlets are changing, but we continue to enjoy success by targeting our approach at specialist customers. In parallel, we're seeing our pharmaceuticals control tower operations going from strength-to-strength, and we believe it's yet another field where customers would benefit from Yusen Logistics' tailored support in order to help sustain their exceptional standards of quality management."
As part of its developments, Yusen Logistics is heavily focused on reducing its carbon footprint. "It's not just about where we can make improvements — we have a responsibility," David insists. "Back in 2009, we were an early adopter of sustainable practice in Romania, when we started running a train service between Bucharest and the main port of Constanta to replace the transportation of containers by road. That focus on rail is something we're now bringing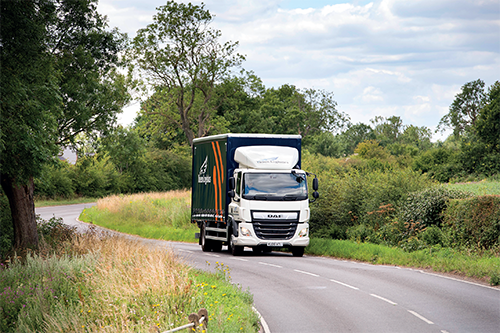 into Yusen Logistics, and specifically into the UK. There's significant potential here: I believe rail will play a fundamental part in the removal of freight from our roads and motorways. As the company moving products around, it's our role within the industry to not just wait for improvements in technology or truck batteries, but to embrace the solutions that are already well-within our grasp."
Engaging customers in this discussionis key. "We're in constant dialogue with regards to what we can do to make things greener," David says. "It is a big topic, but a lot of organizations probably look at it as too big a topic, and it prevents them from taking effective action. The message we try to get across is that achieving the targets of net zero by 2050 requires a thousand small changes, and a mindset that has to become integral to everything we do at Yusen Logistics. When we're proposing a new transport solution, or if we're re-assessing the processes within our warehouses, the carbon impact needs to be considered. It's up to us to highlight that for our customers."
To support its goals, Yusen Logistics ended 2021 with the purchase of a ten-year lease for a refurbished warehouse facility. "We have a number of developments in the works, with multiple new customers in the process of putting pen to paper," David notes. "In the immediate future, the industry continues to face significant disruption around the issue of ocean freight carriers, and with the growing cost of doing business. We've been very successful in navigating those costs with respect to our customers, offering them the best possible value where we can, and doing everything within our power to improve the cost performance of their logistics operations."
For David, the recent disruption to supply chains is yet more evidence of the need for a shake-up of the UK's logistics infrastructure. "It allows us to further push the idea that we can, and should, do better," David argues. "One of my key motivators in coming to the UK was to really embrace green solutions, and demonstrate how we can connect the UK to Europe in a way that is more efficient and reliable. We have a number of ongoing projects where we're trying to demonstrate exactly that, utilizing new routes via sea and rail to move freight from Asia into the UK. On an international scale, disruption will always remain a challenge, but it's one that we're prepared to face head-on.
"We're not concerned with our stature in the market, and we don't measure ourselves against any other business," David concludes. "We measure ourselves against the satisfaction and expectations of our customers. Looking long-term, I want to see us grow our customer base in the UK, to widen the breadth of solutions we have to offer, and to ensure that they view Yusen Logistics as their preferred supply chain partner."
Yusen Logistics
www.yusen-logistics.com
Services: Logistics and supply chain management