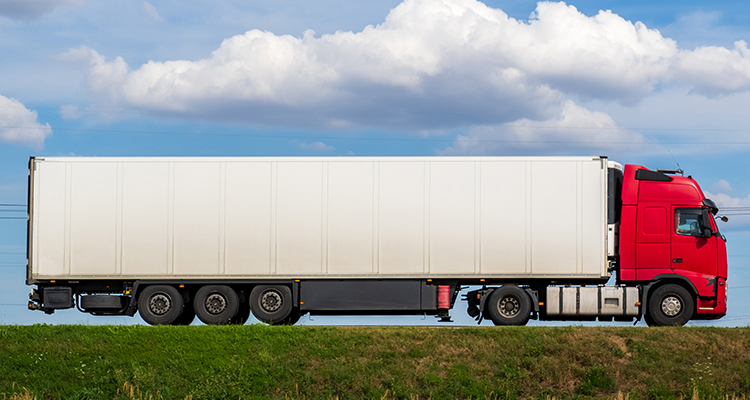 Best practices for optimizing road freight logistics By Thomas Christenson 
Supply chain is arguably the most dynamic – and volatile – industry today. It is highly fragmented, relies on manual processes, and is layered with complexity and disruptions. When you consider that the rise of 'modern' logistics occurred in the 1950s, you understand why it has been entrenched in legacy systems and is an industry ready for transformation.
The race to optimize logistics management is now moving at breakneck speed. Today, stakeholders at every stage of the value chain are prioritizing digital transformation as a means to strengthen operations, reliability, and effectiveness.
Road freight logistics dominates the European supply chain
Road freight is the backbone of European economies. In fact, the European Union reported in its Key figures on European transport 2022 edition that three quarters of inland freight was transported via road when assessed on kilometer per ton. But the industry is still burdened with inefficiency. There are over 400,000 freight forwarding companies with the five largest making up less than five percent of market share. Small companies, of which more than 90 percent have fewer than ten employees, control the rest. Thirty-one percent of kilometers are driven empty, and 44 percent of trucks are running at least partially empty.
European road freight logistics faces imposing challenges
The challenges faced over the last several years illustrate how global logistics can be impacted simultaneously. But even modest disruptions can expose weak links. While sub-sectors of the industry continue to deal with challenges of their own, road freight is facing vulnerabilities from the recent past, such as reliance on paper and phone calls together with new market conditions. This is by no means an exhaustive list but speaks to the more pressing threats.
Geopolitical tensions
Russia's invasion of Ukraine in February 2022 sent shockwaves through global markets. Fuel and energy prices spiked. Shippers importing key commodity goods faced soaring prices. Driver shortages worsened as Ukrainian truck drivers returned home. During the early months of the invasion, prices for commodities like oil surged and as a result, fuel prices. Such geopolitical tensions highlight global interdependencies and expose supply chain weaknesses.
Macroeconomic conditions
Rising inflation and higher interest rates continue to be a concern as Eurozone consumer confidence drops from pressure on disposable income. Businesses selling to consumers are finding it harder to grow and maintain volumes. And those not directly selling to consumers are curtailing investment across the board. Large, asset-based carriers may be more insulated from such fluctuations, but this puts smaller carriers in more competitive markets under pressure. Road freight transportation costs in Europe hit an all-time high in 2022, increasing by 13 percent according to the sennder European Road Freight 2022 Year in Review.
Labor shortages
Driver shortages continue to cause a structural impact on the market with an aging driver population and a failure to meaningfully attract new drivers. The results? Carriers who are forced to pay higher salaries to attract and retain talent while shippers absorb increased freight prices, more carrier cancellations and delays.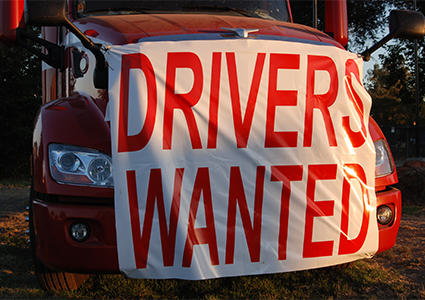 It is time to re-think: best practices for optimizing road freight logistics
Technology is presenting new opportunities for improvement, forcing supply chain leaders to adopt new strategies underpinned by data.
Data-driven planning and forecasting
One of the key benefits of implementing technology into logistics operations is data. By analyzing data, organizations enable the ability to see historical trends, predict demand and respond more quickly to market conditions. That insight allows you to plan and forecast logistics needs with a higher degree of accuracy. The ability to proactively respond to changing environments means cost and risk reductions that could be the differentiating factor against the competition.
Automation and integration
Embracing artificial intelligence (AI) and machine learning (ML) allows logistics to break out of traditional assumptions and mitigate risks that were merely accepted as inherent to the industry. AI brings with it the capability to process thousands of parameters in real-time, combining the requirements and constraints of all the various stakeholders to deliver operational insights and decision-making support for cost-effective solutions to complex, multi-variable issues.
In addition, integrating logistics systems with both internal and external partners enables data-exchange and collaboration. ERP, CRM, SCM and TMS application integrations can offer seamless operations even when rapid and unexpected change occurs.
Technology-first partnerships
Equally important to adopting technology in everyday supply chain operations is working with partners who take a technology-first approach. By engaging with partners who support operations with top-tier solutions, organizations can arm themselves with more tools to react in volatile conditions. From AI-enabled algorithms designed to determine efficient routes, identify and apply pricing trends in real time, automate carrier selection and create real-time visibility into the entire road freight process, organizations with strong logistics technology partners ensure on-time delivery, reduce fuel costs and create positive end-customer experiences.
Final thoughts
Volatility in road freight is expected to continue, yet many things are not going to change. Consumers will continue to demand low prices and producers will not be able to pass along costs just because they are manufacturing in high-expenditure environments. The pressure to operate efficiently all but promises to shift supply chains in the direction of digital, data-driven, and automated solutions.
While there is no one secret ingredient to tackling the challenges in road freight logistics, taking the above steps will create more resilient, future-ready and streamlined operations.
For a list of the sources used in this article, please contact the editor.
Thomas Christenson
Thomas Christenson is the Chief Operating Officer at sennder, Europe's leading digital road freight platform.