Overcoming diversity
By swiftly adapting in order to operate during the lockdowns caused by the Covid-19 pandemic, Cory Brothers has continued to bring new contracts and new talent into the business, while also being able to focus on the future effects of Brexit
When we last spoke to Mike Bowden, Group Marketing & Procurement Manager at leading logistics and maritime service provider Cory Brothers, back in early March 2020, the world was – suffice to say – a markedly different place. In the time since, the spread of Covid-19 across the globe and the lockdowns and changes in people's daily lives that have followed have reshaped the way business is conducted, workforces interact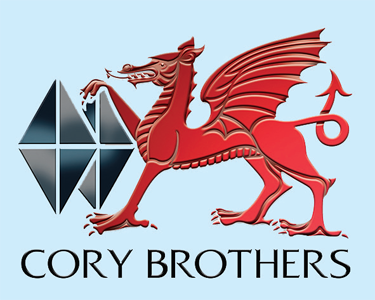 and employees operate. BrothersFor a business such as Cory Brothers, which has a significant international presence, with offices in key locations around the world, the negative effects of Covid-19 had the potential to be huge.
It is with relief, therefore, that in catching up with Mike and with Operations Manager Adam Rake in August 2020, it soon becomes apparent that forward-thinking preparation not only helped the company to mitigate said effects, but find a way to continue to prosper in the process.
"If you think back to 23 March 2020 – the day that it was announced that the UK would be going into a state of lockdown – in the weeks prior to this we were using our experiences of dealing with our colleagues, suppliers and customers in China to make preparations for what we felt would be the impact of such restrictions here in the UK and beyond, approaching things with that well-oiled mind set of 'hope for the best, plan for the worst'," Mike begins. "Fortunately, among the things we have to our great benefit are fantastic HR and IT teams, who together helped to mobilize our entire workforce to work from home over night in order to ensure that the business could remain productive and function suitably. Shortly after this, our Group Managing Director, Peter Wilson made the hugely important announcement that all of our employees would be looked after, that their positions would be safe, that they would be kept informed of any and all developments involving the business, and that they would be paid as normal.
"With that, we all quickly found ourselves adapting to the strange environment that is working from home, but I think we can all agree that it has proven to be more successful than any of us could have imagined it would be. Any questions over trust, or that people would struggle to adapt from being away from the office, were eradicated virtually overnight, and everyone has pulled together brilliantly to help increase overall productivity, which makes everybody happy. The result is also that we are incredibly proud to say that at no point have we had to furlough one staff member anywhere in the world to date!"
As Mike goes on to add, the relationships that Cory Brothers has invested a great deal of time in forging with its suppliers and customers have also remained as strong as ever during this difficult period. "Our suppliers and customers have collectively been fantastic, and together we have been able to work to overcome various challenges, be they mechanical, communicative or financial. In the case of the latter difficulties, we have taken the moral position to extend whatever bridges or other assistance that we can to ensure that we do our best to look after the people and businesses that have supported Cory Brothers over the years. We believe that to be the right course to take, especially during what has been a phenomenally unusual time in our respective lives."
One of the most important lessons that the Cory Brothers' team has learnt is that, in the case of a global pandemic, speed, transparency and communication are all vital traits that one needs to possess. "Having the speed in which to react quickly to a rapidly changing world around you has proven to be absolutely essential to Cory Brothers," Adam explains. "Just as important was our willingness to be 100 per cent transparent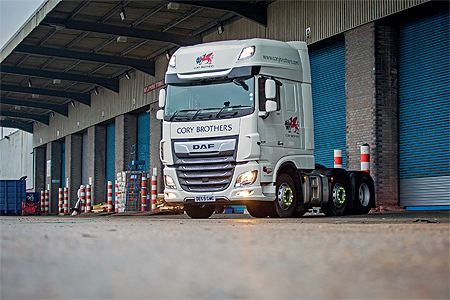 with our teams across the world, as well as our customers, and a by-product of this was that it helped to strengthen the lines of communications between our various divisions, departments and international partners."
It is then, perhaps, not an exaggeration to say that, in this instance, distance has brought Cory Brothers, its employees, and its customers and suppliers closer together than ever before. "The levels of communication that we have achieved in the last six months alone have indeed had a profound effect on the business, helping to forge an even higher degree of unity and collaboration," Adam continues. "This has been made possible by the rapid adoption of digital programs such as Zoom, Microsoft Teams and WhatsApp, and what we have found is that – unlike with your standard telephone or email conversations – actually being able to put faces to names helps to break down barriers."
"This is happening across all of our offices, from the United States to Asia, where we are seeing closer, more identifiable relationships forming between our teams and our customers or suppliers every day," Mike points out. "Keep in mind, however, that we are not signalling the end of our commercial and operational people physically travelling to meet our partners in the flesh, as there are obviously huge benefits of this too. When the time is right – and when it is safe to do so – this will recommence, but we now know that we have various different tools and technologies at our disposal to find the right communicative balance in the future."
Burrowing down into Cory Brothers' operational performance during the course of the last six months, it becomes clear that the company has emerged from the initial shockwaves caused by Covid-19 with admirable results. "Since the end of March, we have found ourselves able to win new business, extend our working relationships with a number of existing customers, and taken on 12 additional employees, adding new talent to the business," Mike proudly exclaims. "While some parts of our business contracted – for instance our imports from the Far East – this was more than offset by factors such as a dramatic increase in demand for worldwide exports. In fact, our data shows that our sea, air and road services are ALL holding up very well as are the Agency, HUB & Liner divisions. This has helped us to navigate the first phase of the storm, if you will."
The nature of the times that we all now live in means that Cory Brothers' future business plans – not unlike those of a vast majority of other companies today – are having to be reviewed and adapted much more frequently. Nevertheless, as Mike goes on to say, the company is still able to move forward with its long-term aims in mind. "We continue to invest in things like the digitalization of the business, working to adopt new online systems and operational platforms for the greater good of Cory Brothers. This work remains on target, which is a testament to the efforts of our people who have put a great many hours into making this possible."
Moving forward, Mike and Adam are keenly aware that the company's focus – above everything else – is to ensure that its people remain safe, cared for and paid for the valuable work that they do. Almost as pertinent, however, is Cory Brothers preparation for the UK's official exit from Europe at the end of 2020. "Brexit is a massively important issue, not just for us, but for the country as a whole," Mike affirms. "Adam and myself are part of the company's Brexit team, and we regularly communicate to ensure that Cory Brothers is up-to-date with the latest developments and regulations, and that it is in the best position to furnish itself in the event of changing rules and legislation. So, Brexit is very much our watch word for the future, and will only grow in importance as we head towards the turn of the year."