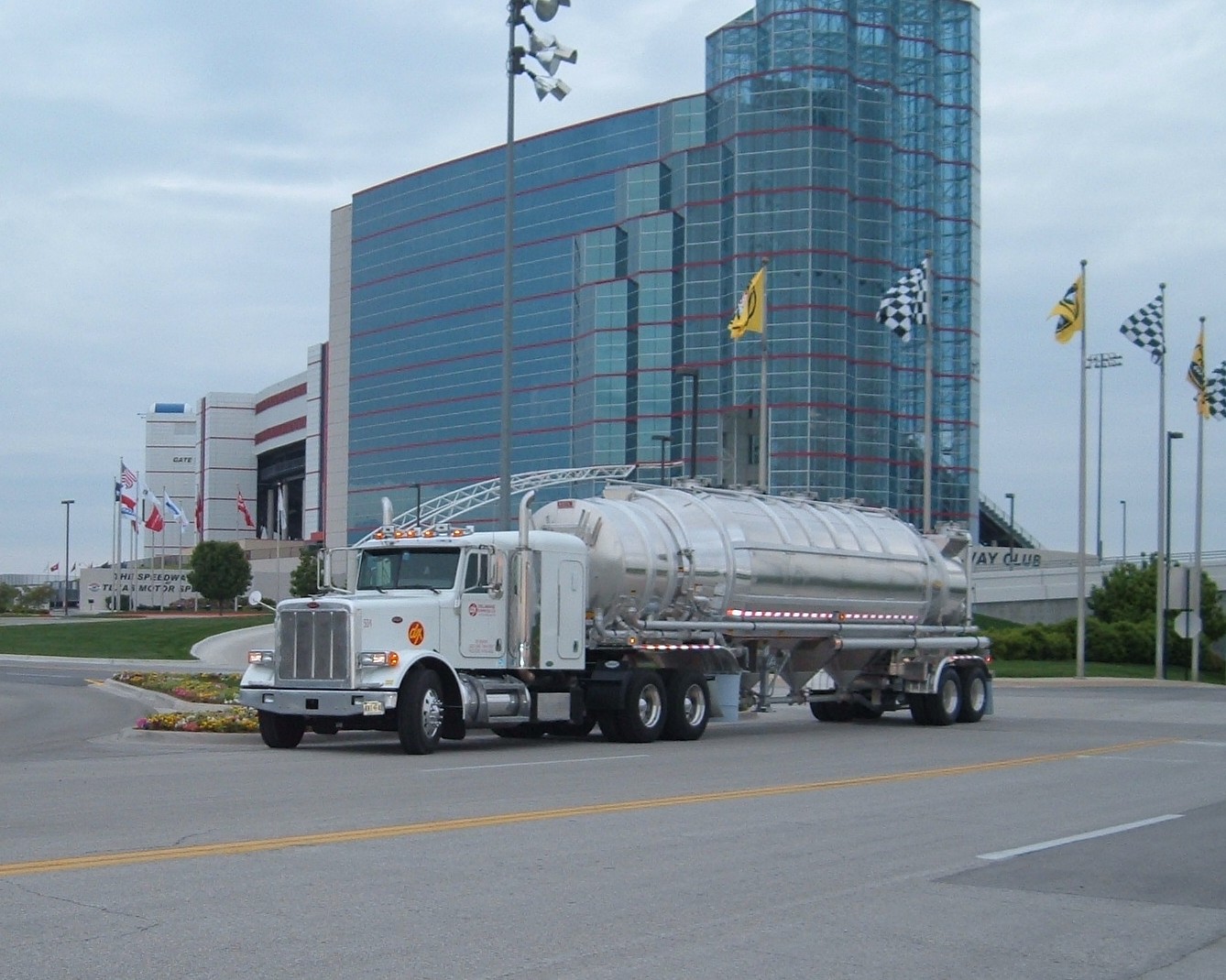 Delaware Express embraces the newest technology to build on more than 80 years of customer service expertise.
By Chris Petersen
Delaware Express has been serving customers with bulk material hauling for more than 80 years, but that doesn't mean the company still does business the same way it did in 1935. Although he says the company hasn't been as aggressive in its growth as many of its competitors, President Robert Winther says Delaware Express has adapted to the changing nature of the industry in a smart, controlled manner. That, combined with the company's strong family ties and dedication to old-school customer service, has formed the foundation of Delaware Express' success for now and well into the future.
Originally founded as a hauler of feed and fertilizer for the local farming community, Delaware Express eventually transitioned to haul plastic and liquid latex along with other non-hazardous bulk materials. Today, non-hazardous bulk materials continue to make up the majority of the company's work, although Delaware Express also has a smaller presence in hauling food-grade materials for a number of breweries on the East Coast. "Our bread and butter really is large petrochemical companies," Vice President of Technology Bryan Winther says.
Although Delaware Express faces some fierce competition in the Eastern United States, the company has continued to focus on the things that have made it successful while also adapting to the newest trends in technology. While many of its competitors focus on competing solely with rates, Delaware Express adheres to the belief that providing the best possible service will always lead to success.
Customer Service
Delaware Express has always focused on providing the highest level of service to every customer. Although that service sometimes comes at a premium, its customers understand that in many cases high-quality service can be more valuable in the long run than saving a few dollars in the short-term. "We're always going to make sure we provide the greatest level of service possible," Bryan Winther says.
One of the biggest advantages Delaware Express has is its family ownership. Robert Winther's father, Walter Winther, purchased the company in 1971, and since then the family has been deeply involved in the day-to-day operations of the company. The senior leadership of the company is available 24/7 for customers, and customers can always count on being able to talk to someone in senior leadership whenever they have questions or concerns.
Bryan Winther also credits the company's more considered approach to growth for Delaware Express' success. Many of the company's competitors have attempted to grow very quickly, in effect spreading themselves too thin and ultimately hurting their connections to customers. Delaware Express, on the other hand, has taken a more conservative approach and grown only when it can be sure that growth won't come at the cost of its relationships with existing customers. "As a result, I think we've grown at a much more controlled rate than our competitors," Bryan Winther says.
Technological Edge
In recent years, Delaware Express has focused on enhancing the service it provides customers through upgrading its technology. Bryan Winther came from a technology background before joining the family business, and he says he has helped the company adopt new software platforms that have streamlined its operations and improved its responsiveness with customers. "We've overhauled a lot of the existing procedures and existing operational flow that were in place when I came on board here with all of the new technological systems," he says.
For example, Delaware Express now utilizes a new rail inventory system that provides live inventory reports for all of the products hauled by the company. This gives Delaware Express' customers a complete up-to-the-minute look at where their materials are at any given moment. The company also uses cameras and telematics systems installed in its trucks to monitor drivers' performance and the condition of its equipment. "All of that allows us to operate a bit more efficiently than some of our competitors," Bryan Winther says. "We're ahead of a lot of our competitors from a technological standpoint."
Looking for Opportunities
Delaware Express expects technology will only continue to become a larger component of the service it provides for its customers, and that is being driven by the customers themselves. "We've had a number of customers who in the past few years have been requesting much more detailed metrics and real-time analytics for what's going on with their trucks," Bryan Winther says. "Our customers are requesting a lot more information, and those requests are only going to increase."
The company continues to grow in a controlled, measured way, and it recently opened its first new terminal in nearly a decade to provide greater support for high-volume customers. As the company looks forward, Bryan Winther says, Delaware Express anticipates more growth in the future. "We want to be the best at what we do and we're not willing to sacrifice the level of quality service our customer have come to know us for – but we are always looking for expansion opportunities that fit within our model," he says.
www.delawareexpress.com
Headquarters: Elkton, Md.
Employees: 200
Specialty: Non-hazardous bulk materials hauling