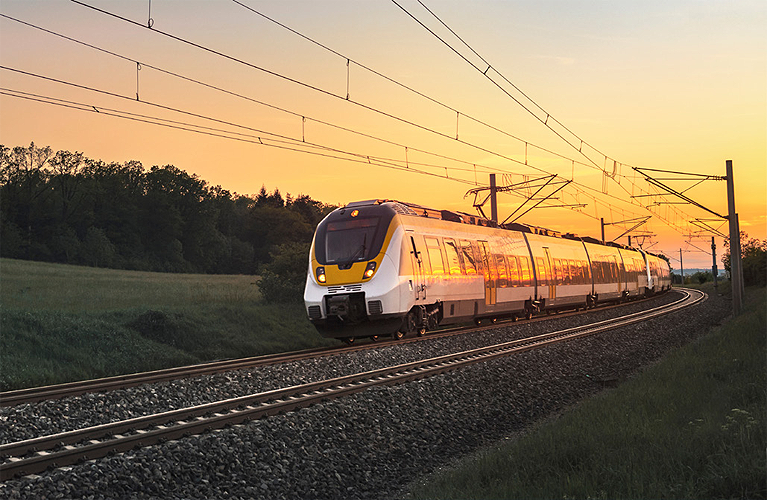 Engineering a green future
The UK initiative targeting net zero carbon by 2050 is a revolutionary mandate that aims to curb the country's impact on global warming. And although Britain's rail industry contributes just ~2 per cent of UK transport emissions and less than one per cent of the country's annual greenhouse gas emissions (according to the Rail Delivery Group), its rail transportation authority has committed to its own decarbonization plan via the removal of diesel-only trains from UK tracks by 2040. Meeting this objective does not necessarily mean full removal of trains, but rather revitalization of existing trains for efficiency with energy saving 4technology. While this approach considers the continued performance needed as well as the long lifecycle of trains already on the track, retrofitting a nation's fleet is no easy feat. The quest to redefine railway transport as green and carbon free is urgent, monumental, and nuanced by a broad slate of technological, mechanical, and logistical factors.
Retraining for the future
Refitting trains already in service with new technology is imperative if the rolling stock lessors (ROSCOs), which own most of the locomotives, are to meet the imminent deadline. Because many diesel-only trains have lifespans intended to take them well into the future – and price tags to match – complete removal of these vehicles is not economically feasible. Designers will need to modify these trains with a combination of technologies, including battery and hydrogen power, to make them fit for service at the 2040 mark and beyond. Innovation that involves the blending of technologies will play a key role in solving this problem.
The addition of a battery system offers a promising solution in the conversion of diesel-only trains as it will allow coaches to switch between battery power and diesel. Battery power can be utilised in more densely populated areas to reduce carbon waste and noise pollution while diesel can be deployed in the countryside where its impact is less troublesome; this hybrid approach is gaining popularity as an intermediary to long-term decarbonisation methods. Another scenario with great potential would allow trains to run on clean hydrogen rather than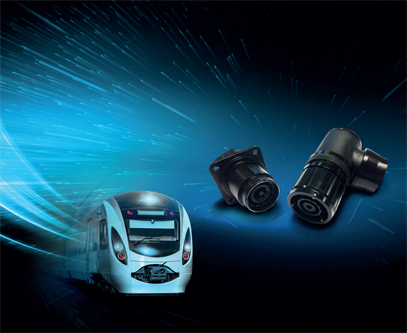 diesel power. Because both battery and hydrogen technology are not yet advanced enough in this highly demanding scenario, a combination of the two will likely be needed.
Limited space onboard presents a concern, though. While some countries have experienced success with hydrogen tanks, the UK's Victorian railway – with its smaller cars and tighter spaces – poses a challenge. Ample hydrogen tank storage presents a conundrum that will elevate the need to combine hydrogen with battery power to develop an effective solution. And while electrification can be deployed to propel a train forward and eliminate the need for diesel, the requisite overhead lines and infrastructure may not be justified on routes that rural or limited in their use. These kinds of inherent issues with electrification will likely push the industry further towards battery and hydrogen solutions.
Small but mighty building blocks
Grounded in the belief that carbon reduction is, in essence, waste reduction, the Rail Industry Decarbonisation Taskforce points to the need for viable technology options. While there is no single solution likely to appease all railway requirements, manufacturers and industry groups must work together to solve issues for all stakeholders, recognizing every element plays a part in the mission-critical performance of battery, hydrogen, and electrified systems. Every component choice matters, for example harsh environment circular connectors, with their built-in modularity are critical to improving design flexibility, lowering vehicle weight, and reducing system footprint. Customizable and manufactured to customer requirements, circular connectors can be purpose-built to offer the unique contact arrangement or space parameters for a given application. Rectangular connectors, in contrast, allow manufacturers limited selection and customization.
When used in the retrofit of older vehicles, these harsh environment circular connectors work as building blocks, tackling size limitations and performance concerns. In fact, the maintenance crew oftentimes only interacts with the connector itself, making connector design and selection a key consideration.
A welcome change of direction
Today, decarbonization is not about if or when, but how. Clearly, the path forward must make the most of every asset onboard the country's vast rolling stock inventory – from the smallest components to the most sophisticated light-weight and high-function systems. In this effort, UK rail is leading the way, pioneering cleaner transport of passengers and goods and kickstarting the UK's zero-carbon economy. A good decade ahead of schedule. And as the first major economy to address decarbonization at a national scale, the UK can lead the world into a carbon free future.
Leigh Chapman is TT Electronics' Business Development Manager specializing in connectors and interconnect solutions for rail and military land vehicle applications. TT Electronics is a global provider of engineered electronics for performance-critical applications. From design, engineering, and manufacture of components and systems to human-machine interface and IoT connectivity, the company provides a broad array of electronics capabilities to solve electronics challenges for a sustainable world.
www.ttelectronics.com