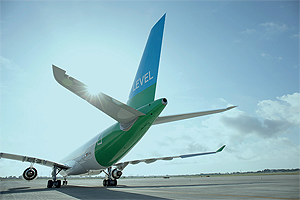 Flights return
IAG Cargo, the cargo division of International Airlines Group (IAG) and its sister airline LEVEL, have announced a return to regular services from Barcelona to Buenos Aires and Santiago de Chile.
---
The LEVEL services to Argentina and Chile were affected by the Covid-19 pandemic, but will now resume regular PAX-freighter services using wide-body A330 aircraft. The Barcelona to Buenos Aires service will benefit from a special Christmas flights programme, and from 12th January will launch a three-weekly frequency; Barcelona to Santiago de Chile will commence on 22nd December, twice a week.
The announcement marks an important step in the continued development of trade between the Americas and Southern Europe. These routes are a vital link for importers and exporters in the regions who regularly transport products such as medical supplies, electronics and automotive parts, in addition to high demand perishables such as Chilean cherries and salmon, and Argentinean beef and fresh fruit.