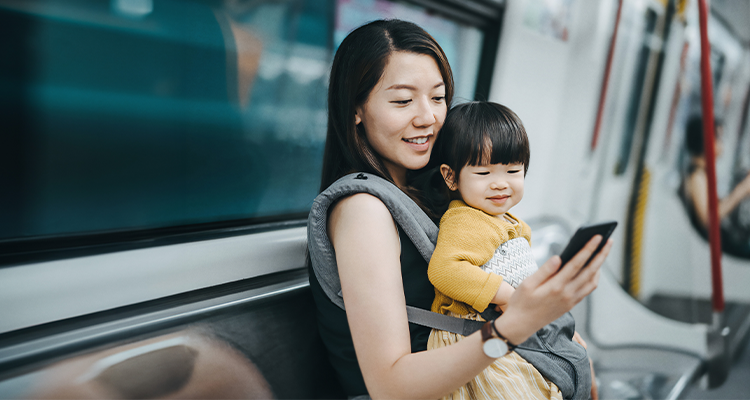 If you think you know account-based ticketing, think again By Aaron White  
Highly innovative account-based ticketing (ABT) systems have been redefining the idea of smart ticketing for some time now, helping operators move away from problematic fragmented deployments and towards seamless fully integrated solutions. Using the latest technology, these true ABT systems enable much faster and fairer ticketing for customers, giving them multi-modal access to public transport at all times.  
However, lingering misconceptions and misunderstanding around ABT are preventing some operators from exploring it fully as a solution. This article will discuss what makes ABT such a compelling choice for modern operators and dispel some of the most prevalent myths about it, using modern examples of ABT in action.  
What is ABT? 
ABT is a technology that allows smarter, ticketless travelling for public transport users. This is done by tapping or scanning a secure 'token' on the purpose-built readers within a station, or on a vehicle. This token could be a bank card, smart cards, or smartphone, to name just a few examples, which is linked to an account in the back end. Every journey the passenger takes is logged, and by tracking the location and the number of taps made with the token, ABT software can then calculate correct fares automatically for the passenger. The final transaction is then made at the end of each day once all journeys have been completed.   
Understanding true ABT systems 
These fully integrated, true ABT systems are built on powerful cloud-hosted systems that support high-speed processing and advanced functionality, neither of which would be possible with more conventional smartcard systems. This includes key components like dynamic products and pricing, fare determination and fare capping for customers, as well as management of fare policies in an ever-changing travel environment.  
The latest ABT solutions even work across different types of travel media, such as smart phones and watches, contactless smart cards, contactless payment cards (EMV) and more. Furthermore, they use simple validation devices that only need to read and authenticate travel media. As a result, dependencies between the back end ABT and the validation devices are simplified, which makes it very easy for operators to maintain the devices and roll out updates as required. 
By contrast, more fragmented piecemeal systems often feature devices and back end that have been procured separately and are therefore difficult to integrate effectively (or even at all). This inevitably leads to poor user experiences, with passengers often unsure as to whether correct ticket fares have been applied or if they've overpaid for their journeys.  
Modern ABT offers future proof solutions 
A big advantage that modern ABT solutions have over legacy systems is how future proof they are. Unlike older alternatives, modern ABT architecture is designed to keep pace with rapidly evolving technologies and the demand for multi-modal integration. This is essential when considering the number of new technologies currently gaining traction across the travel industry, including biometrics, location awareness and ultra-wideband. 
For customers, there are major benefits as well. These include the ability to buy tickets whenever and wherever they like, as well as being able to remotely manage their travel account at the tap of a button. The system can also quickly identify the cheapest fare combinations on demand, and tailor them for individual travelers based on key factors like previous journeys made.  
ABT is highly cost effective when planned properly 
Unfortunately, numerous cases of poorly planned, disjointed ABT deployments in recent years have created a misconception that it is an expensive solution, when that isn't the case at all. Any organization that tries to buy one component now and integrate it with other components further down the line will end up spending more in the long run. Conversely, implementing a comprehensive new system that makes all journeys easier by removing ticket worries and providing a consistent, integrated means of payment has been proven to increase journey volumes, which in turn, results in higher revenues over time. As a result, it's crucial for operators to plan the project in its entirety from the get-go and assess appropriate solutions carefully before scoping an ABT system that's right for them.   
Some of the biggest public transport systems in the world now rely on ABT 
New York City and Chicago are two large-scale examples of successful ABT implementations that replaced legacy systems with modern, integrated solutions. 
New York City's public transportation system runs 24/7 and serves one in three users of mass transit in the United States. The New York Metropolitan Transportation Authority (MTA) has 8.1 million customers per day and its subway system is one of the largest in the world with 472 stations. 
The MTA introduced ABT to replace a system that had some equipment dating back to the 1930s. It now offers riders absolute freedom when it comes to paying for their trips. New Yorkers can use traditional agency issued smart cards, open payments, and digital wallets (virtual bank cards within the smartphone wallet) at the bus and turnstile. Its replacement rail ticketing machines are universal, configurable vending machines capable of handling different types of fare media. Additionally, there's a traveler app, expanded retail network solution, customer call center and mobile ticketing. 
The solution supports future integration with other account-based fare payment systems, providing a holistic, fully scalable solution for regional transit and surface transport management. It also gives transit authorities the ability to influence traveler behavior across transit modes and supports public equity and sustainability goals. 
In Chicago, the second-largest public transit system in the US replaced its 20-year-old fare payment system with an ABT solution that offers a one-stop app. Travelers with the app can manage trips, make payments, and receive real-time alerts across all public transit services in the Chicago region. As a result, the agency met its goals of modernizing fare payments and maximizing convenience and account security for its customers. 
When implemented effectively, ABT offers a seamless and hassle-free travelling experience for customers by helping operators deliver a dynamic, future-proof service that takes the guesswork out of fares. Careful planning is key to success but the benefits on offer are substantial, so maybe it's time for operators that think they know ABT to think again.  
Aaron White 
Aaron White is Business Development Director UK at Cubic Transportation Systems (CTS), an industry-leading integrator of payment and information solutions and related services for intelligent travel applications. CTS delivers integrated systems for transportation and traffic management, delivering tools for travelers to choose the smartest and easiest way to travel and pay for their journeys, and enabling transportation authorities and agencies to manage demand across the entire transportation network.