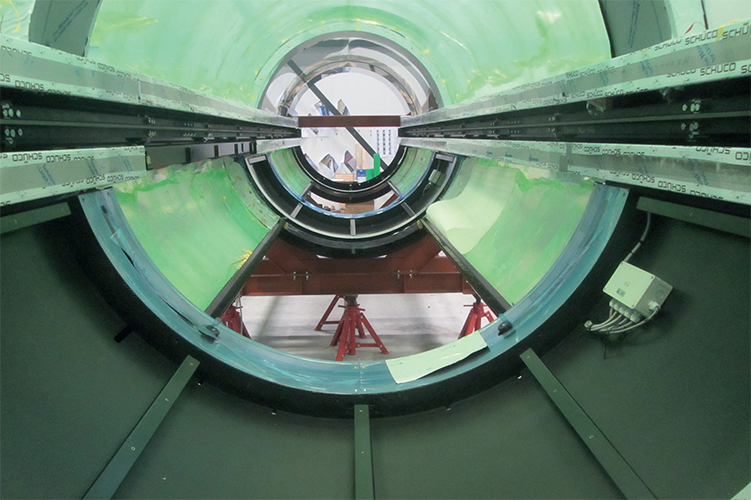 Elevating standards
Lift Emotion is the brainchild of two individuals: Mike Brandt and Eef Kwakkel. Launched in 2007, it was, and remains, a company with a clear vision: to design and build innovative elevators for installation aboard yachts. The company began its work in its home-nation of the Netherlands, before branching out first to Europe, the US, and eventually worldwide, in what has been 15 years of sustained and steady growth. Today, the company employees 22 people at its factory in Meppel, a modest city in the Netherland's north east.
As with any business, Lift Emotion exists in a competitive sector, where claims of best-in-quality abound. But for Mike Brandt, CEO of Lift Emotion, it's less about what you say, and more about what you do. For Lift Emotion, that involves a heavy emphasis on working with its customer, from the initial project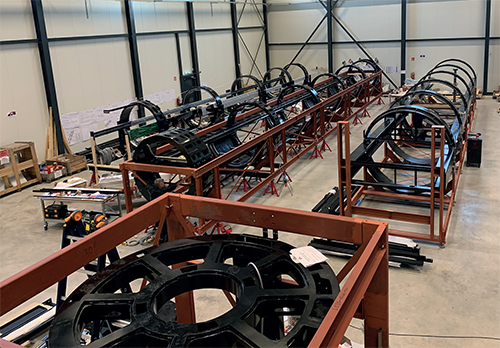 concept all the way through to its final execution. "Everybody says they have the best quality," Mike jokes. "But at Lift Emotion, we're not only thinking about the aesthetics of the installed project. Quality is a process, and it starts at the very beginning of the project, when we partner with our clients to identify the best solutions to address their specific needs. We engage in a thorough pre-engineering phase, supplying our own 3D drawings to the client for their assessment, and discussing any details they might wish to add to arrive at the perfect finish."
The company carries this attention to detail through to its material selection and equipment outsourcing. "We have a few good companies locally with whom we're in close and regular contact," Mike explains. "Their quality is integral to our own, and as such we conduct frequent visits to their sites over the course of all our projects to check that what they're producing is in line with our own high demands and specifications. From there, we'll bring all the components together at our factory for the process of pre-assembly, performing the pre-glazing, gluing the glass onto the lift structure, and adding any decorative materials where possible."
In July 2021, Lift Emotion celebrated the completion of an all-new assembly hall. At 20 meters wide, 30 meters long, and 12 meters high, and featuring two overhead cranes each of five tons, it's an investment with Lift Emotion's high standards in mind. "It's our philosophy to pre-assemble as much as possible," Mike indicates. "Our factory is where we have the greatest quality control, and the extension has helped to improve our capacity. As a result, we now currently have three round glass elevators in several stages of production and finishing within the workshop.
"Interestingly, the extension features a hole in the roof, with a pit in the floor beneath," he continues. "That's an addition we've included in order to cater for one specific client, for whom we build elevators into a vertical structure, testing them on site before shipping them over to the relevant country. Typically, we'd then fly over to set their lifts to work, but in light of Covid-19, the last two projects have been finalized remotely. Nevertheless, it's made it all the more important for us to be able to conduct rigorous testing ahead of installation."
This isn't the only of Lift Emotion's projects to have been impacted by the pandemic. "The installation of an elevator inside a ship or a building is a time-consuming process, requiring trained individuals," Mike admits. "If you can't fly over to complete a project, we need to be creative and flexible with our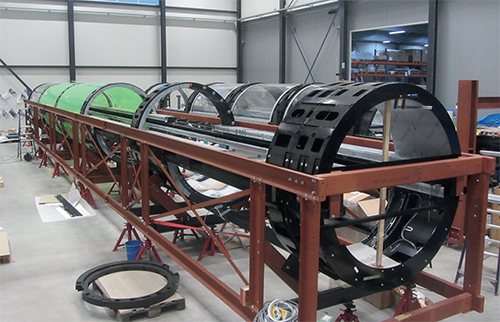 solutions. For instance, during the pandemic we remotely installed two elevators at a shipyard in Vietnam. To achieve that, we had to remake our installation manuals and check over our procedures. We then participated in a conference call every two or three days to conduct live video checks. We had one of our engineers in the Netherlands looking at the system, and their people in Vietnam conducting the checks on our behalf."
For Mike, it's a testament to the power of collaboration. "Ultimately, those complex elevators were set up to a complete working solution by inexperienced staff," Mike reflects. "Moving forward, we expect some of that to continue. There are clients who still prefer to have everything completed by us, and they're willing to pay for it. But sending people over to another country is getting more and more expensive, and if you do have local guys who can do the job, why not?"
As it settles into 2022, Lift Emotion is looking forward to a positive year, defined as-ever by creative and innovative elevator solutions. "We don't have a standard off-the-shelf elevator," Mike notes. "On ships, every elevator is different, and therefore every project we do is in some way new and innovative. We have a great concept now in production for a round glass elevator fitted with a belt drive. From an end-user point of view, that results in a glass cabin that appears to move up and down without any visible technical accompaniments, all of which are hidden by the belt. We've installed that now on two 100 meter-plus, five-deck yachts. It's technology not seen or done before in a yachting or land environment."
In the longer term, the company hopes to continue on its trajectory of steady success. "We aim to do more and more challenging projects every time," Mike says. "We currently have about 12 projects in the works on wind farm vessels, producing rigid, heavy-galvanized elevators able to withstand the unique requirements of those wet environments. Although our focus remains on marine projects, we have branched out into a series of land-based projects, including high-end private and corporate properties. One of our largest on-land projects was for a spiral elevator in Cupertino's Steve Jobs Theatre. As part of that, we worked closely with its in-house designers, and with the local company who had installed the other elevators throughout the building. Overall, it's about continuing to do what we do, and doing it well."
Lift Emotion
www.lift-Emotion.eu
Products: Engineered elevator solutions