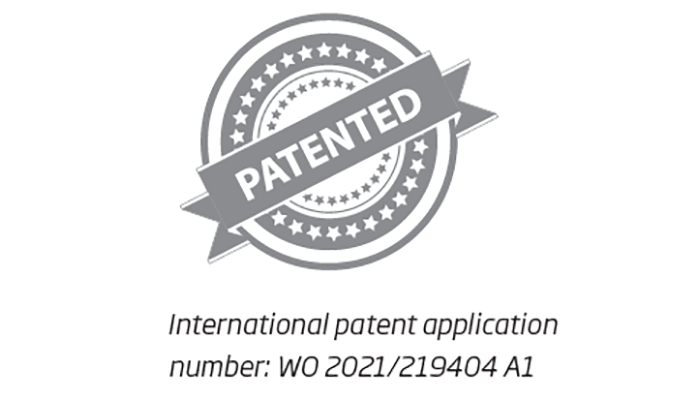 As transport and logistics industries around the world continue to evolve to find more efficient and revolutionary ways to deliver goods to consumers, a number of emerging technologies have come to the fore. This 'Patent of the Month' focuses on one of these technologies – autonomous delivery carts – to find out how innovators are helping to pave the way for a new era in door-to-door delivery.
Being small in stature and travelling at walking pace to utilize footpaths and pedestrianized areas means that these carts could face challenges that are not often experienced by human delivery agents. For instance, safely crossing roads requires innovative solutions to allow the carts to reach their destination safely while avoiding a collision which could potentially cause injury to other road users.
Existing techniques for avoiding collisions during road crossings in the presence of moving vehicles rely on monitoring traffic lights or pedestrians crossing the road. This limits where road crossings can be made.

Starship Technologies has recently applied for an international patent application WO 2021/219404 A1, which seeks to provide an improved method for mobile robots to cross any kind of road safely, without relying on lights or copying pedestrians.
According to the patent application, as a mobile robot (10) approaches a road crossing, sensors (35) such as radar or lidar on the mobile robot detect moving objects (20) on the road crossing. The trajectory of any such moving object is predicted, for example, based on its past direction and velocity of travel. Based on the trajectory of both the moving object and the mobile robot, the time and location of a potential collision can be predicted.
The collision predictions are based on noisy sensor data and there is, therefore, a degree of uncertainty about the precise collision point. To overcome this, collision predictions can be adjusted using historical data from the road crossing, which recorded the way cars had previously driven down the road. By updating the collision predictions based on historical data, it is possible to improve their reliability.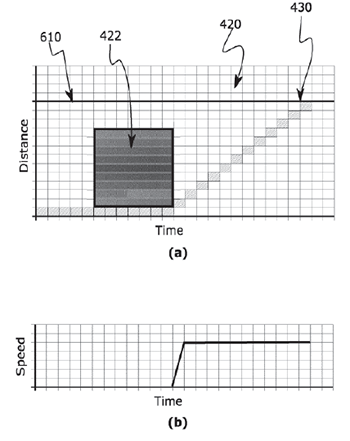 Using the technology, a time-to-collision map (420) is generated based on the adjusted location and improved predictions. This map highlights collision zones (422) – regions in time and space where a collision is more likely. This map can then be used to generate a road crossing plan (430), which guides the mobile robot to an efficient road crossing while steering it away from collision zones (422) where there is a higher probability of a crash. In the example crossing plan shown (a), the robot waits for the moving object to pass before starting to cross the road.
By filing an international patent application, Starship Technologies is able to delay having to make a decision over which countries are going to be commercially important. This allows them more time to explore the commercial viability of the innovation and establish which territories are likely to be most receptive to its product before committing to filing patent applications in multiple countries.
With patent protection in place, Starship will have a monopoly right. This means that it will be able to prevent others from copying its innovation, or potentially offer licenses for third-party use in exchange for royalty payments. Just by seeking intellectual property protection, Starship has also improved the value of its business, making it more attractive to potential investors in the future.

Chris Froud is a partner in the Electronics, Computing & Physics group at Withers & Rogers. Established in 1884, Withers & Rogers LLP is a leading European intellectual property (IP) firm providing expert advice on the protection and enforcement of IP rights particularly for inventions, designs and trade marks. Reflecting the firm's distinctive entrepreneurial personality, its patent and trade mark attorneys come with a depth of specialist understanding, and pride themselves on helping businesses to commercialize their IP.
The firm's client portfolio stretches across the Americas, the Far East and Australia as well as mainland Europe.
www.withersrogers.com