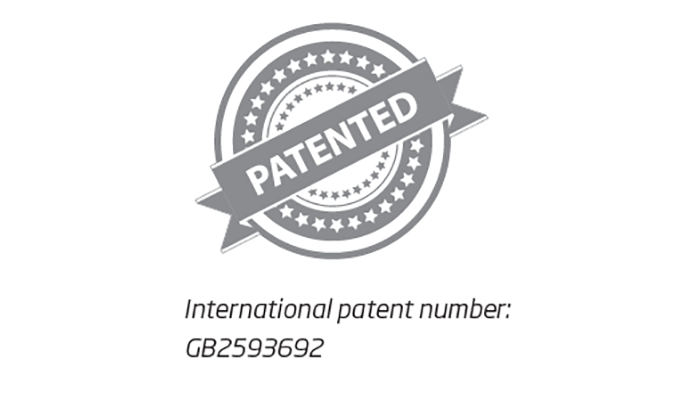 As the transport industry continues its work to meet the Government's commitment to achieve net zero by 2050, in addition to the recently released Transport Decarbonisation Plan, electrification has quickly become a sought-after alternative for decarbonization. This month's patent relates to an improvement to electrically powered train units.
Typically, multiple electric train units are connected together in series and draw power from an external power supply via an overhead line. Each of the train units includes a safety function, where a breaker disconnects the traction equipment when electrical power supply to the train unit becomes abnormally high or low. Once it is determined that the issue has been resolved, the breaker is closed and the power supply is reconnected.
However, a problem arises when each of the train units powered by a common electric power supply disconnects the traction equipment at the same time. When the breakers are closed and power returns, an influx of high current to each train unit can be created that would impose a significant load on the electric power supply.
One solution to this problem is to allocate each unit a separate arbitrary breaker closing time delay, thereby staggering the influx of current to the electric source. This can, however, lead to unnecessary delays to the train schedule and reduce the reliability of the network.
Hitachi Rail has been granted UK patent GB2593692 (fig. 2) for providing an alternative solution to this problem. The reconnection system of the UK patent optimizes the breaker delay closing times of each of the train units using a delay generating system (DGS).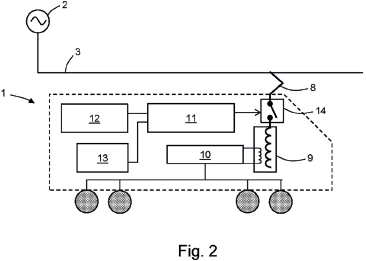 The DGS is located trackside and communicates wirelessly with a train supervision system located on each of the train units. The train supervision system controls the disconnecting and reconnecting of the breaker based on a command signal received from the DGS. This differs from traditional systems where the breaker closing time delay is fixed.
The DGS can be integrated with existing trackside monitoring systems, which typically receive location data for each train unit. The DGS then determines which train units are within a predetermined track block, where each track block corresponds to a power supply section. For a given track block, the breaker closing time delay is calculated based on the numbers of train units in the section, enabling the delay times to be optimized, minimizing the overall delay times compared to systems with arbitrary breaker closing time delays.
Hitachi Rail electric units equipped with the patented reconnection system have the potential to increase the overall reliability of the rail network. This is particularly important in incentivizing consumers to choose rail over less sustainable forms of transport, contributing directly to the Government's decarbonization targets.
With patent protection secured, Hitachi Rail benefits from an exclusive right to bring its invention to market and, potentially, license it to third parties. This period of exclusivity extends for up to 20 years, preventing competitors from copying its invention during this time.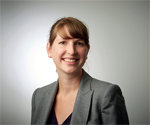 Nicola Anderson is an associate and patent attorney in the Advanced Engineering Group at European intellectual property firm, Withers & Rogers LLP. Withers & Rogers LLP provides expert advice on the protection and enforcement of IP rights particularly for inventions, designs and trademarks.
www.withersrogers.com