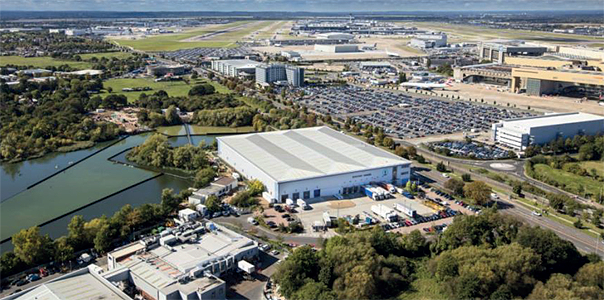 "Kuehne+Nagel is one of a number of AIPUT customers and commercial partners at Heathrow that have responded magnificently in ramping up their business operations to help support the nation's health – in particular our NHS – in the most challenging circumstances," Nick Smith, Fund Manager for AIPUT said.
"This new agreement with our valued partners Kuehne+Nagel, secures the future of this nationally-important air freight facility for years to come, making a major contribution towards ensuring that the UK's vital access to global healthcare supplies is maintained."
Kuehne+Nagel – the world's second largest airfreight forwarder – is an established customer of AIPUT, having operated out of the 208,000 sq ft Heathrow South Cargo Centre since 2014. GlaxoSmithKline is the leading customer of the warehouse facility, which represents a significant share of the UK's pharmaceutical imports and exports. Kuehne+Nagel is joined at the Heathrow South Cargo centre by Do&Co Catering and GE Aviation.
Heathrow has been repurposed in recent weeks to focus mainly on importing essential airfreight products to feed and support the UK's recovery. The gateway airport is currently handling up to 95 dedicated cargo flights each day – 14 times the number in normal times.
"It's hugely inspiring to see businesses vital to the operations of our leading airports, stepping up to the mark and proving the importance of the UK's aviation industry to our national wellbeing, as well as to the future economic recovery of UK plc," added Nick.