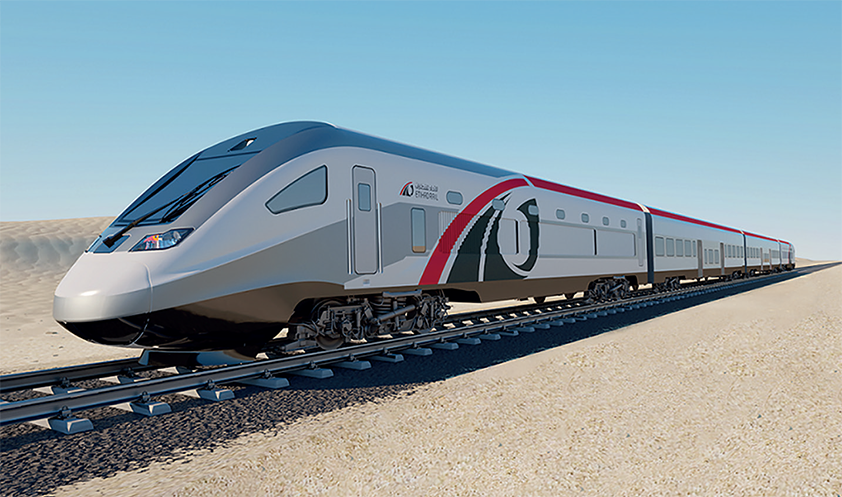 The agreement comes as part of the UAE National Railways Programme, where First Abu Dhabi Bank will be the Certified Lead Arranger for the loan, as part of the agreement.
Etihad Rail's passenger services will be the first of their kind, connecting the cities and regions of the UAE. The project is one of the three strategic projects of the National Railways Programme, which was launched by the UAE government in December 2021. The Programme forms the largest land transport system in the UAE, which is set outline the future of the railway sector in the coming years, in addition to providing freight rail and integrated transportation services.
Travelling at a speed of 200 kmph, with a capacity of 400 passengers per train, the number of passengers is expected to increase to reach more than 36.5 million passengers annually across the country by 2030.
Etihad Rail is forging ahead towards completing Stage Two of the UAE National Rail Network. Stage One of the Network has been operational since 2016. The project is progressing at an accelerated pace with 70 percent of the project being completed in less than 24 months, despite the challenges of the pandemic. Etihad Rail has cooperated with 180 entities and issued more than 40 thousand official papers.