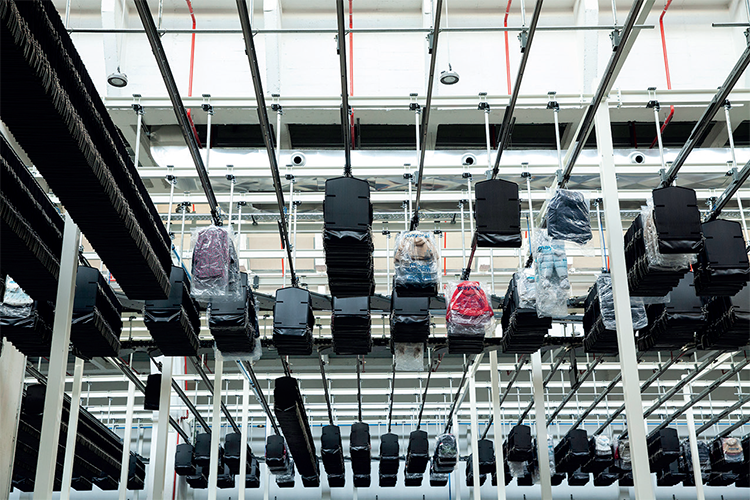 The technology offers retail, ecommerce, automotive and general merchandise businesses reliable, high-performance conveying and sortation at speeds of up to 12,000 units per hour.
Ferag has secured a strong presence in the UK intralogistics market by winning three new contracts for solutions in the apparel and retail sectors.
Heading up Ferag's UK operations, Darcy de Thierry, Managing Director, Ferag UK Ltd, says: "British retailers and manufacturers are experiencing huge structural change. The growing focus for most is on ecommerce orders, which places a heavy emphasis on high-performance fulfilment operations capable of handling thousands upon thousands of single or few-item orders a day.
"Automated systems, such as overhead pouch and sortation solutions, facilitate fast picking, making them increasingly critical to maintaining and growing order volumes. But businesses cannot afford for them to fail – they need well engineered solutions using only the best, hard-wearing components and low-friction materials. That's where Ferag's extensive experience within the newspaper industry – where reliability is paramount – will be a tremendous advantage to the UK market."