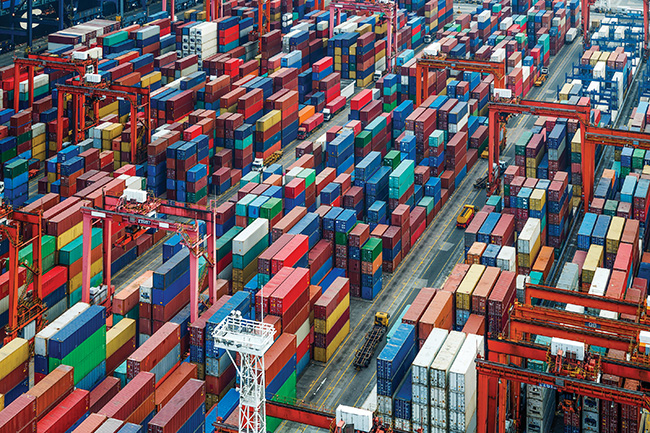 There are ways to be ready for supply chain disruptions.
By Michelle Covey
It is a reality that is faced by many businesses in today's economy — as supply chains grow and become global, their propensity for disruption increases exponentially.
Whether the problem is caused by a flood, hurricane, fluctuating oil prices, political instability or port closures, the impact of the event can be minimized by enhancing supply chain visibility. Supply chain visibility, meaning the ability to track products in transit from the point of manufacturer to their final destination, is an invaluable asset in times of crisis. Companies are better able to recover — and can stay vigilant before a crisis happens — if they know precisely where their products are at all times and can communicate more efficiently with trading partners. Let's explore the different types of supply chain interruptions, and how creating an agile supply chain can save a company money and bolster their crisis preparedness.
The Impact of Supply Chain Interruptions
Last year, the earthquakes that impacted southern Taiwan and Japan, and the bankruptcy declaration of Hanjin Shipping caused the most considerable disruptions to global supply chains, according to a report from Resilinc. Also, 2016 was marked by a flurry of business-related disruptions such as mergers, acquisitions and business reorganizations.
Supply chain interruptions, large or small, can be costly and disruptive long term. A recent study by the University of Western Ontario examined more than 800 supply chain disruptions and produced some surprising results. Firms that experienced major supply chain disruptions experienced a 93 percent drop in sales, a 13.5 percent increase in share price volatility, and a 107 percent decline in operating income.
What causes financial losses from supply chain disruptions is the unplanned need of having to quickly scramble to uncover alternative plans. Even one weakened link in the overall supply chain can wreak havoc on other business processes.
A flexible supply chain operation, that is adaptable to change to suit consumer needs, can recover faster and more cost effectively. Supply chain visibility also is the key to helping companies avoid haphazard quick fixes during the times of crisis and allows for more informed decision-making.
The Value of Enhanced Supply Chain Visibility
Supply chain standards — administered in the United States by the information standards organization GS1 US — allow for a common language to identify, capture, and share product, location and event-based information in real time. Companies rely on this system to streamline supply chain processes —instead of trudging through wasteful extra steps (caused by proprietary systems that are not interoperable) to track down missing or tied-up product.
As an example, global supply chain visibility down to the item level in the retail industry is significantly increased when standards, such as electronic product code (EPC)-enabled radio frequency identification (RFID) tags are attached to individual items at the point of manufacture. When a manufacturer assigns this unique, serialized identifier to an item, it forms the strategic foundation that allows users to perform outbound reads at a manufacturing site in Asia, for example, inbound reads at an American distribution center, and then another set of outbound reads as each shipment heads to a retailer. This complete visibility is essentially a trail of "digital breadcrumbs" that lets users perform downstream inventory reconciliation, tracking products with specificity and in real time, all the way to store shelves and stockrooms.
Retail Looks Beyond the Crisis
In the retail supply chain, a lack of visibility causes stress on the entire supply chain — manufacturers, suppliers, brand owners, retailers and e-tailers — and can negatively impact the customer experience. This effect is only further exacerbated in a crisis situation. Particularly in retail, where companies face pressure to offer a wider product selection than their competitors, preparing the supply chain for agility before a product is even shipped is a prudent business move that carries several benefits separate and apart from crisis preparedness.
Adopting standards to enhance visibility can expand a company's capabilities to meet the needs of today's omni-channel consumer, who now expects companies to be able to deliver whatever they want, when and wherever they want it. Whether a consumer is purchasing via an online channel or in the store, what a retailer's system says is in stock, needs to actually be in stock. Interoperable supply chain standards have led to major process improvements in data management, business communications and analytics, allowing for widespread and repeatable efficiencies.
At some point, global supply chains will inevitably face disruption. Even though it's impossible to predict how or when it will happen, forward-thinking companies should take the necessary precautions to stay one step ahead by implementing global standards in their business processes now.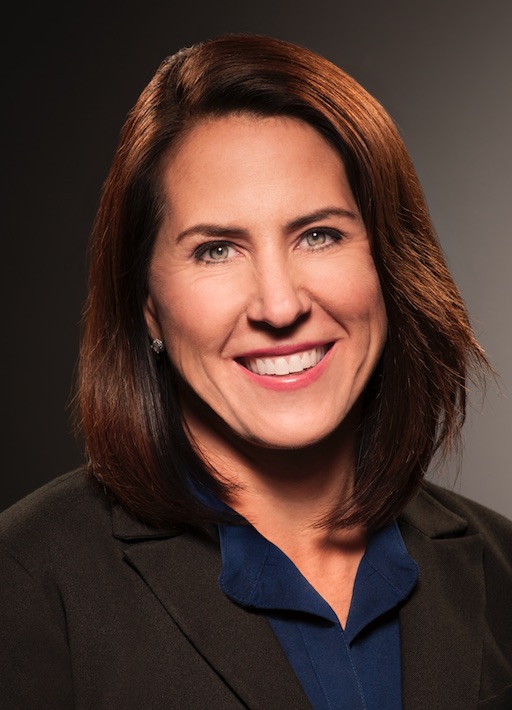 Michelle Covey is vice president of Retail Apparel and General Merchandise at GS1 US, leading the Apparel and General Merchandise Initiative to drive broader adoption of GS1 Standards to enhance supply chain efficiency in the apparel and general merchandise industries.