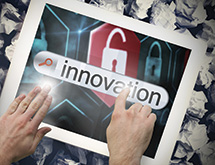 Good news for millennials. Supply chain jobs are expected to grow by 25 percent over the next decade, according to the new 2016 Third-Party Logistics Study from Penn State researcher John Langley, Jr.
That presents great career opportunities in a dynamic industry, but the management challenges are even greater. One of the most worrisome is the intensifying shortage of transportation and warehouse workers. The supply chain is already experiencing significant labor shortages and that trend will accelerate as older workers retire.
The study noted that shortages amid warehouse workers are expected to be among the worst. Penn State found that more than half of shippers believe that they can rely on their third-party logistics (3PL) providers to address the impact of labor shortages, yet 79 percent of 3PLs themselves feel their shippers are unprepared for the labor shortage's impact on their supply chain.
A New Way of Managing
As is often said, people are at the heart of warehouse operations. And the challenges presented by labor shortages call for innovation in the way we manage them. Fortunately, the demographic shifts causing the labor shortage also provide its solution as the millennial generation assumes greater responsibilities in both the warehouse work force and management.
Millennials grew up with the digital technologies that are driving innovation in warehouse management – they can master new applications more quickly and have higher expectations in being allowed to use them to perform their jobs. This applies to both management and labor, so new solutions can be deployed without any generational disconnect between the two.
Further, although millennials will not totally displace other generations, their cultural impact on the workforce will change behavior and technology adoption across the board. While technical innovation has been on an upward trend in warehouse management for several years, keeping pace with the increase in supply chain complexity, the rise of the millennials presents a true inflection point and great opportunity for innovative warehouse management systems.
Innovation Provides Agility
The overarching benefit of innovative warehouse management systems (WMS) is the way they provide greater agility for the workforce. The Penn State study defines agility as "a mindset and a behavior in which businesses and employees embrace unfamiliar situations." They conclude, and we concur, that providing greater agility is the key enabler for companies to address the labor shortage and drive growth in new situations. These four key innovations support that new agility:
Mobility – It goes without saying that millennials grew up with smartphones and use them interchangeably in their personal and professional lives. Mobility gives workers the flexibility they need for communicating in real time without being locked down to a workstation or company-issued RF device.
Supporting mobility in the warehouse allows managers to quickly respond to business demands both inside and outside the facility. What's more, advanced WMS solutions are integrated with new mobile apps that allow managers to view a variety of business metrics in real time, including labor performance. Innovations in mobility for the warehouse help support bring-your-own-device (BYOD) policies preferred by millennials while providing the security needed by the organization.
Configurable workflows – Providing a "smart configurator" helps define the most-efficient workflows for accomplishing tasks. This delivers faster time to value with quicker implementation, increased agility, simplified process changes and better onboarding. Both worker and manager can have faith in a system that boosts productivity and achieves organizational goals rather than wasting time with frustration.
Control towers – Nothing is more important to a millennial than giving them the feeling that they have complete control over their work rather than the feeling that they're being forced to conform to some predefined workflow. Providing each employee with their own personal "control tower" empowers them to handle the most pressing issues in real time while keeping an eye on their assigned day-to-day tasks. This maximizes user productivity while giving them an even greater sense of control.
User interface – An intuitive user interface (UI) for all devices and apps used in the warehouse is central to providing a great user experience (UX). It helps new employees become productive quickly and helps experienced workers adopt new applications.
Recruiting and Retaining Talent
The innovations discussed above go a long way in boosting productivity even with a shrinking labor force, but attracting and retaining skilled labor is also essential. This is where integrated Warehouse Labor Management (WLM) solutions can have a big impact. Rather than providing old-style warehouse wage and promotion structures, advanced WLM solutions employ built-in incentive plans that pay and incent based on standards that appeal to millennials.
New Culture, New Demographic
In effect, WLM solutions help transform the warehouse into a performance-focused culture. This new culture provides several values prized by millennials:
•Fairness — Implementing a system where everyone feels they are being judged fairly and accurately boosts both morale and retention.
•Accuracy — New hires expect to be taught the skills they will need but they want training and coaching to be based on an accurate assessment of who and where they are matched to consistent performance standards.
•Contribution — Nobody likes to just spin their wheels and millennials want to be involved in a comprehensive labor management program that is tied to a continuous improvement program that welcomes their input, involvement and teamwork.
•Ownership — Web- and mobile-enabled warehouse applications empower workers and managers to take charge of their work, identify problems and find solutions.
WMS and WLM help solve the challenge of managing a shrinking warehouse labor force while boosting productivity, reducing costs and responding quickly to a dynamic supply chain.