Awana Clubs International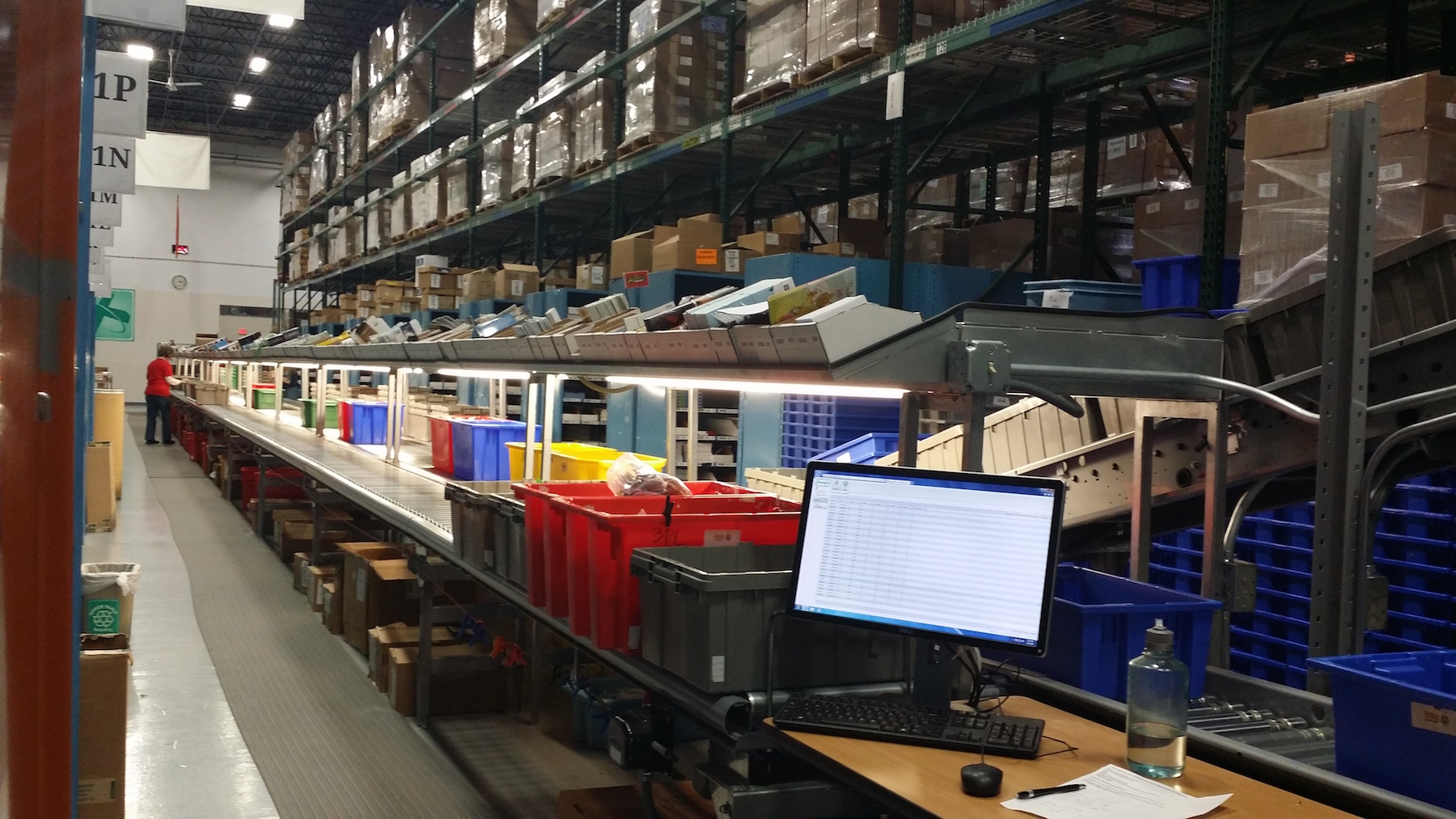 Awana Clubs International's improvements to its distribution and warehouse operations
enabled it to help other religious organizations.
By Jim Harris
Conveyor belts, bins and voice picking systems are probably not the first things that come to mind when thinking about evangelism. For Awana Clubs International, however, technology plays a critical role in helping both it and others spread the word of God around the world.
"We are pretty technical here for a small nonprofit group," Director of Distribution Steve Hale says. The Streamwood, Ill.-based organization relies heavily on warehouse and distribution systems to fulfill orders to more than 34,000 churches in 108 countries. Founded in 1950 in Chicago, Awana reaches more than 3 million children ages 2 to 18 a week with products and activities meant to enhance and reinforce religious teachings.
The organization distributes roughly 3.2 million pieces of product a year includes books, t-shirts, awards and activity kits from its 82,000-square-foot distribution center in Schaumburg, Ill. Products are picked and packaged into large shipments that are typically sent to churches within 48 hours.
Awana processes more than 160,000 orders and sends 200,000 packages annually, with the majority of those being shipped in the period between August and October, Hale says.
That three-month period is busiest for Awana as its church-based programs run throughout the school year, and that is the time most of the orders it fulfills are placed. The organization hires additional pickers during those months, he adds.
Process Improvements
Since joining the organization in 1999, Hale has overseen Awana's installation of Lucas Systems' Jennifer voice picking system, which he says played a critical role in greatly enhancing order fulfillment. Awana first installed the Jennifer system in 2004 and upgraded to its second- generation version last June.
The system has increased Awana's order fulfillment accuracy by 80 percent and improved its overall productivity by 40 percent since its installation.
"I'm most proud of implementing this system and the amount of money it has saved Awana," Hale says, noting the system has saved the organization roughly $200,000 annually. Awana saw a return on its investment in the system in just 11 months. In addition to the Jennifer system, Awana utilizes Pitney Bowes' Sendsuite Live transportation module.
Awana is working closely with conveyor solutions provider Wynright to further expand its operations. The organization two years ago added a third pick line, which it expanded last year. Further warehouse expansion is anticipated later this year.
The improvements Awana achieved in its own operations in recent years have led it to pick up additional distribution duties on behalf of other Christian organizations. These include the Walk in the Word Ministries based in Elgin, Ill., for which the organization distributes religious materials including sermons and other books. Awana distributes nearly 1.5 million pieces annually for outside organizations.
"We feel we work well alongside other organizations as a 3PL provider," Hale says. "We can free them up to focus on their ministry instead of worrying about order fulfillment."
Sales: $24 million
Headquarters: Streamwood, Ill.
Employees: 210
Specialty: Children and youth ministry