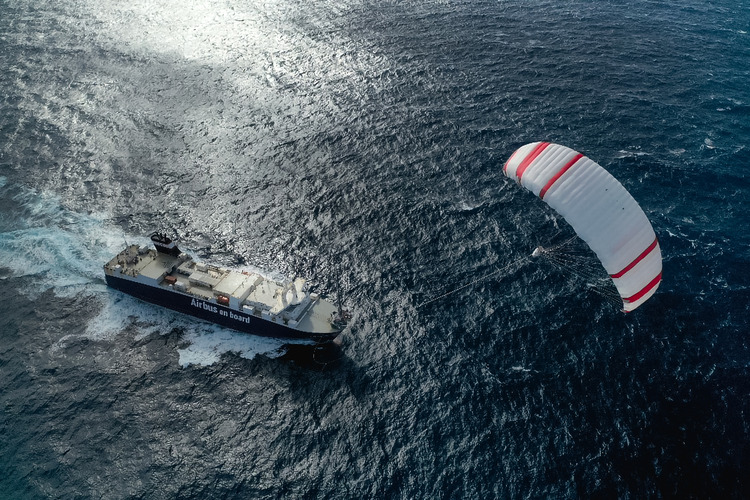 Airseas demonstrates completion of technical milestone in Seawing's trials 
The wind-power pioneer confirms the completion of traction flights in Seawing's trials as the kite heads for large-scale production
With the successful validation of traction flights on Louis Dreyfus Armateurs' vessel, Ville de Bordeaux, Airseas can be confident that Seawing's wind propulsion system, which will help reduce the ship's fuel consumption and emissions, is working as planned. 
The validation of traction flights is the latest achievement in the ongoing sea trials, which are taking place during the Ville de Bordeaux's commercial operations between Europe and the United States. The trials aim to test and validate the Seawing system.
With automated take-off and landing also functional, the next phases of the sea trials will focus on testing dynamic flying. This maximizes the kite's traction power, as well as gathering performance data and fine-tuning the automated flight system.
Stéphanie Lesage, General Counsel and Corporate Secretary at Airseas, said: "This major progress in wind propulsion for shipping demonstrates technology readiness at a crucial tipping point for maritime decarbonization.
"With IMO and the EU both putting charterers under greater pressure to reduce their greenhouse gas emissions, the time to act is now," she added. "We are dedicated to helping the industry harness the free and widely available energy of the wind to help reduce the climate impact of shipping, helping them not only comply with regulations, but also do good for society and the planet."
The milestone also marks an important step towards the industrialization of the Seawing, with planning well underway to build a factory in Nantes, France, in 2026.
Vincent Bernatets, CEO and Co-Founder of Airseas, commented: "We are now moving forward with the renewed confidence that the Seawing works as planned, and we are excited to progress the trials and improve the kite's performance in the coming weeks and months."