CalArk Warehouse Services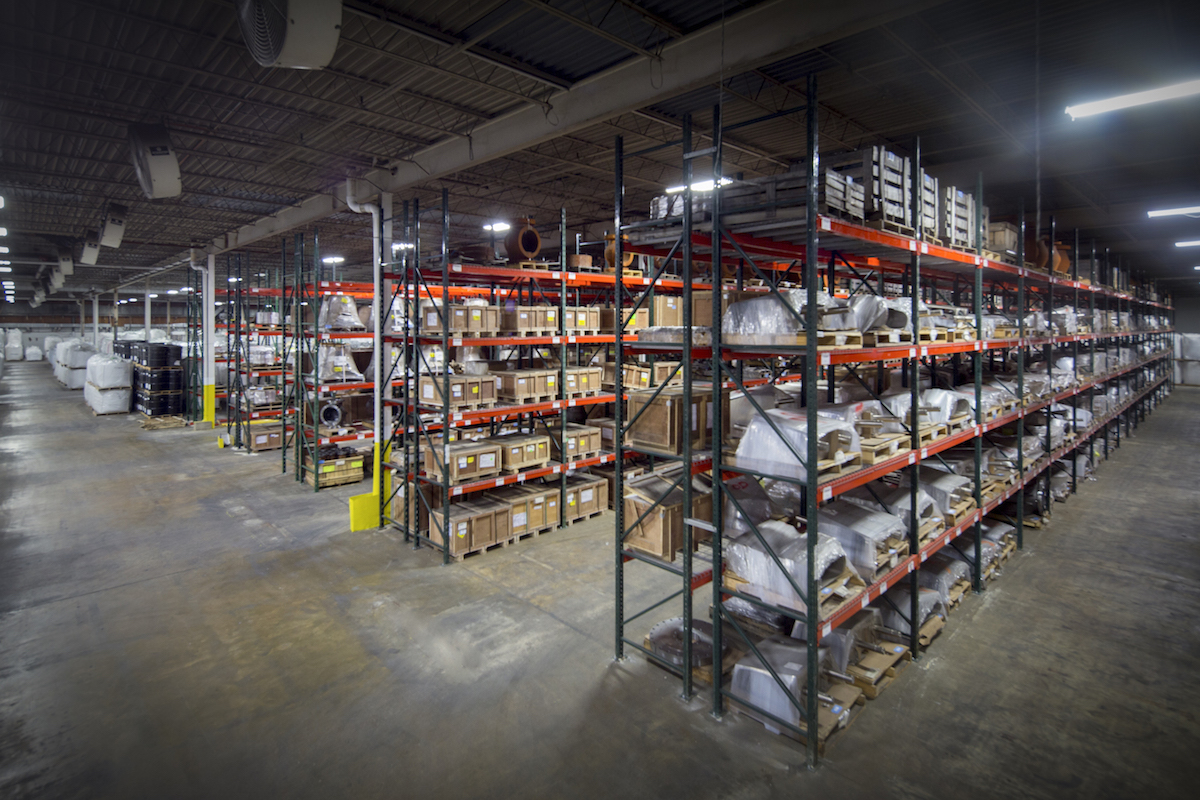 CalArk recently made a big move that had paid off with the addition of warehousing services to its transportation capabilities.
By Chris Petersen
For more than 40 years, CalArk has been one of the Southeast's most respected names in over-the-road transportation. In 2014, however, the company encountered an opportunity to expand its services that it couldn't pass up. The acquisition of a warehouse facility close to the company's main facility in Little Rock, Ark., allowed CalArk to expand its capabilities to include warehousing and distribution services. According to Director of Sales Jason Martin, the addition of warehousing services has been a major step for CalArk, one that the company expects to lead to bigger and better things in the future.
Martin says CalArk was looking for an opportunity to diversify its services outside of over-the-road trucking to help it mitigate the shrinking pool of qualified drivers, attract new customers and provide more services to existing customers. It found that opportunity in the form of a 650,000-square-foot warehouse facility practically across the street from CalArk's main facility. The warehouse had been closed for more than five years as the courts determined what to do with the former owner's assets. "The day that it came on the auction block, our founder went to the auction and purchased the building that day," Martin says.
With the warehouse facility, CalArk started serving a broad customer base with warehousing and distribution services that meet virtually any need. Martin says the company's warehousing customers typically fall into one of three categories: storage customers for whom CalArk provides pre- and post-production storage; redistribution customers for whom CalArk provides sorting, cross-docking and less-than-truckload delivery; and transloading customers who need warehousing. The depth and breadth of the services CalArk's warehousing division provides means there are few competitors in the Southeast that offer the same capabilities as CalArk.
Full Service
Martin says the variety of services offered by CalArk is a significant advantage for the company, but the company has more to offer customers than depth. First and foremost among the advantages CalArk has in the marketplace is the fact that its entire fleet is company-owned, and it uses no independent contractors. Martin says this means CalArk's customers can expect the same high level of quality service every time. This is in contrast to many of CalArk's competitors, which use independent drivers and therefore can't guarantee the same level of quality service.
That same advantage carries over inside of CalArk's warehouse, where Martin says every person working is a CalArk employee. He adds that each and every warehouse worker is fully trained in all aspects of the company's warehousing and distribution services. "We can do basically anything that anyone in the area might need from a warehouse," Martin says, adding that CalArk's private ownership also gives it the financial stability and flexibility to invest in its facilities and people. "From a warehousing standpoint, there really isn't anything we can't do."
Sound Investments
Technology has been a major component of how CalArk has invested in its operations, and Martin says the company's warehousing division has benefitted a great deal from the investments already made into its transportation services. The company already had its own IT division to manage its fleet's technology, and Martin says its experience with wireless technology from Qualcomm made it easy for the company to integrate such technology into its warehousing services.
For example, handheld units allow warehouse workers and drivers to scan and capture barcodes to provide customers with real-time information about where their shipments and products are at every step of the way. Martin says such technology is rare for a company of CalArk's size, and although it can't solve every problem, it can help keep customers informed in the event something does go wrong.
"What we know about customer relationships is that we're never going to be perfect, but the more information we can provide our customers and be proactive, and if we can give them that information ahead of time, they're a lot more forgiving," Martin says.
Another area in which CalArk believes in investing is people, and Martin says that has been more important than ever these days. One of the company's biggest challenges is finding qualified and reliable laborers, and as such CalArk concentrates on promoting from within. Martin says the company benchmarks employees' workflow regularly to mark their progression and provide them with feedback on their performance.
Growing Faster
CalArk's people and technology have gone a long way toward making its warehouse division successful in a very short period of time. Martin says the division is expected to be as big as CalArk's truckload division within the next two years, meaning that the addition of warehousing services will have effectively doubled the size of CalArk's entire operation in only four years.
Martin says CalArk expects that growth to continue beyond the next two years, as well. With the strength the company already has shown in the warehousing sector, CalArk has its sights set on acquiring new markets. "Our real focus right now is growing out and filling in our services across the entire Southeast," Martin says.
2015 revenue: $200 million+
Headquarters: Little Rock, Ark.
Employees: 1,000 (companywide)
Specialty: Warehousing services