Cobalt Transport Services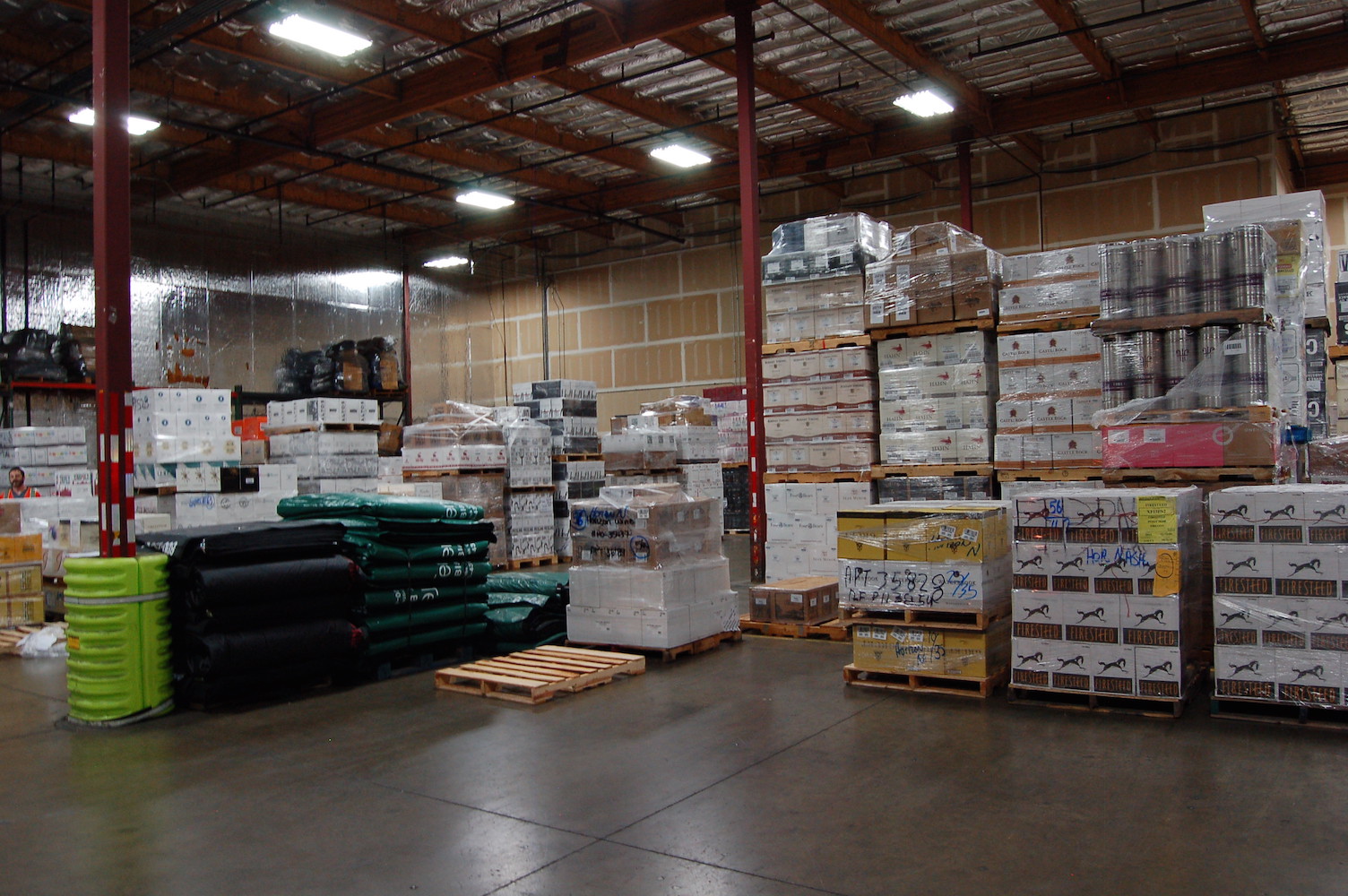 Cobalt Transport Services prides itself on being a single stop for 3PL services to the wine and spirits industry.
By Jim Harris
Cobalt Transport Services prides itself on being a single-source provider of third-party logistics services to suppliers and wholesalers in the wine and spirits industry. "We are the gold standard," says Debra Bell Hertwig, president and majority owner of the Napa, Calif.-based company. "We are the only company in this business offering door-to-door services that controls every aspect of the process."
The company's services include consolidating less-than-truckload shipments of wine and spirits from more than 3,000 suppliers in the West Coast into full truckload shipments that it ships via multiple modes including intermodal, truck or carload to distributors and wholesalers. Cobalt also provides warehousing and local drayage operations.
"Everybody else serving this industry has to subcontract out one or more of these pieces, but we have everything under one roof," she adds. "If you are a wholesaler in Kansas City or Chicago that has 50 orders out with us, you can call us and we can tell you exactly where your order is, instead of having to talk to someone else.
"In addition, if you need to know the vintage of a particular product, we can walk into our warehouse and confirm that for you, or if you needed to change or cancel an order, we can call our drivers and turn our trucks around," Hertwig says. "No one communicates the way we do or is able to provide information the way we can."
Leveraging Technology
Cobalt can provide accurate information to its suppliers and customers through its use of a proprietary transportation management system it developed more than 10 years ago.
The system, WineSTAR, can be used to access information about pool shipments down to the purchase order level. "Most TMS systems can provide customers with data about their shipments, but not down to the level we can," Hertwig notes. "We can provide customers with real-time status on purchase orders from the cradle to the grave."
WineSTAR also allows the company to track specific aspects of orders such as quantities, detailed order notes and ship dates. The system is connected to an online portal that customers can access via web browser or mobile phone to check in on the status of any order, Executive Vice President and Managing Partner Michael Bridgford notes.
The Next Generation
Hertwig's industry experience dates back to 1987, when she began working for a company in Sonoma, Calif., that provided shipment consolidation as well as wine storage and local drayage services. Cobalt was formed in the early 1990s following Hertwig's purchase of a company she partnered with to perform truckload consolidation and warehousing services. Many of Cobalt's current customers started with the company in the 1990s, providing a testament to superior customer service and a long-term emphasis on excellence.
Bridgford joined the company full-time in 2013, after previously serving as a consultant. His prior experience includes investment banking and corporate management. Bridgford holds an MBA from Northwestern University's Kellogg School of Management and an undergraduate degree from the University of Illinois.
Hertwig expects the company will be in good hands with Bridgford, now its minority shareholder, for years to come. "We're proud of him and the generation he represents. We're glad we can bring his formal training and technical knowledge to the table in addition to our experience," she says. "We're happy to have him taking the lead here; he's doing a knockout job, and will lead the company successfully in the future."
www.cobalt-transport.com
Headquarters: Napa, Calif.
Employees: 50
Specialty: Wine and spirits 3PL