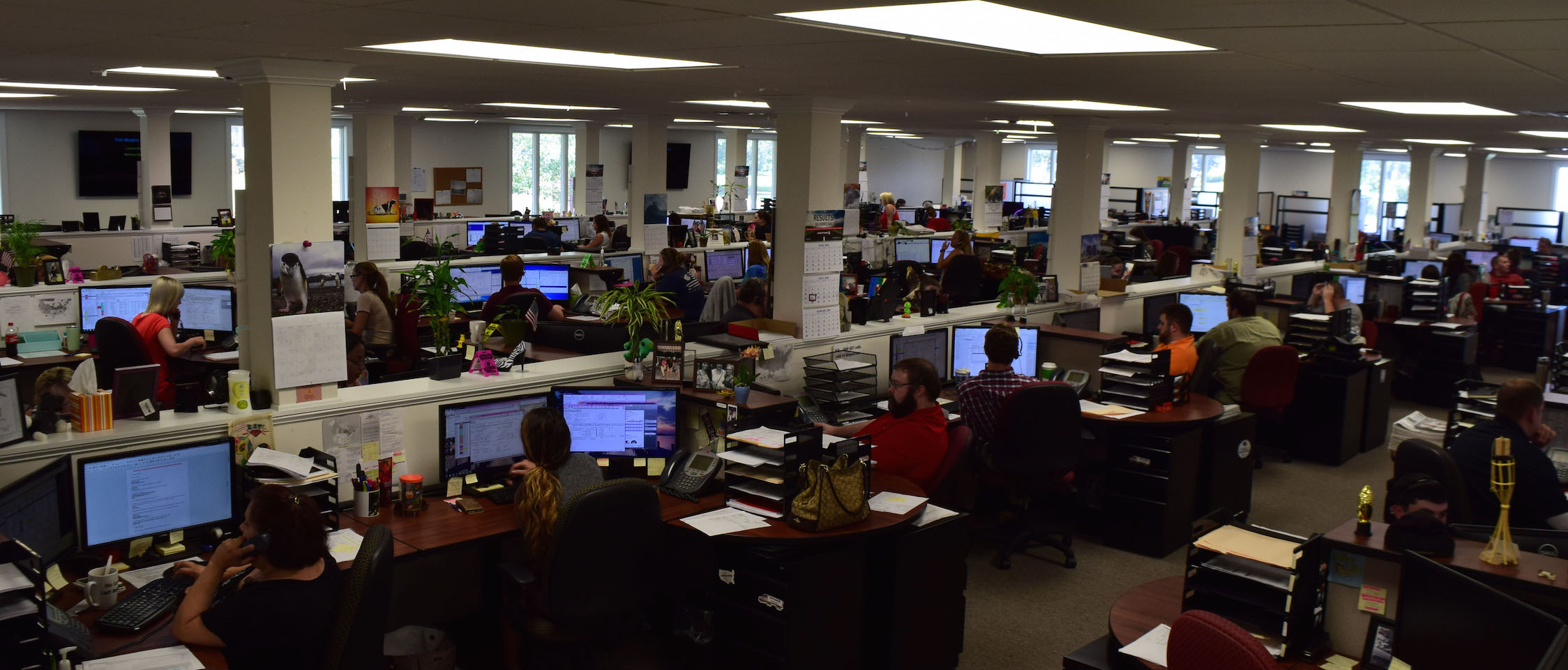 Choptank Transport is leading the way by leveraging technology and embracing millennial ideas to set the standards for the future of third-party logistics.
By Tim O'Connor
The concepts that shape third-party logistics provider Choptank Transport were seeded when the Department of Defense reviewed its shipping contracts a decade ago. At the time, IBM was rumored to be one of the bidders for the DOD agreement. The thought that a technology company, not a logistics firm, could secure one of the world's largest shipping deals shocked the industry.
"As a 3PL, we took note and realized we had to grow our information technology. Specifically our BI (business intelligence) needed to evolve," Choptank Executive Vice President Steve Covey says. "Many 3PLs evolved from finding a truck to harvesting information and being accountable for using that information to strengthen customer supply chains and mode utilization."
Today, Choptank is a technically savvy 3PL primarily serving the food industry with offices in Preston, Md., Tampa, Fla., Denver, Dallas and Atlanta. The company was founded in 2000, although the company has roots that date back 125 years with food broker AW Sisk. Produce and poultry dominate the local landscape and served as introductory markets for Choptank.
The reliability of the food industry has also been one of Choptank's keys to success and its ability to weather economic downturns like the 2008 recession. "Appetites are not affected by recessions, except in the first week of January every year," Covey laughs.
Choptank specializes in truckload and less-than-truckload freight, refrigerated transport, frozen freight, flatbed trucking, dry van and warehousing. The company coordinates those services by tapping into a database of 26,000 carriers, which have been successfully on-barded through a 17-step compliance process. In recent years, Choptank has experienced a boom in its container and intermodal business. Whatever the need, the company can develop a solution that works for its customers. "We develop solutions catered to the needs of the client," Covey says.
Setting Standards
Size is critical but the most important advantage Choptank has is its ability to provide detailed tracking information. "We deliver product visibility and communication better than our competitors. To truly offer sustainable visibility, the location and condition are critical, but supplying the information timely or executing proactive changes based off that information is the win for our clients," Covey explains.
Being a valuable logistics partner means being able to deliver information the way our client wants it, whether that is EDI, web, API,, email, snail mail or phone calls. "If we need to provide information to customers in 800 different ways we're going to do it," Covey says. "We've become experts in specialized management."
It's not just how the information is delivered, but when. Something can go wrong on a truck route at 2 a.m. just as easily as noon. Relying on one employee to hold all the data on a customer is highly inefficient. Instead, Choptank developed a model where the operations staff team is accountable to a customer and someone is always available.
The company is implementing new technologies such as in-vehicle location systems and temperature monitoring that provide better insights into shipments. Those automated systems allow drivers to concentrate on their primary task, delivering product safely. Choptank carriers are willing to have those systems in place, realizing the value information adds. "We're an advocate to our carriers as well," Covey says. "We look at investing in carrier relations as a foundation for growth. Our TMS also allows carrier data to be imported as well."
That flexibility can sometimes mean making fast adjustments for even longtime customers. When two Fortune 500 companies merged to form one of the country's largest food and beverage companies in 2015, both had multiple facilities and brands that were Choptank customers. The merger created competing preferences for gathering and transmitting information but Choptank quickly adjusted its processes to accommodate the new super company.
Embracing Millennials
When it comes to expanding into different markets or implementing new technologies, Choptank turns to its employees to fuel ideas. . "We thrive on innovation and change," Covey says. "We have a lot of employees that ask each quarter, 'What's next?'"
Many of those ideas are coming from Choptank's stable of millennial generation workers. Covey says the company has hired many millennials during the past three years who are infusing the business with a fresh perspective. "They just thrive on innovation and change," Covey says. "The millennial workforce likes a steady diet of change. We've been able to do that for them."
Covey theorizes that millennials are successful because they have a different value system and are used to having options. "I think you have got to embrace the positive because before long it's going to be the next generation in charge of innovation after the millennials," he adds.
The new millennial workforce is learning from Choptank's veteran leadership. Covey says senior employees are instilling into their younger colleagues passion, positive energy, best practices and the desire to understand customers. "Our leaders are all mentors first," he explains.
www.choptanktransport.com
Revenue: $225 million
HQ: Preston, Md.
Employees: 250
Specialty: Third-party logistics