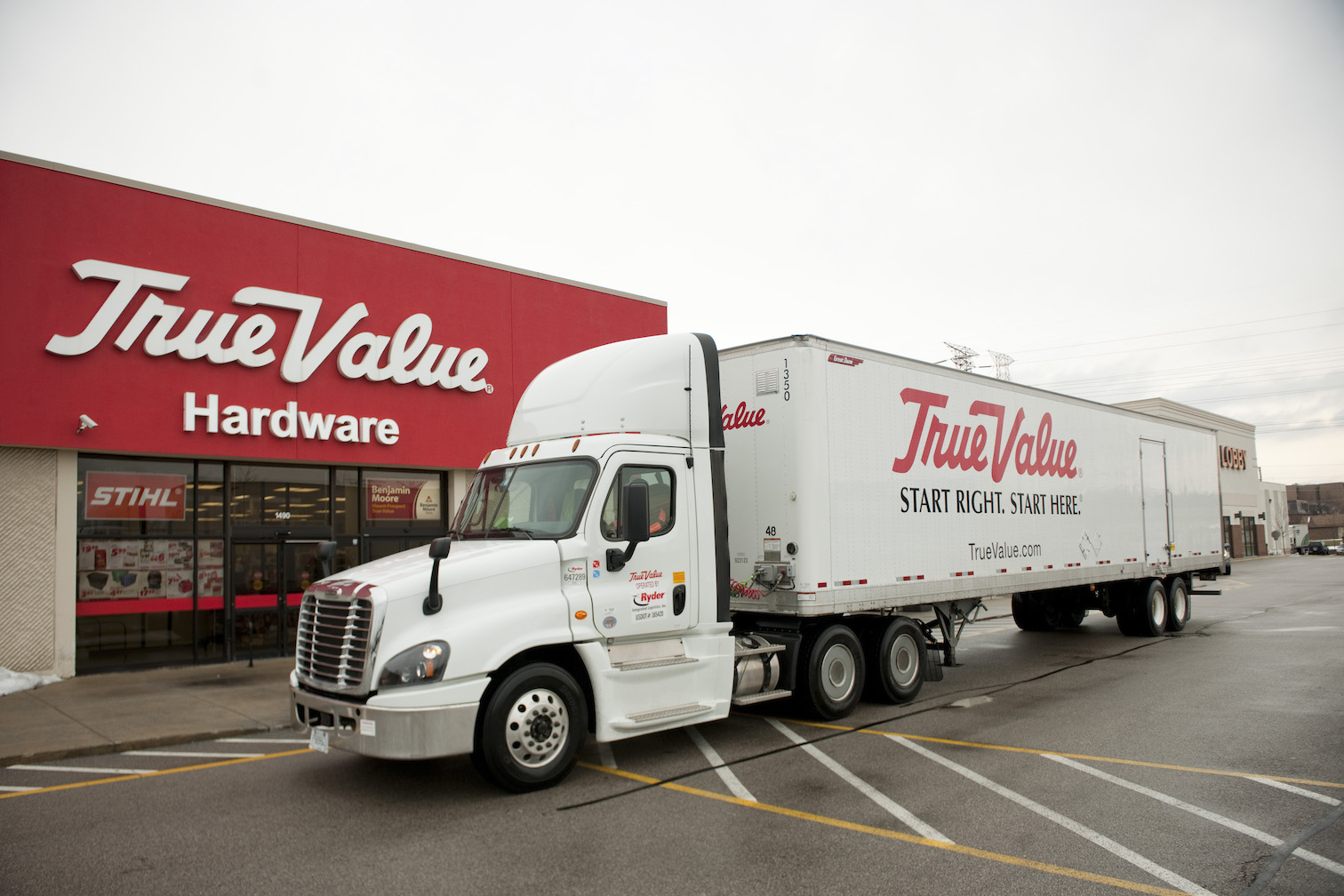 True Value's indirect procurement team focuses on developing a core group of suppliers to support strategic sourcing throughout the cooperative.
By Janice Hoppe
As one of the world's largest member-owned cooperatives, Chicago-based True Value developed new sourcing teams to help its independent hardware retailers compete against larger competitors. The company launched an indirect procurement team a year-and-a-half ago to focus on the procurement of goods and services that are not for resale.
Michael Cygan leads the indirect procurement team that has introduced collaborative cost-reduction initiatives with strategic suppliers. The team incorporates design for cost, specification optimization, process improvement and demand management. "Matt Sorenson, divisional vice president of strategic sourcing, brought me to True Value 18 months ago because he knew he was going to start this team and wanted me to lead the effort," he says.
Leading the development of a procurement team is a first for Cygan in his career and he says it has been very rewarding. "This is my first time to start a team from the ground up and it's been super rewarding and a lot of fun," he adds. "It's something fairly unique in any career, and I'm happy to have taken part in building a team early on in my career. We have done very well with hiring and have had great success as everyone is still with the team."
The indirect procurement team began with four people, including Cygan, who is looking for an additional member. The ideal candidate is someone who is strong in analytics and works collaboratively. "We work well across the organization and ask all our team members to work not only with supply chain and logistics, but across all the functions," Cygan says. "We are a small team and everything we do is together."
Indirect procurement is not a mandate that functions in True Value and the team gets involved as needs arise. "Historically, indirect procurement was not centrally supported at True Value," Sorenson says. "One of our strategic initiatives was to create a GNFR [goods not for resale] sourcing team to support strategic sourcing efforts across the co-op. This model has proven quite successful in marrying up the requirements of internal customers with a rigorous and analytics-driven sourcing methodology."
True Value's position is one where its customers are its owners. This helps it focus on optimization of issues such as delivery routes, supply chain costs and store operations because True Value uses a complete entity cost and value model with members' objectives as the driver. "True Value believes that building empowering relationships with our customers, retailers and associates is the foundation of our success," the company says. "We support a spirit of entrepreneurial thinking, appreciate a passion for excellence and foster a workplace that promotes teamwork and shared knowledge all without losing sight of individuality."
Finding Efficiencies
Vendor collaboration has been a top priority over the last two years for True Value's sourcing teams. The indirect procurement team has brought more rigor to the supplier selection process through increased analytics and negotiations.
With the transportation department, for example, the team has secured vehicle purchases, as well as defined and established relationships with the company's transportation partners. The indirect procurement team works closely with the company's 12 distribution centers and transportation department. "We lead a project start to finish," Cygan says. "We get involved to help with negotiation or think through the supply market, vendors and sourcing tactics."
True Value looked into the effectiveness and sustainability of a large investment in running a 300-unit private fleet, and decided to move to a dedicated, third-party solution. The company partners with Ryder for all of its transportation needs. Through the partnership, True Value has improved its on-time delivery, reduced cost and fuel consumption, and gained higher customer acceptance. "In terms of outbound transportation, we had an aging fleet and a shortage of drivers," Cygan says. "One of the biggest changes we made was partnering with Ryder. It has allowed us to expand our capabilities in a way that we couldn't do on our own."
The indirect procurement team is also updating and replacing forklifts throughout True Value's distribution centers across the United States, partnering with industry leaders Crown Lift Trucks and Raymond Forklifts. "They are two industry leaders with good equipment and good customer service," Cygan says. "We have had good relationships with them in the past as they have provided forklifts to a majority of our distribution centers, and we will continue to partner with them."
Continued Success
The indirect procurement team continues to work on establishing a core group of suppliers that will become long-standing strategic partners in logistics and transportation, which True Value relies on heavily. "There is a lot of outreach on our end," Cygan says of building those relationships. "We do the research to see which ones are best-in-class and which ones will fit well with us. We are looking to build relationships and personal connections."
In 2014, True Value held an inaugural vendor summit where leadership shared the co-op's strategy and results while engaging suppliers to invest in mutually beneficial growth initiatives. The summit was expanded in 2015 to include a U.S. meeting as well as an international vendor summit in Shanghai. Collaboration has included supply chain projects to improve vendor fill rates, reduce lead-time variability and leverage True Value transportation partners.
Moving forward, True Value's indirect procurement team is focused on continuing to build a world-class procurement organization. With its global presence, True Value serves more than 60 countries from approximately 4,500 locations, 12 distribution centers, a retail support center and more than 2,300 associates. The company's strategic plan focuses on the pillars of engagement, growth and efficiency. "We want to be seen as providing above-value service and delivering on the investment of the company," Cygan says.
"The first 18 months has been about finding the right suppliers. Going forward is about partnering with them and identifying areas of opportunity and growth," he adds. "This has been the most rewarding part of coming to True Value – seeing a company that is in growth mode and investing in itself. It's a great thing to be a part of that team."
www.truevaluecompany.com
Revenue: $2 billion
Headquarters: Chicago
Employees: 2,500
Specialty: Home improvement and hardware stores