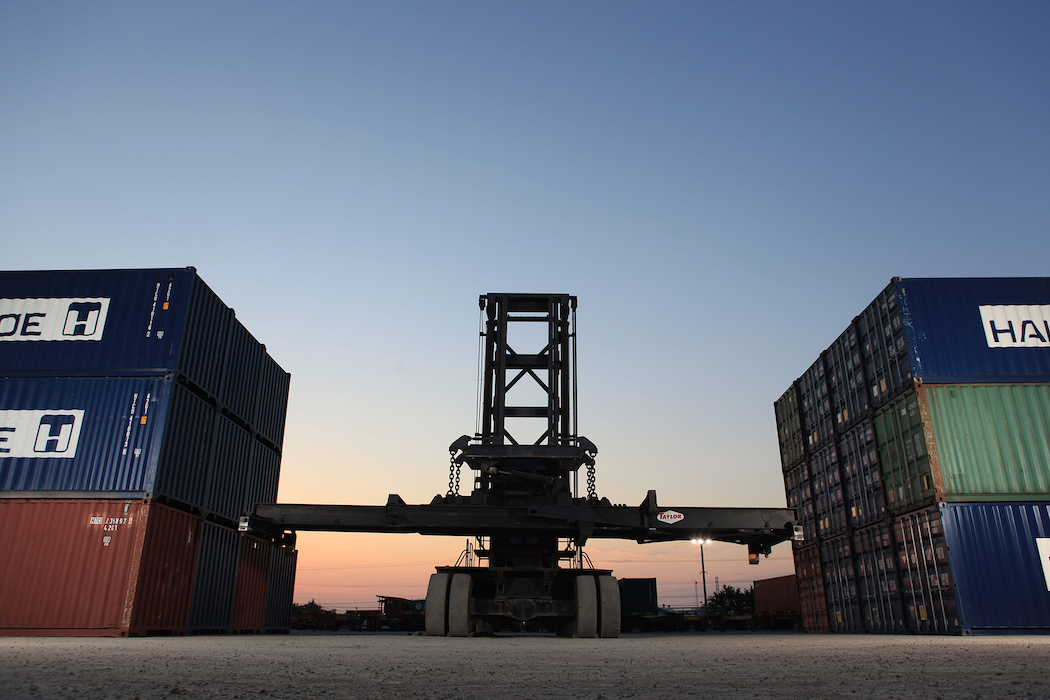 Dunavant has positioned itself well to serve customers and for future growth.
By Alan Dorich
After nearly 60 years as a global commodity merchant, Dunavant has developed experience that enables it to anticipate logistics problems when serving clients in the agriculture, automotive, chemical and specialty retail markets. "That gives us an edge," COO Richard McDuffie says.
Based in Memphis, Tenn., Dunavant offers global and domestic transportation, drayage and trucking, warehousing and distribution and supply chain management and consulting services. The company originally started operations in the 1960s as a global cotton merchant.
By 1970, it had acquired its brokerage authority and developed warehousing and logistics services that allowed it to move cotton worldwide. In fact, McDuffie says, the company became the first merchant in the United States to merchandise and sell cotton into China.
When Dunavant approached him about joining the firm in 2007, "We were spending $250 million a year moving cotton," he recalls. "They needed someone to come in, supervise and manage their entire global logistics supply chain." It was complicated due the vastness of the supply chain with more than 40 countries around the world being touched in some way from a logistics perspective by Dunavant.
When cotton was out of season and during periods of downtime, Dunavant started building a global third-party logistics firm under McDuffie's guidance. In 2010, the company sold its cotton trading operation and has focused solely on logistics ever since.
Today, "We offer non-asset and asset light logistics services. For our non-asset business, we offer global freight management with freight forwarding and NVOCC services and domestically, we offer Truckload, Less than Truckload, Intermodal and fully outsourced transportation management services," he says. "For the asset light portion of our business, we offer drayage and trucking services as we are now up to 11 terminals and about 350 owner-operators."
Dunavant continues to grow, he adds. "We've opened up a new trucking terminal in Memphis," he says. In addition, Dunavant's warehouse and distribution footprint continues to grow. The company has been growing this division substantially in the last three years with now close to 1 million square feet of space across three major shipping hubs in Houston; Dallas/Fort Worth, Texas; and Memphis.
Dunavant has a recent addition in the Houston area with the expansion of its distribution facility in Pasadena, Texas. "We will have over 200,000 square feet capable of handling chemicals and hazardous material which is important to the Houston area," he says.
"We also opened up a Fort Worth warehouse last year," he adds. "Those investments and opportunities will expand our services."
Dunavant is in the process of establishing an overseas presence as well. Although the company is not ready to announce a location, McDuffie predicts, "It will put us in a position where we've got more boots on the ground in Asia."
Industry Evolution
A veteran of the supply chain industry, McDuffie joined Dunavant after serving as the vice president of the supply chain at AutoZone Inc. "I also was with Williams-Sonoma as their vice president of global logistics," he recalls.
McDuffie notes that Dunavant is coping with many changes in its industry, including the impacts of online commerce and e-retailing. "Twenty years ago, 'Omni channel' wasn't a big industry term; you were optimizing fixed routes to a big-box or category killer retailer," he recalls.
"Now, 30 percent of that product that used to go to the store goes to the home," he says. "That changes the dynamics of the supply chain completely. Same day and next day delivery is going to be occurring with the closure of some of the major retail big box locations.
"You're going to see more smaller distribution centers with a significant and broad inventory capacity," he predicts. "Instead of going to 11 distribution centers, we'll be going to 30 or 40 smaller distribution centers with broader inventory item coverage."
A Good Fit
Dunavant plans to adapt to supply chain challenges as they occur but always maintain its status as a very safe, profitable and people-centric logistics organization, McDuffie says. "We can't do what we do today without the great people we have today and the future leaders we will hire tomorrow," he states.
However, "We want to continue to grow our company profitably," he says, noting that this may find the company growing through acquisitions. "But we've got to be smart about acquisitions and as we acquire companies or hire personnel we want to ensure the company and people fit the culture of what we're trying to do."
Headquarters: Memphis, Tenn.
Specialty: Transportation, drayage and trucking, warehousing and distribution, and supply chain management