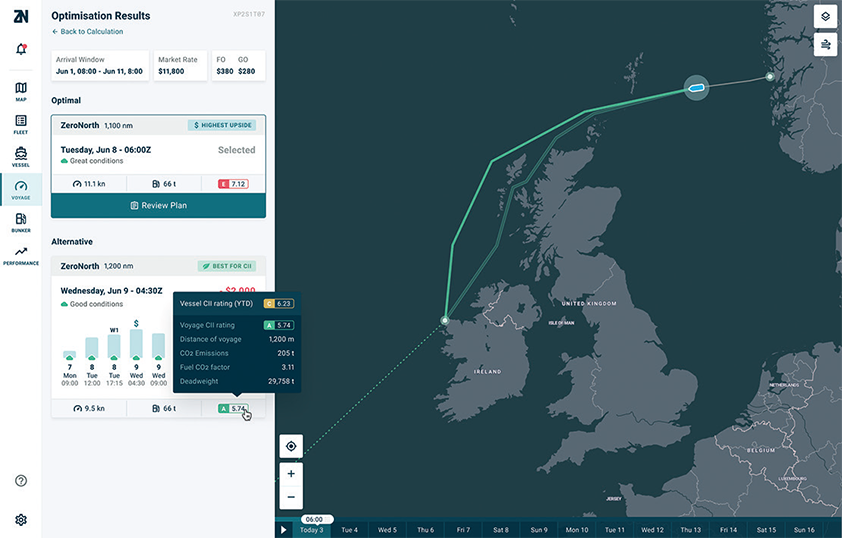 Significantly, this saving occurred at the same time as users were able to improve their earnings, proving that there is latent potential for shipping to optimize its operations for both profit and planet.
To calculate the emissions savings, ZeroNorth examined vessels whose voyages were optimized using its software. The results are a clear indicator of the ZeroNorth platform's potential to cut emissions from shipping, and come as the company places a particular focus on working with customers to optimize operations for the benefit of the planet as well as earnings.
To further support the maritime decarbonisation transition, ZeroNorth also unveiled a new CII optimization functionality in its platform.