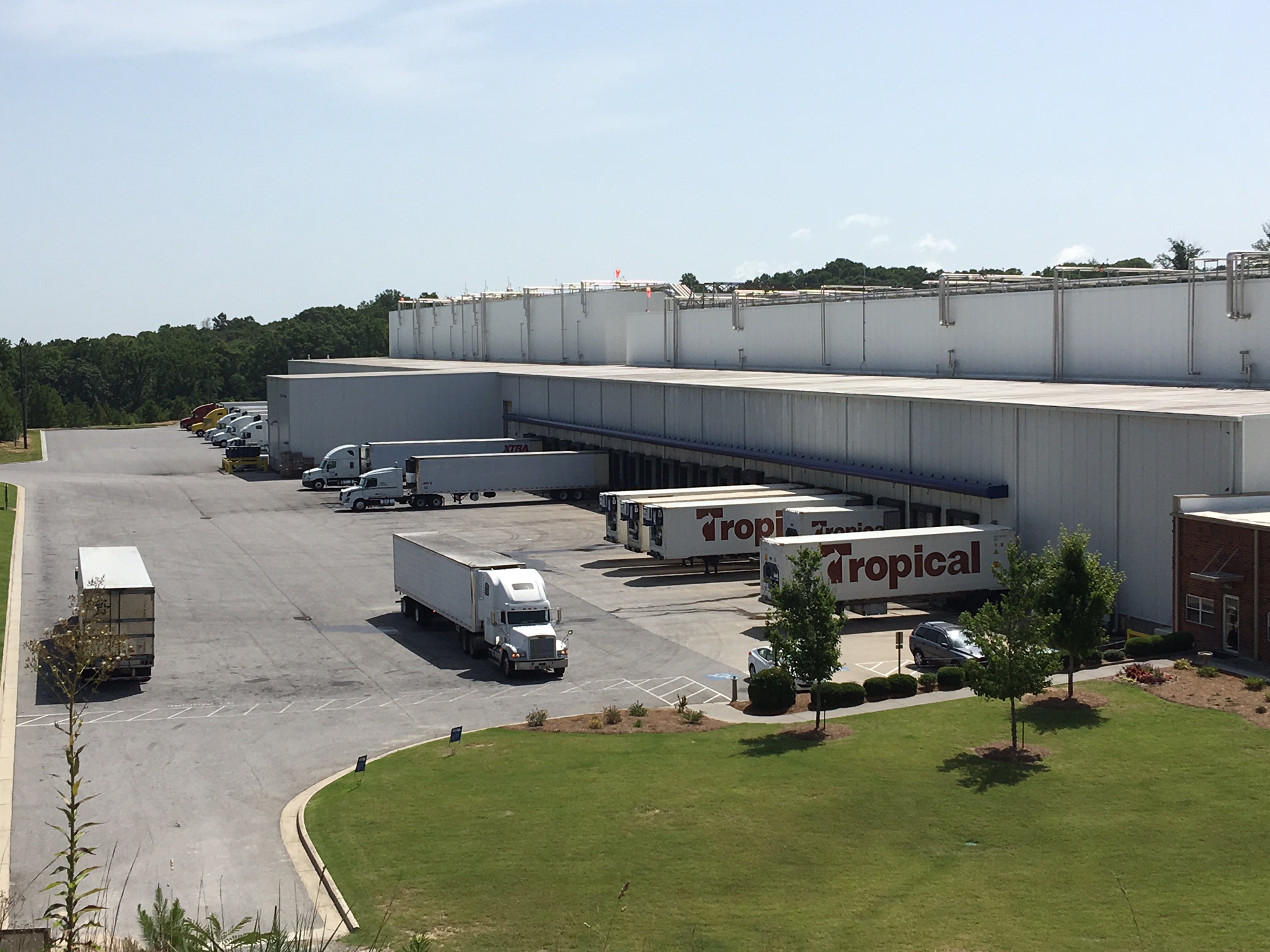 Eskimo Cold Storage has exceled by doing what's right for the customer.
By Alan Dorich
Strong values have been key for Eskimo Cold Storage, co-owner and Vice President Karen Reece says. "We believe that by doing what's right for your customer, you will have long-term accounts," she says.
Based in Gainesville, Ga., Eskimo Cold Storage provides cooling, freezing, blasting and exporting services for a diverse client base. "Our customers range from fresh poultry [providers] to frozen vegetables and everything in between," she says.
"They expect excellence in handling their product and in our accuracy rates," Reece says. "They define quality as the ability to make one phone call and knowing that their issues or needs will be met."
A longtime veteran of the freezing industry, Reece co-founded Eskimo Cold Storage with co-owner and President Steve Williams in April 2007. Previously, she and Williams worked together for 36 years at Southeastern Freezer, Georgia Freezer and Atlas Cold Storage.
Their roles as owner/operators enable them to make prompt decisions, which its clients appreciate. "We don't have to wait for answers from the corporate office," she says. "We can make decisions that best suit our customers quickly and efficiently."
Tackling Issues
Eskimo Cold Storage is ready to help its customers when they are in a pinch. "We take the word 'emergency' very seriously," Reece says. "We understand that if the plants can't get what they need to run the plant, it costs them a great deal of money.
"When we have a customer call and say they've dropped the ball for something, we jump through hoops to make whatever their issue is become a 'was issue,'" she adds. "Being an owner/operator type of business, you can always find one of us, whether it's in our office, on our cell or even at home."
For instance, when clients need to move large volumes to Eskimo Cold Storage from other facilities, it will adjust.
"We [have] opened early, stayed late and placed dedicated teams on each truck so that we could ensure the trucks would be able to move quickly through the process," Reece says.
Well Equipped
Eskimo Cold Storage's operations are state-of-the-art. "Our customers normally only deal with trucks that are equipped with the latest technology," Reece says. "They can let us know if a truck is running early or late so that we may adjust our manpower to fit their needs."
The company also recently upgraded to the latest version of Footprint, which is warehouse management software from Datex Corp., based in Clearwater, Fla. Datex worked closely together with Jamison RFID to make the software work.
"We are now able to scan with an RFID label," she adds. "That's been talked about for the past 20 years, and we've actually done it with the help of Datex [and Jamison]."
The process required the company to re-train employees and test for several months, but this was completed with little impact to Eskimo Cold Storage's clients. "We totally converted over a weekend so that our customer would only see that some of our reports had changed, not that we had relearned everything," she recalls.
The Eskimo Family
Reece is proud of her staff at Eskimo Cold Storage. "We treat our employees like they are family," she says. "We call it 'the Eskimo family.' We care for our employees, [and] we call them by name, not a number.
"We learn about their family life and hobbies," she says. "We also have a corporate chaplain that comes by once a week to check on the welfare of our employees and their personal needs, no matter from what realm the needs are from."
Reece does not rule out growth for Eskimo Cold Storage's future, which may result in the company expanding its footprint. "We've looked at some other sites," she says. "In the next year or so, it might come to fruition."
www.eskimocold.com
Headquarters: Gainesville, Ga.
Employees: 100
Specialties: Cooling, freezing, blasting and exporting products