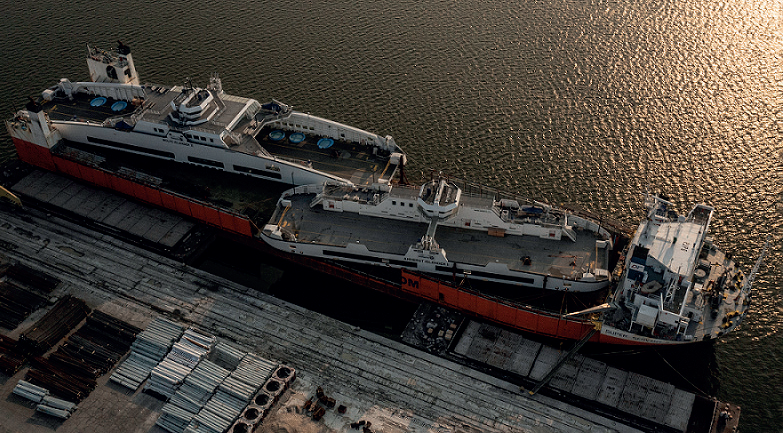 The. Ordered by the Ministry of Transportation, Ontario, Canada, the Amherst Islander II and Wolfe Islander IV, 68 and 98 metres in length respectively, represent a new generation of zero-emission large ferries.
Both of the open-deck vessels are equipped to be fully-electric, but also have twin diesel generators installed to allow hybrid and full diesel propulsion for maximum redundancy. Due to the harsh winters the ferries also feature 1B Ice class hulls and 1A Ice class azimuth thrusters, allowing them to be fully operational down to -25 degrees centigrade.
"This integrated project is the first of its kind and one that we hope will demonstrate that fully-electric ferries of this size are a viable proposition," says Leo Postma, Damen Area Director Sales Americas.
Damen is providing full support with staff in Ontario for the 16-month warranty period and is also establishing a Service Hub in British Columbia to provide long term support to the Canadian market. Damen is currently midway through a programme to build and deliver six Damen Road Ferries 8117 E3 for BC Ferries. While presently fitted with hybrid propulsion systems, they are designed to be adapted for full electric propulsion in the future.