Using technology to incentivize traveler behavior
In order to effectively modify traveler behavior, agencies may want to implement an incentives program to
influence travelers to take a different bus or mode of transport based on the occupancy of vehicles. For example, if the 8:00am bus is near capacity, incentives can encourage select travelers to shift their time of travel to the 7:45am bus. Promoting a policy that encourages safety, such as social distancing, requires participation. Today, there are applications that can be easily integrated into any transportation network to incentivize travelers to change their behavior.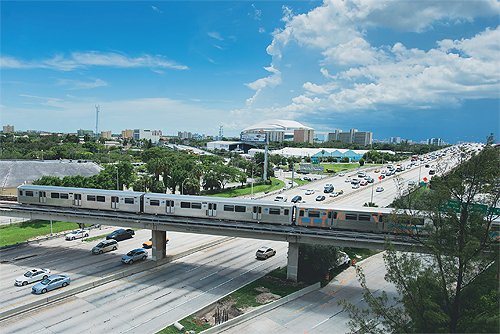 Additionally, the same incentive program could also be leveraged as a loyalty program to reward travelers for other desired behavior such as the purchase of a monthly pass, or in the event of a delayed vehicle. The loyalty points awarded can even be fully subsidized and cost the agency nothing through advertising and brand sponsorships.
Cubic Solution
Cubic Interactive is a loyalty, incentive and advertising solution that can be leveraged to influence traveler behavior, while generating revenue for agencies. Public transit agencies can build custom loyalty programs that reside within their existing mobile transit apps, or future app innovations, to help shift peak patterns, ease the pressure on the network and promote safe and healthy mobility choices. The loyalty platform can become a revenue generator whereby advertisers and brands not only pay for the cost of loyalty points, but incremental revenue will help transit augment their monthly income.
Technology in action
A Cubic Interactive/Cubic DMAP solution has been implemented by Miami Department of Transportation and Public Works (DTPW).
Like many large urban areas, Miami-Dade County was experiencing a decline in public 6transit usage. Since 2014, the DTPW has lost 28 per cent of its riders. Determined to reverse the trend, Miami-Dade County DTPW partnered with Cubic Transportation Systems to implement Cubic Interactive. The open-source Cubic Interactive platform, built on Microsoft Azure, helped DTPW reverse the decline in transit ridership, recoup lost revenue, and become a valuable and attractive advertising partner for brands.
Miami-Dade County's transit network is the 17th largest in the US, covering a total of 360 square miles. Determined to reverse a decline in public transit ridership, Miami-Dade County's DTPW turned to Microsoft Partner Cubic Transportation Systems to help build a solution that aimed to increase ridership and reduce congestion on the roads.
Engaging customers through incentives
Cubic worked with DTPW to implement Cubic Interactive, a first-of-its kind loyalty-based advertising service for transit agencies and brands. Cubic Interactive works by allowing riders to engage with advertising content on the transit agency's mobile app and earn points in the form of 'Stars' – a proprietary digital loyalty currency, owned and operated by Cubic Transportation Systems. Collected Stars can be turned into transit value and used to subsidize or pay for transit – or to redeem in-app offers.
"The program is a great way to incentivize our current riders and invite new ones to give transit a try," noted Alice N. Bravo, Director of Transportation and Public Works for Miami DTPW. "It provides the building blocks that will help us increase the use of transit to reduce congestion."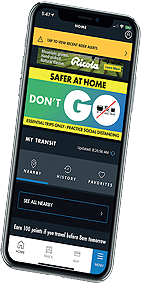 Why Azure?
Cubic Interactive is built on Microsoft Azure. Azure Data Services enables Cubic to build advanced analytics capabilities so that DPTW can see what advertisements are performing the best, what time of day they are most effective, and how people are redeeming rewards. And, because both DTPW and Cubic Interactive work in Azure, Cubic is able to quickly create a connection between their interactive platform and the DTPW database, avoiding costly penetration testing and other security scans, and maintaining the security and privacy requirements of both DTPW and Cubic.
The Azure App Service runs web and API apps at scale while integrating seamlessly with other first- and third-party solutions. This helps Cubic build solutions with an open architecture that integrates with their backend revenue management portfolio of urban revenue management products. Cubic is also able to build solutions that can easily scale to cover usage within a big metro area like Miami-Dade county. Additionally, with Azure App Service, Cubic is able to quickly build accounts and add engines with open APIs. This simplifies operations with automatic platform maintenance and security patching and allows Cubic Interactive to analyze and reason over vast amounts of data in a cost-effective manner.
"Using Azure has actually been critical to our ability to scale and enhance our platform quickly and cost effectively," says Robert Sprogis, Cubic Interactive Product Unit Senior Director. "This is demonstrated by our incentive enhancements going live in Miami."
Miami-Dade residents are growing their loyalty
Today, nearly 60 per cent of the app's monthly users take advantage of Cubic Interactive to engage with advertisers, earn Stars, and redeem offers. Since launch, riders have earned over 3,500,000 Stars. For Miami-Dade, this program translated to increased ridership and reduced congestion on the roads. As a bonus, the program has also generated nearly $17,000 in revenue from video views and has attracted valuable partner brands like Bausch + Lomb, Ricola, Johnson & Johnson, and Paragon Vitamins.
Cubic Interactive allowed DTPW to build a custom loyalty program that resides within their GO Miami-Dade transit app to grow back ridership, recoup lost revenue, and build a secondary revenue stream by leveraging existing assets for advertising purposes.
Cubic is a technology-driven, market-leading provider of integrated solutions that increase situational understanding for transportation, defense C4ISR and training customers worldwide to decrease urban congestion and improve the militaries' effectiveness and operational readiness. Its teams innovate to make a positive difference in people's lives.
www.cubic.com