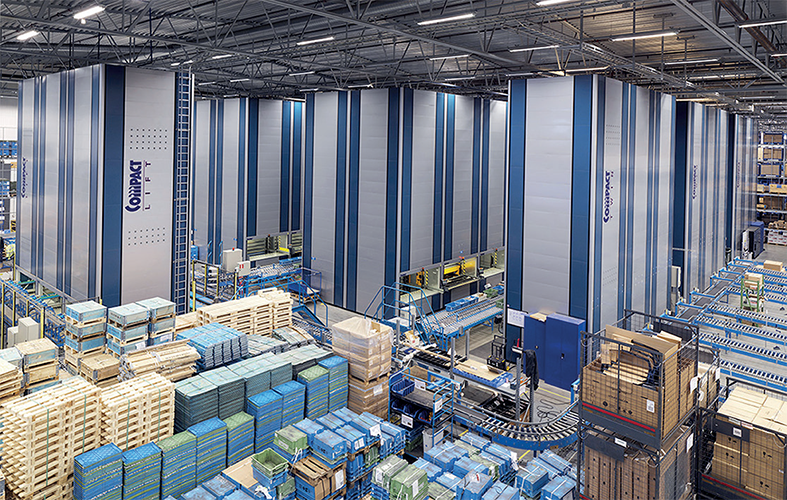 New features of this latest system include a modern, updated human-machine interface (HMI) touchscreen that is highly intuitive and user friendly according to early feedback from Randex users. The touchscreen offers varying levels of user access, and can be seamlessly integrated into company operations, early users report. In response to market demand Randex has also introduced a new four-meter-wide, modular tray option: this can be used to increase storage more flexibly, say Randex who expect it to be popular with manufacturing and logistics companies.
Compact vertical storage lifts save up to 90 percent of floor space compared to standard shelving and pallet racking say Randex. They can manage loads of up to 100 metric tons and allow warehouse operatives to complete up to four times more picks than in a conventional warehouse environment, with goods automatically presented to the picker.
Furthermore, compact vertical storage lifts can now be integrated with over 20 leading enterprise systems including IBM Maximo, SAP, JDA, Red Prairie and Blue Yonder.