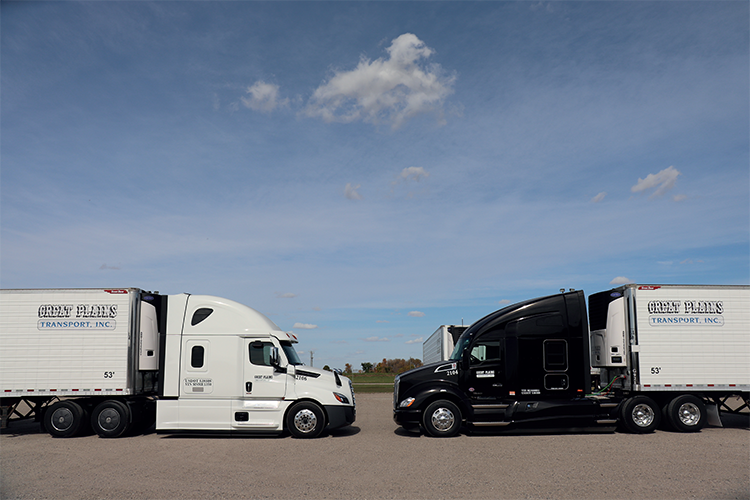 Trucking as a team
Father and son led trucking company, Great Plains Transport, challenges the industry standard with its family-orientated values
Since being founded in 1977, Great Plains Transport (Great Plains) has demonstrated what it really means to run a family business. The company's founder, Robert 'Bob' Holland— after buying his first truck from his uncle— began building a fleet that could offer refrigerated freight, cargo and designated transport solutions to companies across the nation. Thirty-four years later, his son would enter the business, and their combined experience would see Great Plains grow into a $75 million company of over 300 employees.
"One of the key drivers of our success is that we have always been about people here at Great Plains," says company President, Mike Holland.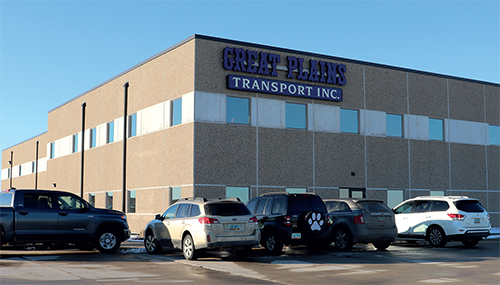 "I've always been a people person, and I think growing up with my dad's business meant that I was able to develop those skills. When I joined the company at age 33, he slowly started turning operations over to me, until I was the full owner. That support, and lifelong familiarity with the company, has been invaluable."
Building on the people-centric company culture established by his father, Mike has expanded the Great Plains' team, and ensured their loyalty with an industry-leading base salary. "I have always been interested in recruitment," he explains. "
Using social connections and relationships with drivers meant that I was able to find good people. If you have reliable drivers, you can always get the vehicles to go with them.
"We were one of the first companies to offer salaried pay for truck drivers, and to me that goes right back to my father. He always wanted to take care of people, and offering a salary is one way we can confidently support our employees, by providing them the security of knowing that, no matter what, they will get paid for their work," he adds.
Mike has continued his father's legacy, and his hard work has resulted in 500 percent growth over the last ten years. In 2020, Great Plains Transport was united under a new set of core values. "Our values are accountability, teamwork, increased productivity, and having fun with the work we do. They have really bought everyone together," Mike summarises.
"We are always looking at how we can deliver more. I know I pay my people more than average, and we have really good tenure, but beyond that I think that the culture here is always going to be about pushing ourselves, and challenging expectations. We are always winning, even if we are not always achieving everything we want, we are collecting all the data so that we can use it to meet our goals further down the line," he adds.
Family is the foundation of everything Great Plains Transport does, and the company's core values are no exception, as Mike reveals: "They are very much inspired by what I have learned from my dad over the years; he's not interested in hierarchy and has always been part of the team. He still test-drives every vehicle that comes in, and picks up brand new trailers as they come off the line at the plant. His example is the reason teamwork is so important to us."
Mike and Bob have built a community for their drivers, and the result has been ongoing success for Great Plains. "We actually have drivers waiting to come and work here, and we have a lot of rehires, people who have come back into the company because of all it offers as an employer," Mike testifies.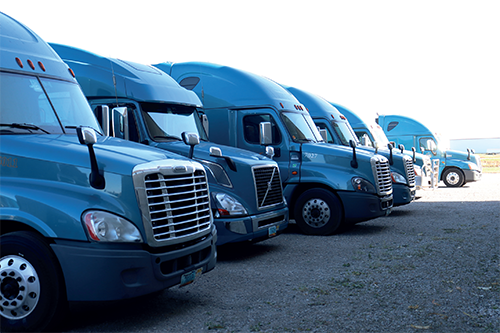 "We also have good relationships with our customers," he adds. "They often give very positive feedback, and this results in repeat business, with customers often requesting larger fleets. Our main strength is that we actually do what we say we are going to do, if a customer requests five drivers, then they will get five drivers."
Supported by its dedicated team, and generations of trucking experience, the future of Great Plains Transport certainly looks bright. "We expect to grow by about 50 percent throughout 2022, and we are planning on adding 100 trucks this year," Mike announces.
He hopes to use this success in order to build a better future by working more closely with the renewable food market: "I think it's important that we recognize the move toward sustainable agriculture. People want to know where their produce is coming from, and they want to know that the actual process is environmentally friendly. Transportation is a big part of that, and asa certified cold carrier, we are in a position to help."
As it continues to expand, Great Plains Transport is on a trajectory to double in size and open a new location over the next three years. The company will also continue to promote better job security, and improved working conditions, within the freight and haulage sector.
"We are a very direct, very simple company that is fighting a demon in the industry," says Mike. "I like to think ofGreat Plains as a company that pays it forward. I will pay my drivers a salary before they even drive a mile. That definitely isn't the industry standard right now, but it should be. The transport industry undervalues its employees, and our payment structure here at Great Plains is changing that. Salaried pay and the four core values: that is our magic sauce," he concludes.
Great Plains Transport
https://greatplainstransport.com/ about
Services: Trucking, refrigerated freight and cargo services