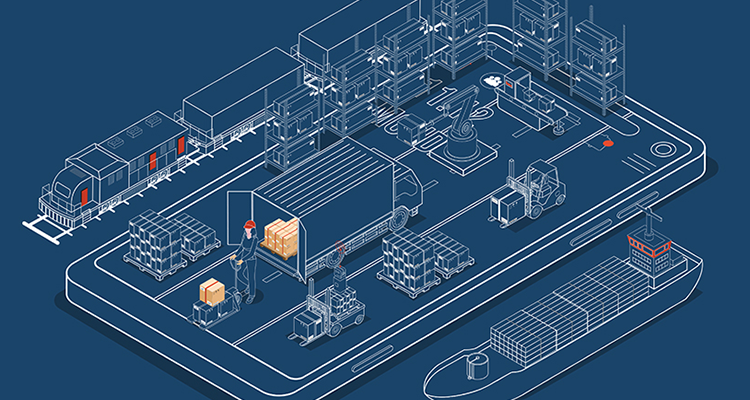 How a shared data reality can elevate collaboration across the supply chain. By Pelle Sommansson 
The maritime industry plays a key role in the global supply chain and in powering the global economy. Estimates from the International Chamber of Shipping show that around 11 billion tons of goods are transported by ships each year, with shipping responsible for carrying 90 percent of world trade. Collaboration is key across the supply chain, to ensure that delays in deliveries are minimized. 
This has typically been harder for the maritime industry due to its delayed digital transformation. However, the last few years have seen the sector accelerate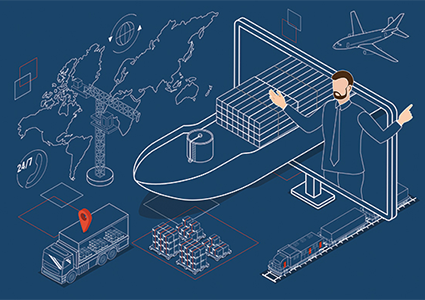 digitalization, as new technologies have emerged that enable ship owners, operators and charterers to harness the benefits of the data they have within their organizations. This data can be used to enhance decision making, as the insights can be used to carry out more sustainable, more efficient, more profitable, and more transparent voyages. 
Decarbonization action is needed 
More sustainable operations across the global supply chain are a key objective for all stakeholders. In shipping in particular, regulatory pressure is mounting. There has been a series of action from the International Maritime Organization following its Initial Greenhouse Gas reduction strategy set out in 2018, including the Energy Efficiency Existing Ship Index and Carbon Intensity Indicator regulations implemented in January 2023. Similarly, shipping is set to be added to the EU's Emissions Trading System (ETS) in 2024, meaning there is a real urgency for shipping to make an impact on decarbonization in the immediate term. 
This is also echoed throughout the supply chain, as transport providers such as the aviation industry also fall under the EU ETS and must all work together to combat emissions in line with the Paris Agreement. While shipping is accountable for around 940 million tonnes of CO2 annually, this makes up around 2.5 percent of the world's total CO2 emissions. In contrast, the wider transport sector accounted for 7.2GT of emissions, or roughly 21 percent of the global total. 
Decarbonization will require the right skills and ways of thinking for today's environment, as well as solutions that also enable organizations to remain profitable while navigating this green transformation. 
Data holds the key 
Data is critical to enabling more sustainable decision-making. This is because data is impartial and can provide insights that enable stakeholders to balance a growing number of multi-faceted strategic aims, rapidly evolving conditions and often conflicting priorities. Data insights can provide a pathway to ensuring differing goals can be transparently and measurably, providing an anchor for sensible business practices that benefit both profit and planet. 
In shipping, data insights are increasingly being used to identify areas of the business where there is potential for improvement and enhanced efficiency within operational processes. No company is perfect, and there is always room for change. Understanding where there is opportunity to improve operations can help drive efficiencies and reduce fuel consumption, cost and emissions.  
Connected, data-driven solutions can also help to create a shared reality between stakeholders across the supply chain, connecting ship to shore by providing visibility and access to the same data points. With one source of data truth, owners, charterers, bunker providers and the wider maritime value chain can align on short-term vessel activities to reduce delays and port congestion, or wider goals like decarbonization.  
Enabling enhanced collaboration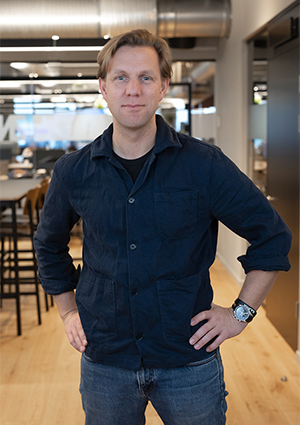 To create this shared reality, industry data must be high-quality, validated, and standardized. Overcoming these barriers is essential to allow the seamless flow of data and information, both within and outside of an organization and ensure the right actions are being taken. In shipping, for example, data is still largely siloed, with a lack of common data standards and practices. As the sector's digital transformation accelerates, solutions that can break down these silos and consolidate processes across the maritime value chain into one source of intelligence will be critical. 
The transport industry faces a huge challenge on the road to decarbonization, and collaboration will be critical to reducing emissions across all sectors. Decision-makers should look to learn from successes in other sectors, such as the ability to use data to drive operational efficiency in shipping. Creating a shared reality will be important to enable stakeholders from across the global supply chain to work from the same context, and partner to create greener, more efficient, and profitable operations.  
While decarbonization can feel like an insurmountable challenge, the good news is that industry leaders in the global trade ecosystem do not need to navigate the road to net zero alone. The maturity of today's technology and availability of data can help elevate collaboration and connect stakeholders from across the supply chain, aligning them around commercial and environmental goals. 
For a list of the sources used in this article, please contact the editor.  
Pelle Sommansson is Chief Product & AI Officer at ZeroNorth. Recognizing the challenges posed by climate change, technology company ZeroNorth was founded to accelerate the transition to greener global trade. By blending cutting-edge data-driven technology with human expertise, the ZeroNorth platform provides a range of software solutions that are helping the global shipping industry cut emissions and reduce its impact on the climate, whilst improving commercial performance.
https://zeronorth.com