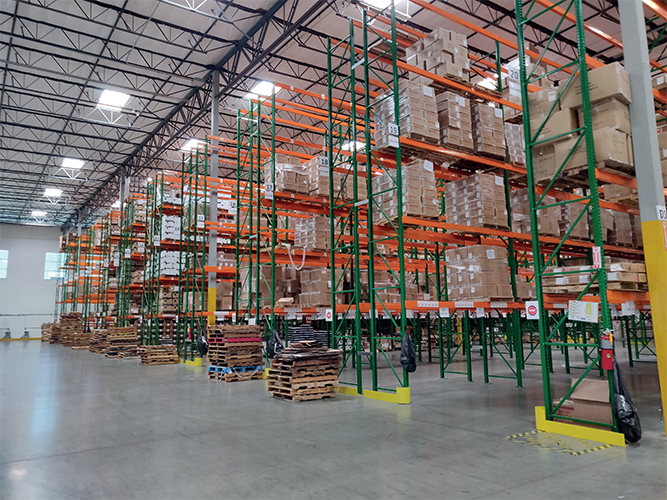 Making it snappy
Offering fast deliveries to homes and businesses across the 50 US states, third-party logistics provider, Need It Now Delivers prides itself on its ability to handle the complex domestic supply chain, with an emphasis on final mile-delivery and omni-channel logistics
According to Eric Mautner, CEO of Need It Now Delivers (Need It Now), it was Barry Wolf who founded this successful logistics service business. "It was a $1.8 million New York City courier company when I joined, and Barry and I built it steadily through acquisitions and organic growth. I became President and CEO quite early on," Eric begins. "Barry still runs the company's operations in the entire New York metro area and is integral to the company's success.
"We made numerous acquisitions, which were fairly small in the earlier years, but they allowed us to grow to multiple offices by 2010. The real change that was instrumental in our transformation, took place in 2014, when I decided to scale up and grow at a faster pace. We began to take advantage of the changes happening in ecommerce, and adapted quickly with the ways in which the industry was growing. This enabled us to expand our own capabilities to accommodate increasing customer demands," he shares with us.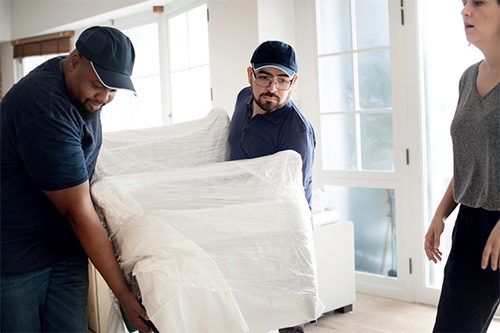 Today, Need It Now's range of services is wide and varied, in order to stay ahead of the curve. To build the operation to the business' current level, Eric discusses how the company has had to explore multiple avenues, and enlarge and enhance the company's offering, to put forward its best practices. "As a company, we evolve very quickly," he says. "We are the only company in the country that I know of, that handles final mile and omni-channel logistics. We also manage the entire domestic supply chain, with Need It Now handling various parts of the supply chain for the same customer.
"Fifty-seven percent of our sales is generated in the Final Mile space," he continues. "Forty-three percent of sales are derived from Omni-Channel Logistics. Our ability to cross-sell our services is what makes us unique. For instance, we continue to develop what we call 'metro parcel delivery', which includes delivery of smaller freight (less than 100 lbs) to the home, competing with the likes FedEx and UPS. Further regarding DTC delivery, at the moment, we do over 15,000 non-peak, pick-and-pack shipments a day to the homes, and direct to the consumer. We also specialize in many Omni-Channel services like deconsolidation, and consolidation, where freight comes into our buildings early in the supply chain. We touch the freight first, and we can then send it to its requested destination with the help of our transportation department.
"Finally, in the Final Mile space, we handle products for many different sectors through our 'white glove' home delivery. These can be appliances, home furniture, outdoor and patio furniture. We also handle Final Mile delivery of building and construction materials, medical and pharma, automotive; whatever the freight or item – we'll get it to where it needs to be," Eric emphasizes.
We then move on to the topic of new launches, to which Eric shares, that this falls in line with the company's long-term vision: to continually evolve. "We have become a very large company. As we continue to evolve, we are offering more services for the same customers. For example, with one customer, we might begin our journey with them, in deconsolidation. However, that might expand to DTC/ecommerce, line-haul, store delivery, then final mile and so on. This means, that as our customers continue to increase their operational capacity, and look for supply chain efficiencies, Need It Now pivots its services to support the growth of its clients."
As Eric alluded to earlier, Need It Now services its customers from over 325 different locations across the US, with well over 50 of its own buildings dedicated to warehousing and multiple logistics services. "To have that level of operation is what has allowed us to continue to grow, and we are always looking to open new buildings or operations, in new geographies too," he says. Within those locations, the business utilizes a variety of different technologies to ensure its services run as smoothly as possible. "We are always looking to drive efficiencies, whether through robotics in one of our direct-to-consumer buildings, or sort machines, with the intent to drive down costs, to the benefit of our customers.
"An illustration of how we handle multiple parts of the supply chain for a single customer is the very successful consolidation program we launched in 2021 for a very large and reputable retailer," Eric indicates. "Now, we do their 'metro parcel' deliveries to the home in about eight large US cities. Another example is: we have a large retail customer, where we provide deconsolidation and consolidation and store delivery logistics services; and now we do a same-day BOPUS (buy online and pickup at store) program for them in over eight US cities. Those are just two examples where we have taken successful relationships and strengthened them: one that started out as a new logo, before we expanded the relationship; the other, was an existing long-term customer, and we expanded services with them as well."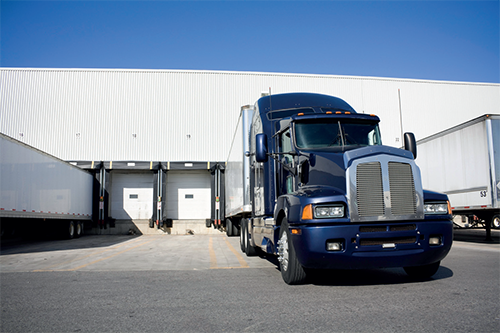 It comes as no surprise that to keep an operation of this size going, the business depends on a team of motivated and dedicated individuals to maintain the speed at which the company runs. "We are successful because of the people who work with us. Creating the right culture is one of the most important things any leader must do, and as the CEO, I have spent all my time motivating, pushing and ensuring that we operate and run a fair, rewarding and respectful business. I believe it is incredibly important that I do a good job here, and continue to reward the Need It Now team accordingly, so they feel like valued entrepreneurs," he says.
Continuing along the topic of entrepreneurship, Eric highlights two aspects that form the backbone of the business' company culture. "We believe in the entrepreneurial spirit of the company, and striving for milestone accomplishments. We talk about creating a plan, having initiative and achieving the goal, no matter what the size; it may be for a client's growth, or it may be for an employee's career development.
An entrepreneur is somebody who usually invests money in a dream, and then builds something from it, and that is the culture we foster here, because we want the folks who work for the company to push themselves," he notes.
This isn't to say that the company and its team haven't experienced their fair share of challenges in reaching for these goals, particularly over the last two years when Covid-19 hit the service delivery industry hard. "We work with a large amount of retail clients, and of course, during 2020, retail was knocked quite badly. As a result, we felt the struggles that impacted the stores, general business, the airports and especially the docks, which caused a great deal of congestion. Not only did that affect our efficiency and costs, but the entire consequence of the pandemic was very unexpected. When business started to operate again, and all of a sudden, the throttle opened, there was a bottle-neck, and that cost us dearly in costs and efficiencies.
"Fortunately, we were able to grow anyway by bringing on new customers and expanding our scope of work, so that by very early 2021, we were back on our feet and thriving once again. We were able to open new buildings, bring on new customers, and that allowed us to really bounce back very quickly. Our business saw an increase in our customer capacity, and the scope of our work so that by the time the middle of 2021 came around, we were a much stronger and more versatile company, and we performed very well and successfully during the 2021 year," Eric highlights.
Now, looking ahead, Eric is excited about the potential of Need It Now's growth. He predicts that the business will continue to succeed in the years to come through commitment to excellent service and a strategy to remain a leading name in the delivery industry. "2022 has started very strong, and we have budgeted for healthy expectations. We have every reason to believe that we will meet our budget, possibly even exceed it, so we are very enthusiastic about the year ahead.
"I feel that the lessons of Covid-19 will also serve us well regarding how we pivot in the years to come. It was a pandemic that no one expected, nor were we ready for, so the way we handled it has really created a better company; we have learnt to be more efficient and agile as a result of being forced to maneuver. Overall, I believe it has taught us to become a better company in many ways, which is very evident in the fantastic year that was 2021 and the great start to 2022."
Eric expresses how his team is extremely enthusiastic and optimistic about what the budget looks like for the next five years. He is confident that the plan will allow the business to push its boundaries and grow from strength-to-strength. "That is because we continue to evolve by adding new customers, cross-selling and increasing services to existing clients. Above that, we also continue to purchase companies that strategically or geographically meet our needs as well. We are a robust 'build and buy' company, and are always looking for accretive acquisitions.
"I anticipate that the next five years will be incredibly fruitful for us. We will pass $1 billion by the end of 2024 and we will pass $1.6 billion by 2027. This will be achieved through a combination of organic growth and acquisitions; we've done that in the past and we can exceed these goals. We continue to operate at an exceptional pace and we feel we can exceed these goals that we have set, including the milestones for 2024 and 2027.
"Beyond that, we look forward to a very strong five-year plan; and we've broken it down to a year-by-year plan, and we are very excited to see where the next few chapters in our journey take us," he concludes.
Need It Now Delivers
www.nindelivers.com
Services: Third-party logistics and delivery