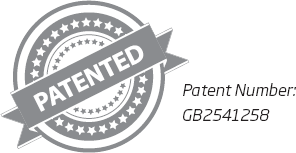 Rail is currently facing two key challenges: increasing the number of passengers and meeting the Government's target of net zero emissions by 2050. Improvements in both reliability and sustainability are needed to address these, and electric trains could be the solution.
The recently released Transport Decarbonisation Plan has led to an increase in investment in alternatives to diesel trains. As well as helping to reduce carbon emissions, these green alternatives are providing a number of additional benefits, including quicker acceleration, weight reduction and reduced track wear.
Traditionally, electrification was seen as the solution to decarbonization. However, it is a complex and costly process, and the expense and interruptions are not considered justifiable for certain lines, for example in rural areas. Therefore, in the short term, lower cost alternative solutions are required if the rail network is to achieve decarbonization.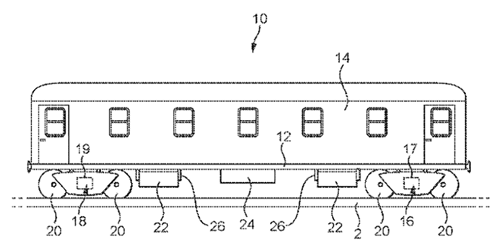 Vivarail, which was originally founded to address the shortage of multiple units, has been granted UK patent GB2541258 for a solution to this problem. The patented technology is an electric rail carriage with interchangeable power modules, such as batteries or generator packs, that is suitable for use on the main line. These interchangeable power modules are mounted to the chassis using a modular underframe arrangement. The carriage also includes a pantograph mount, allowing it to be powered by an electrified overhead line.
In case of a fault, the power modules can be exchanged quickly, without having to overhaul the entire train carriage, thereby reducing maintenance costs. Multiple power modules can also significantly improve reliability, as a faulty module can be replaced trackside, without the need to return to a station for maintenance.
Vivarail has already used its patented technology on a commercial project. In 2015, Vivarail purchased 266 retired London Underground D78 Stock carriages, with the aim of converting them to multiple units called 'D-Trains' that would be suitable for use on the main line network. The first order of D-Trains came from West Midlands Trains, who procured three two-car Class 230 diesel electric multiple units for use on the Marston Vale line.
Significant modifications to both the main body and the interior were necessary to ensure the D78 Stock carriages met both main line requirements and consumer expectations. Conversions included stripping back and strengthening the shell, rewiring, and modifying the chassis underframe to accommodate the interchangeable power modules. Interior modifications included new passenger information systems and seating, as well as the installation of flat flooring and new doors.
Alongside the maintenance benefits provided by the D-Trains, there are also significant cost savings. In fact, the purchase price of a converted D-Train is approximately two-thirds of the cost of a new build train. Additionally, rebuilding redundant trains represents a green manufacturing solution.
With patent protection secured, Vivarail benefits from an exclusive right to bring its invention to market and, potentially, license it to third parties. This period of exclusivity extends for up to 20 years, preventing competitors from copying the invention during this time.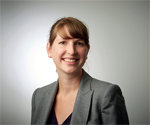 Nicola Anderson is an associate and patent attorney in the Advanced Engineering Group at European intellectual property firm, Withers & Rogers LLP. Withers & Rogers LLP provides expert advice on the protection and enforcement of IP rights particularly for inventions, designs and trademarks.
www.withersrogers.com