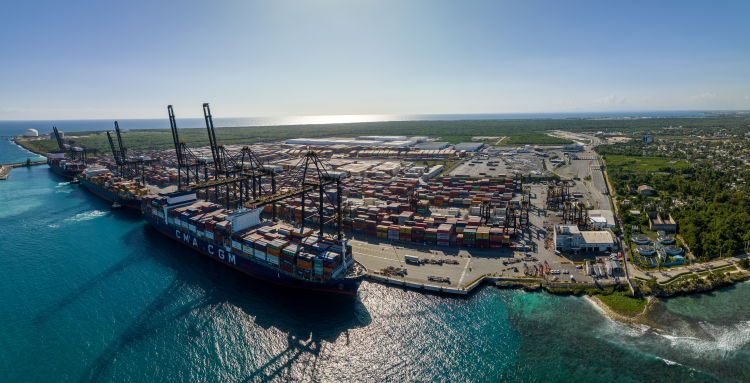 P&O Maritime Logistics secures a towage contract in the Dominican Republic 
The towage contract in the Dominican Republic is set to accelerate growth in the Americas for P&O Maritime Logistics
Leading maritime services provider, P&O Maritime Logistics (P&O), has secured an exclusive towage contract in the Dominican Republic. The contract with DP World will increase the volume and size of vessels calling at the Port of Caucedo.  
The new contract is part of P&O's growth strategy in the Americas. Located near the capital Santo Domingo, the Port of Caucedo is an important bridge between the Americas and the Caribbean. DP World has made major investments in the port, such as expanding the main berth and developing its logistics ecosystem.  
Set to begin in December 2023, the contract will see P&O deploy three tugs to support operations at Caucedo. The port currently has capacity to handle up to 2.5 million twenty-foot equivalent units (TEUs).
Equipped with market-leading capabilities, the tugs boast the ability to respond to oil spills and fires. They will facilitate higher frequency and enable the port to handle larger vessels. 
"We are delighted to have secured this new contract in Caucedo," said Martin Helweg, CEO of P&O Maritime Logistics. "This milestone further signifies the region's importance to us. By supporting an increase in both the volume and size of vessels calling at the port, we can make a positive contribution to the country's economy.
"Beyond the business opportunity, it is equally important to make a positive impact on the communities we operate in. We hope to not only create jobs for the country's seafarers, but to provide ongoing training and career development opportunities for every employee."
Morten Johansen, CEO of World Dominicana, said: "We are excited to welcome P&O Maritime Logistics, with its proven track record of safe and sustainable operations. The introduction of these new tugs further empowers us to expand our logistics hub and enhance connectivity.
"DP World considers the Dominican Republic a strategic location for ongoing investment and expansion. Our vision aligns seamlessly with the government's strategy to transform the nation into the preeminent logistics hub of the Americas. We are continuously fortifying our operations and bolstering competitiveness as we remain committed to delivering exceptional standards of service."