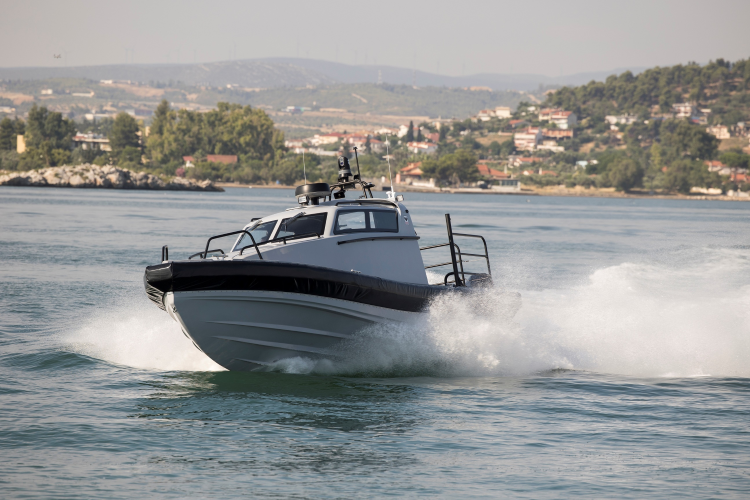 VIKING wins Hellenic Coast Guard patrol boat order 
Greece's Ministry of Shipping & Island Policy has placed a huge order for VIKING's Norsafe Lifesaving Equipment
VIKING has secured an order for 31 patrol boats and three high-speed boats to the Hellenic Coast Guard. There are three contracts with the VIKING Norsafe Lifesaving Equipment subsidiary. The contracts are part of an EU-backed Hellenic Coast Guard procurement program that was initiated four years ago. 
Specifically, two of the contracts cover 31 boats based on VIKING Norsafe's proven Munin S1200 hull form. They feature 2X inboard diesel engines, allowing service speeds of 35-to-50 knots.
Additionally, the third contract covers the supply of three high-speed 'Metis 750' RHIBS and is co-funded by the Internal Security Fund (ISF). The 7.5-meter-long, five-person boats will be loaded onboard Hellenic Coast Guard vessels to provide rapid patrol and rescue capability.  
"Given the different situations these vessels will need to handle, it is especially significant that our patrol boats are once again the preferred choice for Hellenic seaborne forces," said John Georgiadis, General Manager at VIKING Norsafe Life-saving Equipment HELLAS.
"We are designing a complete portfolio of boats from five-meter in length up to 60-knot interceptors," he added. "This includes in-house GRP manufacturing and assembly, placing us in a good position to have worthwhile discussions with clients."
Moreover, the contracts continue VIKING's period of extraordinary activity in Greece, supporting Hellenic seaborne forces. VIKING has an extensive frame agreement to deliver Munin S1200 boats to the Hellenic Army Special Forces. More recently, it delivered eight ambulance boats to the Hellenic Coast Guard and 11 METIS RIBs to the Hellenic Navy. 
"Securing these contracts is a huge achievement and a major endorsement of our excellent reputation," added Eirik Møllergaard, Senior Sales Manager at VIKING Life-Saving Equipment. "We continue to consolidate in Greece for the development, production, service support, and crew training of its patrol and rescue boat portfolio."