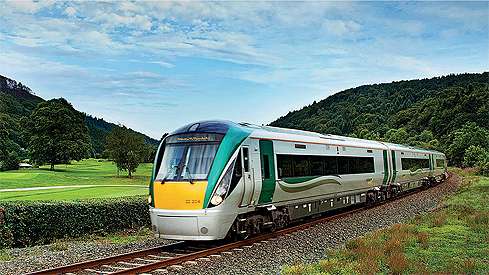 Powering forward
Rolls-Royce is to supply its very first series production MTU PowerPacks which are prepared for future use as hybrid traction units: Iarnród Éireann Irish Rail, the national railway operator of the Republic of Ireland, has ordered 41 of these MTU Hybrid-ready PowerPacks.
---
As Peter Smyth, Chief Mechanical Engineer at Iarnród Éireann Irish Rail, noted: "Reducing the exhaust emissions of our trains is a key part of our commitment to sustainability and to the strategic 'Ireland 2040' project, and with Rolls-Royce we have the right traction partner on board to help us do that."
Fitted with MTU 6H 1800 R86 engines, the PowerPacks comply with the EU Stage V emissions directives and each delivers 375 kW from the diesel engine as well as 150 kW from the electrical machine. Delivery is to commence in 2021, and the PowerPacks are to power Class 22000 trains on scheduled services from late 2022.