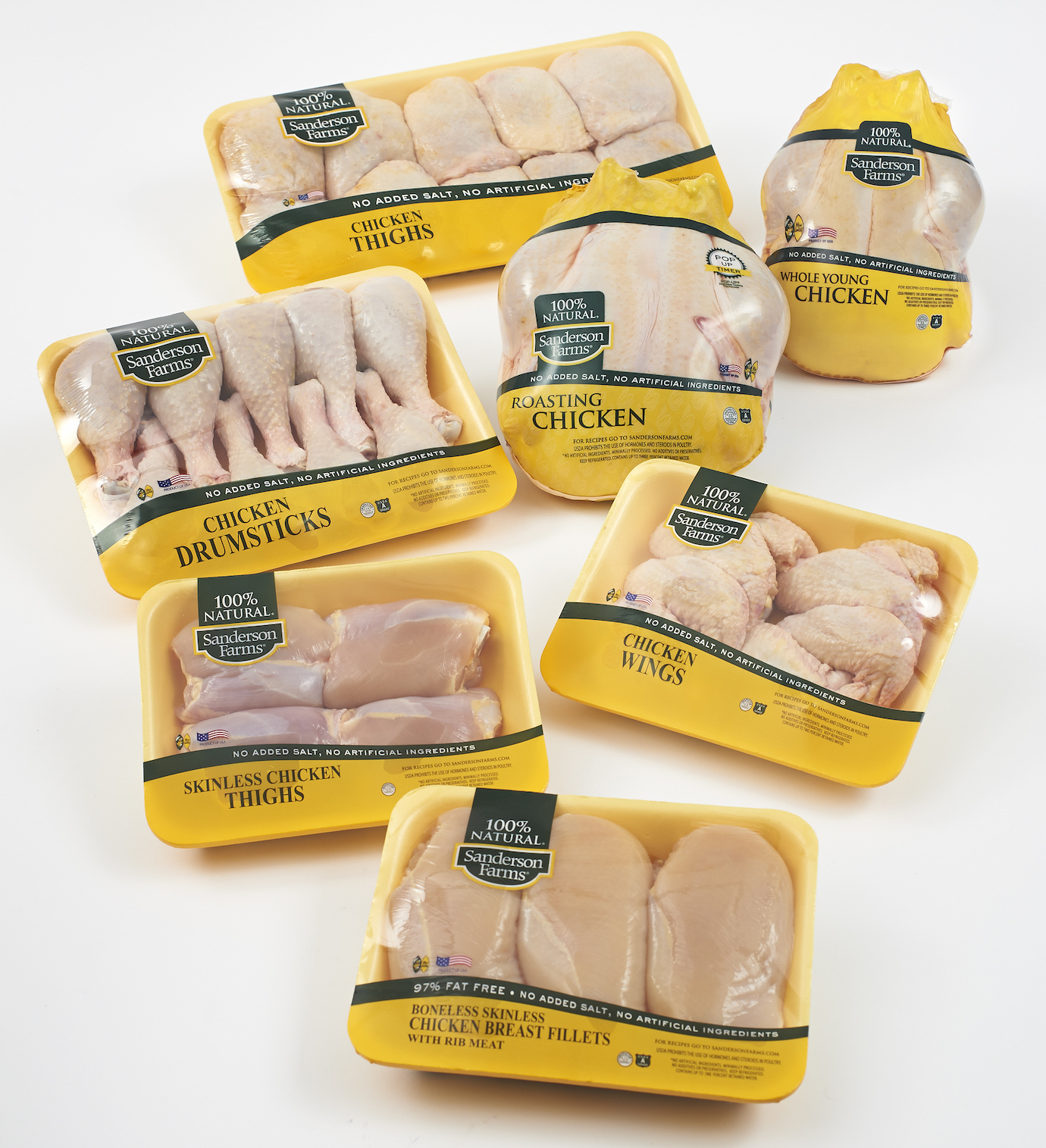 Taking a more centralized approach to logistics and focusing on what it does best is leading to improvement opportunities for Sanderson Farms.
By Eric Slack
Founded in 1947 and incorporated in 1955, Sanderson Farms is today the third-largest poultry producer in the United States. Having been a publicly-traded company since 1987, Sanderson Farms stands out by striving to be respected in its communities and industries.
Sanderson Farms is a fully integrated poultry processing company. It is engaged in the production, processing, marketing and distribution of fresh, frozen and further processed chicken. The company has 11 plants and more than 12,000 employees, working with more than 800 independent growers and processing more than 9 million chickens per week.
A new focus in recent years has been to improve its logistics operations. About a year-and-a-half ago, Earnie Seibert was brought on board to serve as global logistics leader.
"Since joining the company, we've been creating a new corporate logistics department for a company that used to have a decentralized organization," Seibert says. "In the past, individual decisions and transportation supplier relationships were all handled at a plant level. The company felt there would be optimization opportunities if we got into centralization."
New Systems
One of the first projects the company engaged in was the implementation of a new transportation management system (TMS). This was an urgent implementation, as the company had purchased the system and needed to get out into the field so it could gather strong data and send out its first companywide RFP at the end of last year.
"Installing the TMS across our network provides us with a central repository of information on rates, tender acceptances, services and everything else that goes along with transportation management," Seibert says. "For example, we were able to break items out by different measures such as line haul and surcharges so we could see how we were performing against certain KPIs and measure carrier compliance and acceptance."
Obviously, this was a big project that had change management and continuous improvement written all over it. During this period of change, Sanderson Farms has seen its transportation network go from more than 60 percent broker supported to a little more than 21 percent broker supported. This is all due to the company's ability to get its RFP out last year and enter new partnerships.
"At the plant level, we often had relationships with local providers, but last year we worked with bigger asset-based carriers that had trouble doing business with us in the past because of the lack of centralized carrier contracts and our decentralized nature," Seibert says. "We were able to talk to them about how we were changing things, looking at driver and capacity challenges. Our business operates at essentially the same levels 52 weeks a year. We ship fairly consistently to many of the same destinations, and we are in a poultry processing environment that has critical shelf life and shipping times to deal with. Getting to a place where we can improve carrier reliability and build partnerships is critical."
Know Thyself
Another focus for Sanderson Farms has been to move away from an outbound private fleet environment and to outsource its fleet operations. Sanderson Farms recognizes that its core competency is the processing of poultry and selling and marketing those products to the world.
"We looked at our trucking capabilities, and we would've needed major investments in people and equipment to improve," Seibert says. "Instead, we have chosen to look at what we do best and outsource the transportation expertise. There are driver shortages, extensive equipment needs, maintenance requirement and many regulations. Overseeing all of that takes a lot of time and compliance. We felt it would be better to focus on what we do best and work with the experts in transportation."
Over the last year-and-a-half, implementing the TMS and engaging in many ongoing improvement initiatives has been the main focus for Sanderson Farms. At first, the company was content to get its new process in place and gather data, but now it must refine its practices based on what it has learned.
The company knows it must continue to work on carrier relationships and oversight, looking for competitive market rates and ensuring compliance with its expectations. It must ensure adequate capacity and commit to partnerships that provide good rates and terms for both sides. It must also prepare for growth, as its 11-facility footprint is going to grow with the addition of another facility in 2017.
"We are looking for more organic growth, so we must refine what we do," Seibert says. "We must provide the best solutions to our plants and get competitive rates so we can provide superior service to our customers."
The world of transportation and logistics is in a transformative period. New technological requirements and the ongoing driver shortage will continue to put pressure on everyone involved with the movement of goods and services. Sanderson Farms wants to be a shipper of choice so carriers and customers will look forward to working with the company because it will continue to be able to meet its promises and get products safely to market in a timely manner.
"I've spent many years working on the provider side of this business, and the success of our transformation stems from the fact that our leadership knows we have areas where we can improve," Seibert says. "Leadership of the organization through this change period has been a big contributor to the success of our initiatives. Many companies have trouble admitting where they have areas they can improve, and it says a lot about our company that we are willing to take the steps needed to get better at what we do."
www.sandersonfarms.com
Annual revenue: $2.77 billion annual sales
Headquarters: Laurel, Miss.
Employees: 12,000+
Specialty: Poultry production