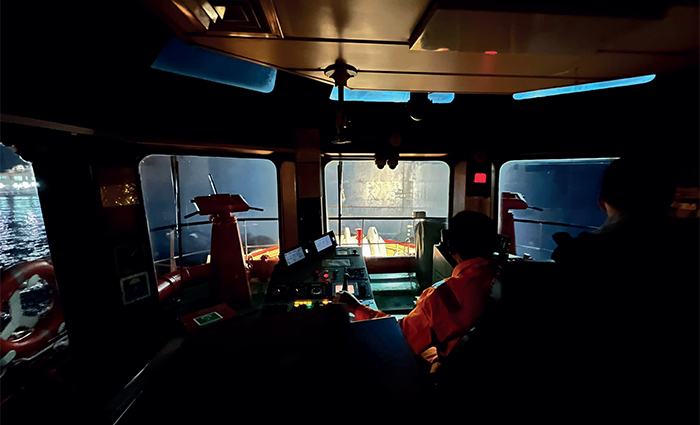 Smart, green ports will be ready to grasp the future. By Grant Ingram
Smart ports are vital enablers for decarbonization across supply chains, and they will be the ones best placed to benefit from the new business opportunities that are emerging in the growing green economy.
In the decarbonization debate, most of the focus has so far been on shipowners, who face the formidable task of meeting challenging decarbonization targets without having all the answers about the low and zero-carbon fuels that will power their vessels in the future, and the infrastructure and supply chains that will make them available at scale.
An often overlooked aspect in this debate is the port side, which is essential to cut emissions in the critical first and last mile of a ship's journey – and which is facing an equally challenging decarbonization landscape. In this transition, ports that don't embrace digitalization risk being left behind as new competitive forces emerge.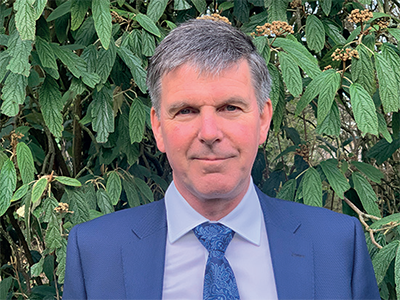 Moving forward, ports will increasingly compete on their ability to support zero-emission supply chains. Major announcements were made at COP27 about the development of green shipping corridors to facilitate the uptake of net-zero carbon bunker fuels. The United States and United Kingdom, for example, announced support for the establishment of green shipping corridors between the two countries, and the Northwest Seaport Alliance in the US also announced a partnership with the Busan Port Authority. These corridors provide an early glimpse into the cleaner supply chains of the future, but to become a reality, these projects will rely on smart, green ports that can put the right measures in place to reduce their own greenhouse gas emissions, and help visiting ships minimize theirs.
Internal efficiency
For ports, achieving sustainability poses challenges that are as multi-faceted as they are far reaching. Ports are complex ecosystems with numerous moving pieces such as pilots, tugs, trucks and service boats dispatched to ships as they arrive or depart. Optimizing these processes can make a significant difference on a port's own emissions, and the starting point to achieving this is digitalization. Data-driven solutions can eliminate operational inefficiencies, removing unnecessary journeys and reducing the overall distance travelled, thereby slashing fuel consumption and emissions. Furthermore, by ensuring that everything is in the right place, at the right time to welcome ships when they arrive, digital solutions also help visiting ships spend less time idling, curbing their own emissions.
For example, the implementation of Innovez One's marineM AI-powered scheduling system at the Indonesian port of Tanjung Priok, the 22nd busiest port in the world, reduced the overall distance travelled during tug and pilot operations by 20 percent. It continues to save the port $155,000 in fuel costs annually. Not only has the port seen tangible benefits in reduced congestion, but the system has also had a payback time of just six months. It also helped slash waiting times from visiting ships from an average of 2.4 hours to 30.6 minutes, slashing emissions further while also boosting port performance.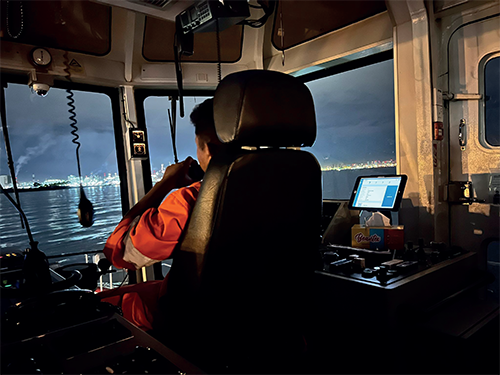 Ready for the future
Early movers on digitalization and decarbonization will be rewarded with significant business opportunities. Forward-thinking ports can push ahead of the competition and embed themselves into the new supply chains that are emerging for fuels such as ammonia and hydrogen, and for the transport of carbon dioxide as part of carbon capture and storage value chains.
The offshore wind market is another opportunity for advanced ports to grasp. The industry is booming in the United States, the United Kingdom and elsewhere, and there is a potentially big market for ports near offshore wind farms to serve as logistics hubs for the industry and to provide renewable shore power to service vessels. For example, offshore wind energy is expected to play a huge role in Australia's energy transition. There are over 50GW of projects already planned, but port infrastructure and supply chains will need to be developed.
To seize these opportunities, digitalization will be an essential starting point. Granular data on operations will provide the vital insights that these ports need to make the best possible decisions on critical investments in new infrastructure or the technology that will be needed to compete in an increasingly decarbonized world. This will enable these ports to stay ahead of the curve, as shipping's energy transition brings new roles for ports as hubs for the production and supply of clean energy.
For a list of the sources used in this article, please contact the editor
Grant Ingram is CEO for the UK and Europe, at Innovez One, one of the world's leading providers of port management software for the world's busiest ports and towage operators. Through its proprietary software platform, marineM, it uses digital technology and AI models to optimize and solve complex port and pilotage challenges, delivering efficiencies that save significant costs and time, and make port operations more sustainable.