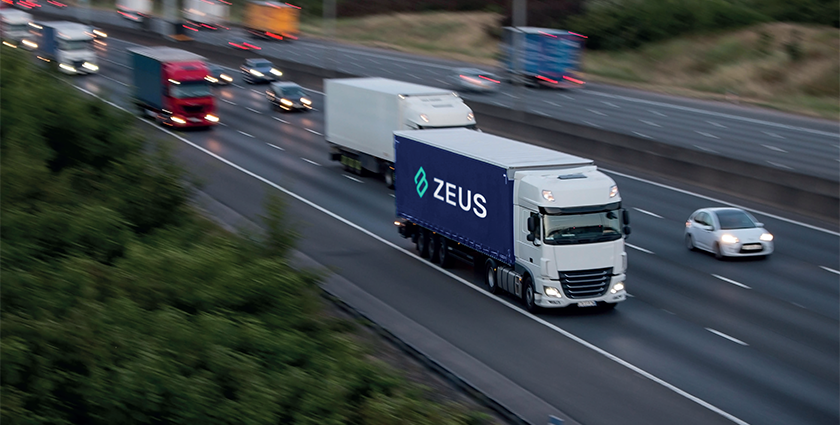 Never has there been a better time for the logistics sector to accelerate its drive to sustainability. With the cost to fuel a lorry now more than £25,000 a year, the fuel crisis is pushing many small and medium-sized haulage firms to the brink. The knock-on effect will be the continued rise in price of goods as supply chain actors are forced to respond to ever-more expensive transport costs.
The haulage sector in particular stands out for its vulnerability. About 70 percent of the sector comprises small owner-operator fleets with fewer than ten trucks. Many of these businesses were already struggling to recover in the aftermath of Brexit and the recent pandemic. In a May survey of 73 haulage firms, asked what problem was restricting their growth: 50 percent said finding good drivers, 43 percent stated finding new contracts, and 27 percent said cost of running their fleet.
The UK cannot afford to lose these businesses. Our supply chain depends on them, our economy depends on them, because in a consumer-driven economy, we need access to goods in order to drive growth. If these owner-operator and medium sized fleets disappear, our economy is in real trouble.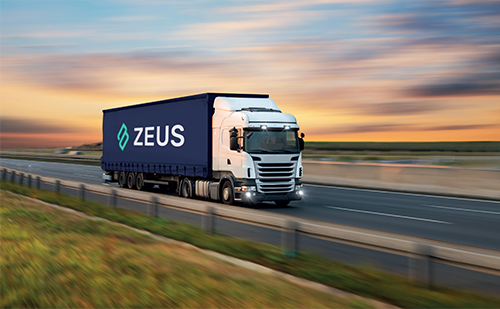 However, there may be a way to turn this crisis into a best-case scenario. Today's prices mean that – for now at least – it's cheaper to charge an electric HGV than it is to fuel a diesel one. High charging costs previously made this an unattractive proposition, but today we have the chance to truly pioneer a national switch to zero-emission goods vehicles. The government has committed to a switch from 2035 anyway, but there's no reason we can't accelerate those plans. The case for moving to greener goods vehicles is much more compelling.
One of the issues we have is that much of the infrastructure required for a viable electric HGV network does not yet exist. A report commissioned by the Competition and Markets Authority revealed that there were only 1,000 public electric vehicle charge points outside of London in April 2021. That figure is even smaller for charging points specially designed for electric HGVs. These figures are growing, but it needs national coordination by the government. The second issue is that the cost of electric vehicles is still almost twice the cost of a diesel HGV. More support is needed to help smaller firms upgrade their fleets.
Today's fuel crisis could be the perfect impetus to drive forward tomorrow's investment in the future of transport. We need the government to recognize this opportunity and move to implement the EV Recharging Infrastructure Fund as quickly as possible: this £690 million fund is designed for a national grid of electric charging stations. At Zeus, we see that the key distribution hubs in the Midlands and North are Manchester, Birmingham and Newcastle. An e-HGV can do 150 miles on one charge, so we need to plot out charge points accordingly, based on key ports and factory areas.
We have the opportunity here for the UK to capitalize on the fuel crisis by building resilience into our supply chain. But for us to move to the next stage, we need the government to step up to the plate. Short-term incentives will help support hauliers, but we also need to be looking further ahead. This means fast-tracking the roll out of the Local Electric Vehicle Infrastructure Fund from the Office for Zero Emission Vehicles, which will help unlock the resources needed to make much of this possible.
It is worth noting that going electric is not only more sustainable in the environmental sense of the word. It is also a better economic decision for Britainin the long term, as electricity generation can more easily be produced without imports. In time, we could switch to completely national electricity generators, truly delivering a sustainable economy that is also a sustainable and sound environmental strategy.
The fact is, if we want our economy to grow, we need to ensure that the flow of goods, raw materials and produce throughout the UK can be kept in motion, and transforming to a zero emission network is the most resilient option.
Clemente Theotokis is Chief Executive Officer at Zeus Labs, a tech start-up simplifying the haulage industry and driving the sustainable freight agenda. Founded by Jai Kanwar and Clemente Theotokis in 2019, Zeus Labs enables shippers and hauliers to unlock new advantages, streamline the delivery process, cut down on unnecessary administration, reduce unused freight capacity, and increase the productivity of supply chains across the UK.
www.zeuslabs.com