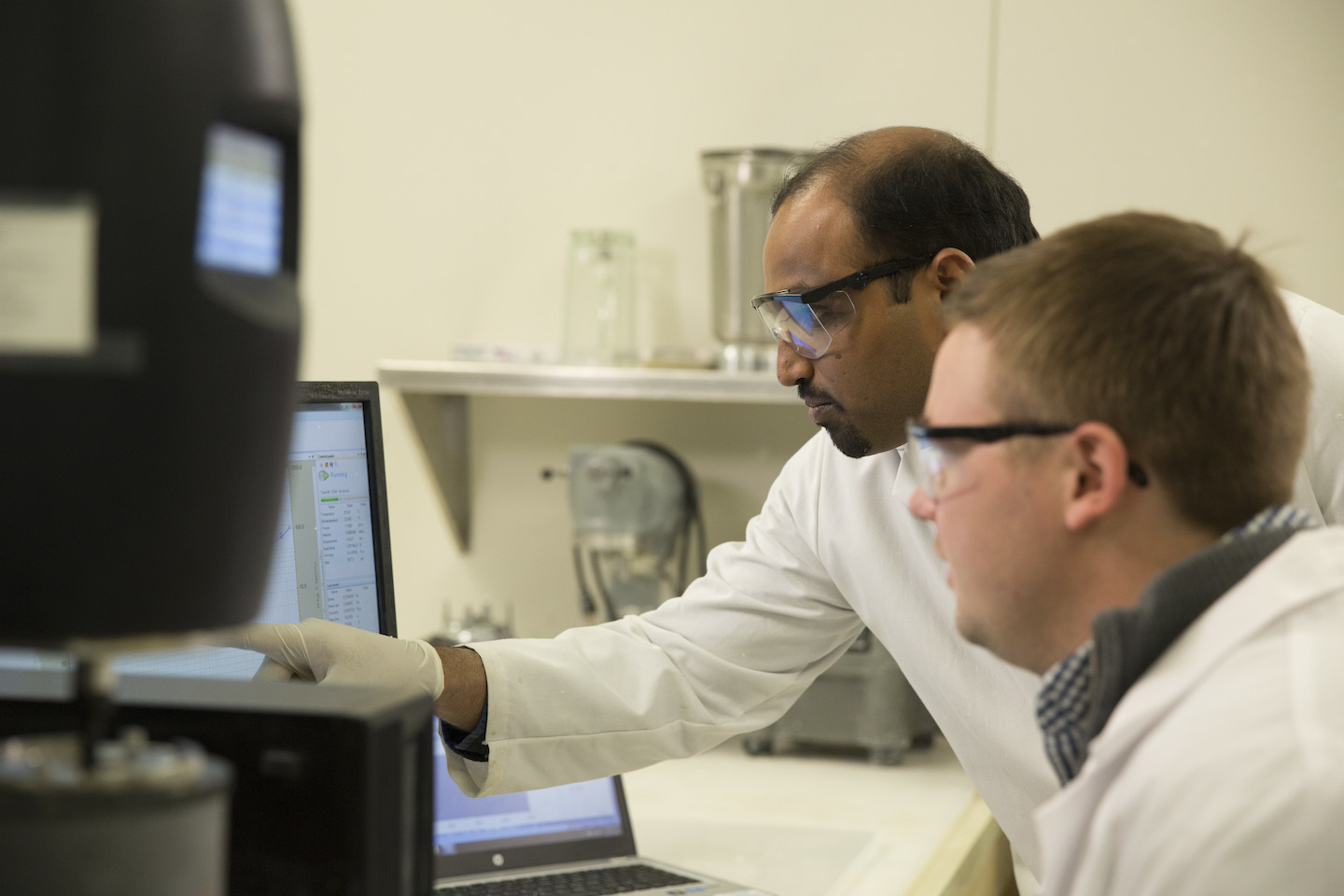 Chicago-based USG has been a leader in manufacturing and transporting innovative building materials for more than 110 years.
By Stephanie Crets
Since its inception more than 110 years ago, USG Corporation has manufactured building materials for commercial, residential and repair and remodel projects across the United States. It manufactures wallboard – the well-known Sheetrock® brand – along with ceilings, flooring, exteriors, cement backer boards and roofing systems in its 75 manufacturing and warehousing facilities. The products are stocked and sold to customers directly and through distribution and retail locations across North America such as L&W Supply and The Home Depot.
"We're an industry-leading innovator," says Christopher Meyers, senior global transportation manager. "In fact, we've led building product innovation for 100-plus years. From our invention of traditional drywall to our recent Sheetrock® brand UltraLight product line, we're always looking to invent new products and improve sustainability to provide what our customers really want."
Innovative products may be USG's bread and butter, but none of them would get to the customer without the efficiency of the company's transportation department. USG utilizes every transportation mode to get product – whether raw materials or finished building materials – from vendors to warehouses to distribution centers and, finally, to the customer. Domestically, these modes include full truckload, flatbed, van and heated van, intermodal, barging, bulk PD tankers and end dumps, and railcars – including manifest and unit train service – as well as a fleet of private cars.
USG also ships internationally via export containers to its 50/50 joint venture business in the Middle East, Asia and Australia called USG Boral Building Products. The business has a separate transportation and logistics teams, Meyers says, "but it's been great to see our products changing building standards across the world."
Important Partners
USG views its freight carriers as partners, especially since many have been with the company for a long period of time. It keeps carriers competitive by performing annual requests for proposal (RFP) in many of its transportation modes. Through its online RFP process, USG provides historic transportation lane data with origin and destination pairs from each facility.
"We're very upfront with any carrier," Meyers notes. "This allows us to keep incumbents honest and find any additional capacities out there at the most competitive rate without sacrificing service to our customers. We want to ensure new freight partners are committed to the lanes they won during the bid. It's a key strategy to help us identify win-win scenarios and get the capacity at a competitive rate with great service. Our RFP process is a great way to objectively procure cost-effective capacity to serve our customers.
"Years ago, supply chain, transportation, logistics and procurement were being done but it wasn't as well known as it today. Now, there's a better understanding of how we help manage costs for the company and improve customer satisfaction," Meyers explains.
Sometimes, Meyers says, carriers can make or break a customer's service experience. Drivers are the last person to see the customer, so Meyers considers them an extension of USG. Meyers' team shares USG's seven core values – safety, innovation, integrity, service, efficiency, diversity and quality – with its carrier partners and expects them to work with the same goals in mind.
Meyers believes treating them with respect is a key ingredient to a successful carrier partnership and helps them be more proactive when the inevitable problems like truck breakdowns or unforeseen delays occur. "As long as our partners are communicating with us, we can then communicate with our customer," Meyers says. "We try to instill this simple but extremely important mentality in our carriers. That's a key way to meet demand and prevent escalation and recurring issues."
In addition, Meyers says, "we want our freight to be road-ready when the carrier is at our facility. We ensure efficiencies for our carriers with loading services at many of our facilities that tarp and strap the trailers. That way the carrier can come in, drop an empty trailer and pick up a loaded trailer. We consider ourselves to be driver-friendly so they're not waiting at our plant unnecessarily waiting to be loaded."
Market Changes
USG's goal is to be the shipper of choice in its industry, but challenges in the trucking field, such as the driver shortage, can make that difficult. The company steers into these industry headwinds by taking care of the drivers it has and making USG facilities an enjoyable environment that they want to be a part of.
"When a driver comes in, we treat them with respect, ensure clean washrooms and a comfortable place to sit down and rest while paperwork is being finalized," Meyers says. "Our team knows these small things make a big difference to a driver who has been on the road away from their families.
"We also give an annual Carrier of the Year award and hold a 'carrier appreciation week,'" he continues. "We gave out hats and t-shirts and had our leadership team go out to plants and grilled hot dogs and hamburgers as a way of thanking them for all they do. It's important they know we appreciate them and how they represent USG to our customers."
Even before the driver shortages, USG had to contend with the downturn of the economy in 2007 that hit the housing market especially hard. The company adapted, creating what it calls Our Plan to Win, and set three goals: to strengthen its core operations, diversify its earnings and differentiate itself through innovation. "Since then, we've created a lean and agile organization to help us grow profitably," Meyers adds.
Future Vision
USG remains tuned into driving continuous improvement for its customers and carriers alike. Meyers says the market still isn't where it was pre-recession, but he has seen an increase in the number of shipments his team handles over the past few years. "We're controlling our costs as much as possible and focusing on serving our customers the best we can in the safest manner we can," he notes.
Meyers' team is also developing new ways to look at inbound transportation. "We're proactively looking at identifying mode conversions," he says. "For example, how do I convert the flatbed mode to rail or intermodal?"
USG recognizes that its people are what drive the business, so finding and keeping best-in-class talent is an important initiative. To find new employees, the company looks at the best schools in the industry to recruit students on their way out the door, then provides on-the-job training and ongoing education.
"We're really focused on giving employees opportunities to work in multiple areas," Meyers explains. "I've been fortunate to have multiple roles within USG's Global Supply Chain, and you'll see that throughout the company. We value diversity because it makes for a stronger corporation."
As the company moves forward, USG is focused on controlling its costs, growing its margins and investing in its top initiatives to maintain its status as an industry leader for another 100 years. From a transportation department standpoint, Meyers says he's proud that USG's carrier partners continue to support the company and go that extra mile for USG and its customers.
"I'm proud to work for a great company and lead a great team that strives for continuous improvement and to provide transportation strategies that deliver great service to our customers," he says. "It's been a great 20 years at USG, and I truly enjoy coming to work every day."
www.usg.com
Revenue: $3.8 billion (2015 sales)
Employees: 8,800
Headquarters: Chicago
Specialty: Largest U.S. manufacturer and distributor of wallboard