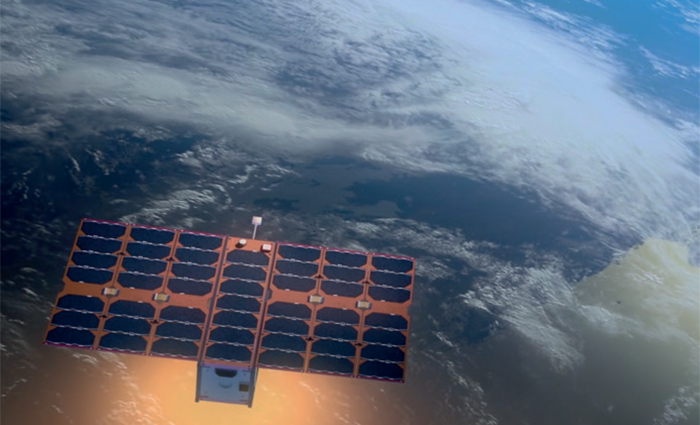 With an expected 5.2 billion connected devices by 2025, IoT is now a fundamental component of both government policy and corporate strategy
IoT comes of age
The ability to track, monitor, record and analyze through an extraordinary array of hugely innovative sensors has already transformed many organizations, including the supply chain and logistics sector. But, to date, the true power of IoT has been constrained by the limits of fixed and wireless connectivity: just 15 percent of the planet is covered by affordable, accessible IoT connection.
If supply chains are to harness the power and sophistication of IoT, connectivity has to extend around the globe. It needs to be affordable and accessible – yet the only alternative to wireless networks has been Satellite IoT at a price point that cannot be justified by the vast majority of businesses or use cases. Until now.
Laurent Vieira de Mello explains how affordable, end-to-end technology models are transforming accessibility and unleashing unprecedented innovation that will totally redefine the power, value and perception of IoT.
Driving value
The post-pandemic economy has inspired an evolution in business drivers, with both private and public sector organizations increasingly focused on delivering value – to customers, employees and the wider global stakeholder community. But how is that value measured, verified or communicated in a world demanding rapid results and immediate decision making?
Further, after two years of disruption, businesses need to be able to achieve and demonstrate true innovation in supply chains that support new efficiency paradigms and deliver tangible shareholder value. Post COP26, environmental protection has risen up the corporate agenda too. Companies must prove their sustainability strategies to avoid the risk of greenwash accusations. The continuous connection of IoT clearly has a key role to play in enabling innovation, and is proving its value.
From connected vehicles to industrial equipment tracking and environmental monitoring, increasingly sophisticated IoT sensors are already embedded within global infrastructure. Yet, with 85 percent of the world not covered by cellular technology, IoT is simply not an option for vast numbers of organizations.
Supply chain managers, for instance, are eager to embrace technologies that enable a proactive approach to cargo and fleet management. They seek track and trace solutions that enable them to monitor moving assets anywhere and anytime along their journey. They want to more effectively manage the movement of containers across the world – especially the cold chain. But, without complete, global coverage, the true power of IoT to enable fundamental change will never be realized.
Cost effective SatIoT
With the arrival of low cost Satellite IoT (SatIoT), hundreds and thousands of assets can now be deployed cost effectively around the globe – to even the most remote and inaccessible regions. This is inspiring the creation of an extraordinary array of powerful applications that will accelerate change and deliver tangible value to business, individuals and the environment.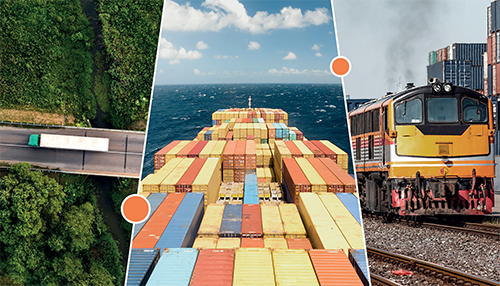 A compelling cost model, however, is just one part of the equation. While the pent up demand for SatIoT solutions is significant, this is a new market for systems integrators and one that raises a new set of challenges and opportunities. Additionally, by default, these kinds of IoT solutions are going to be deployed in remote locations – such as containers located in the middle of the ocean – which means minimizing the need for human intervention and repair, wherever possible, to safeguard the business case.
Device size, power consumption and reliability are priority concerns. Small-sized devices offering low power consumption is vital, as battery life is extended. What is the weight and cost differential offered by smaller antennas? What is the viable battery life? These are key issues to consider before embarking upon a strategic SatIoT initiative. For example, combining good quality battery technology with an intelligent approach to transmission extends the lifecycle of the IoT solution. By ensuring the device is only transmitting when the satellite is in range, rather than continuously, radically increases battery life, especially in applications that do not require constant information updates.
Innovative thinking
For integrators, access to cost effective SatIoT is already inspiring new thinking and extraordinary innovation. The ability to work seamlessly with existing cellular IoT solutions, ensuring accurate tracking and monitoring as assets transit between connections, transforms the visibility of global freight assets. In addition to improving efficiency and reducing the financial losses associated with product damage and wastage, global tracking has an even more powerful potential – it can help address the huge proportion of vaccines that are damaged, lost or stolen in transit. SatIoT can provide confidence in the integrity of the cold chain and identify areas of elevated risk, allowing protection to be prioritized in the right areas, safeguarding this vital global resource.
Bidirectional IoT also has a significant role to play. The ability to send commands back to assets, rather than just receive data, is powerful and enables an array of new use cases, including remote management of equipment. Supply chains and cargo managers can change the temperature set point of a reefer container. Bidirectional communication capability underpins this, and is essential for confirming that data transfer has been achieved through an acknowledgement mechanism.
Couple this with information seamlessly integrated with existing analytics, AI, or machine learning solutions, organizations now have the power to not only use this data to improve understanding; but immediately respond and use new insights to inform timely commands to remote assets.
Complete solution
Low-cost SatIoT is opening a new world of IoT opportunities. It is enabling transport and logistics firms to embark upon innovating thinking, and explore new use cases for IoT. It is enabling them to track and trace goods more effectively, monitor the cold chain, and make better business decisions about cargo in transit. Systems integrators, with an existing portfolio of cellular IoT solutions and customers, now also have the chance to not only extend their reach and plug the gaps in IoT connectivity, but also embrace innovation and fulfil the potential of IoT in this sector.
Laurent Vieira de Mello
www.astrocast.com
Laurent Vieira de Mello is COO at Astrocast. Astrocast SA operates the most advanced global nanosatellite IoT network, offering services in industries, such as Agriculture & Livestock, Maritime, Environment & Utilities to name a few. The Astrocast network enables companies to monitor, track, and communicate with remote assets from anywhere in the world. It relies on superior L-band spectrum through a strategic alliance with Thuraya. In partnership with Airbus, CEA/LETI and ESA, Astrocast developed Astronode S, an ultra-low power and miniaturized module compatible with inexpensive L-band patch antennas.