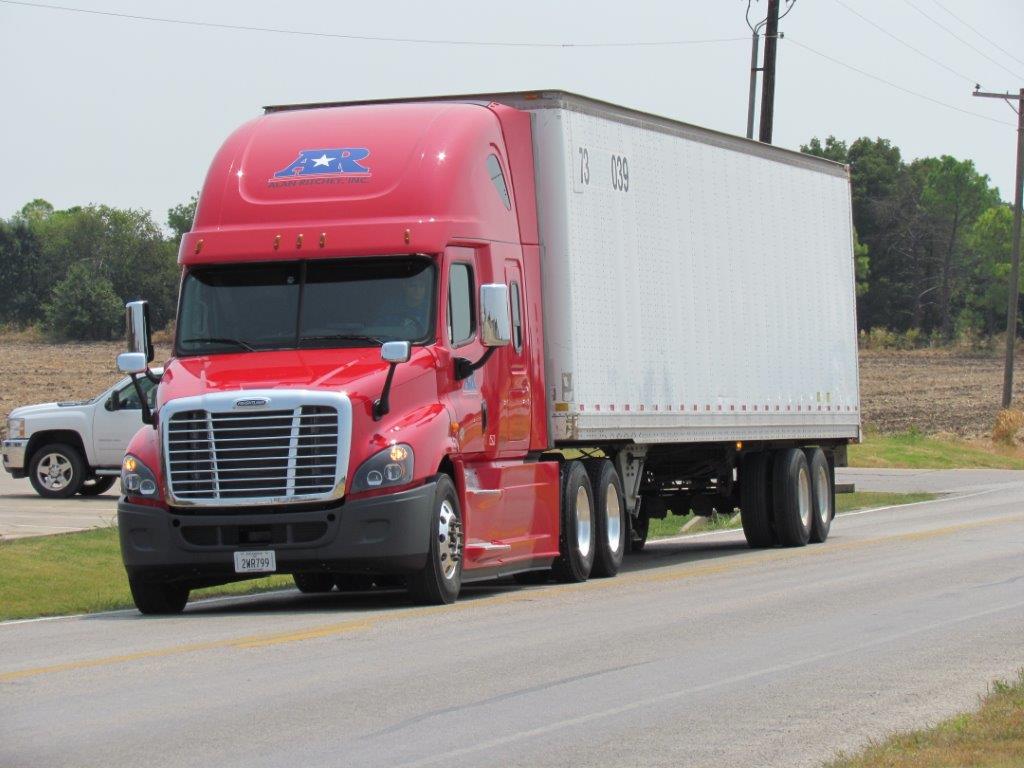 Alan Ritchey Inc.'s on-time performance has made it a strong partner for the U.S. Postal Service and others.
By Chris Petersen
The U.S. Postal Service (USPS) prides itself on delivering the mail in spite of snow, rain, heat, etc. That's an enormous commitment, and Alan Ritchey Inc. has been there for more the 50 years to help the Postal Service in the swift completion of its appointed rounds. The Texas-based transportation services company has been helping deliver the mail since 1964, and President and CEO Robby Ritchey says the company has been a strong partner of the USPS for more than five decades thanks to its on-time performance and service.
The company was founded in 1964 by Alan Ritchey and his brother, Harvey, who started with a single mail transportation route. In time, the company acquired more postal contracts and started hauling mail from Dallas to Los Angeles and San Francisco in 1972. Until that time, mail delivered over distances that far was transported typically by train. By 1986, Alan Ritchey Inc. (ARI) had expanded its transportation services to include general commodities, and in the late 1990s the company was awarded contracts to service six USPS Mail Transport Equipment Service Centers.
Today, the USPS remains the company's largest single customer, with fleets also servicing the company's aggregates and livestock feed divisions. Now in its second generation of family ownership and leadership, Ritchey says Alan Ritchey Inc. is proud of what it has accomplished over the last five decades and looks forward to continuing its leadership position in the marketplace. Although the competition in the industry is strong and the business is fraught with challenges, Ritchey says the company will continue to build on the things that have made it successful for so many years.
"The trucking industry as a whole has been very good to our company and our family," Ritchey says.
Commitment
At ARI, commitment comes in many forms. It is not only important to be committed to their customers but also to their drivers, the public and the environment. The company understands that change is part of the business environment and it takes constant dedication to stay ahead of the game and provide the best service possible. ARI's history has shown numerous examples of where it was able to quickly respond and setup new or change existing contracts with its customers.
With ARI's family roots coming from an agricultural background, the company fully understands the importance of being environmentally responsible, and has participated in the EPA's SmartWay program since 2009. It has taken additional steps to increase fuel mileage by working with trucking manufacturers to spec the most efficient and cost-effective trucks possible.
Maintenance is critical to maintaining their on-time performance, along with insuring the safety of the drivers and the public. With maintenance facilities that have operated 24 hours a day, seven days a week since 1972, ARI understands that it is more than just dealing with breakdowns when they happen but to be proactive in preventing downtime. Through the use of onboard technology the company can remotely monitor vital engine sensors and analyze performance of equipment and drivers.
ARI is diligent on safety. Whether it is though on-site training, on-line continuous training, or random safety monitoring checks, ARI puts a priority on safety. ARI was an early adapter of electronic logs and continuously monitors drivers hours.
Alan Ritchey Inc. understands that the drivers are the face of the company. It is important that someone is always available to the drivers when issues arise. With a 24/7 dispatch and maintenance, along with supervisors in all departments available 24 hours day, they are able to quickly respond to situations as they happen. It is that partnership of everyone involved that helps ARI has a low turnover. Senior Vice President David Allison notes that Alan Ritchey Inc. has numerous drivers who have been with the company for decades, as well. Ritchey says the company has been able to count on its best and brightest drivers for so long because it believes in treating its drivers extremely well. "We have an extremely good maintenance program on all of our equipment, and also our management team has been in place for decades," Ritchey says.
Overcoming Challenges
The company's ability to retain drivers has been important for Alan Ritchey Inc.'s continued success, especially now as the available pool of drivers is at the lowest level in years. "I would say the biggest problem we have right now is hiring drivers for new business," Ritchey says.
Other issues the company has to contend with today include keeping up with government regulations. In addition to regulations involving service time for drivers, Ritchey says EPA regulations on engines have created problems for the company as the kinks in the technology are worked out.
Nevertheless, Ritchey says Alan Ritchey Inc. has been overcoming challenges in the industry for more than 50 years and expects to continue growing. "We are expanding out on our main trucking fleet to do some dedicated service for other companies outside of the USPS," he says.
www.alanritchey.com
Headquarters: Valley View, Texas
Employees: 500
Specialty: Transportation services