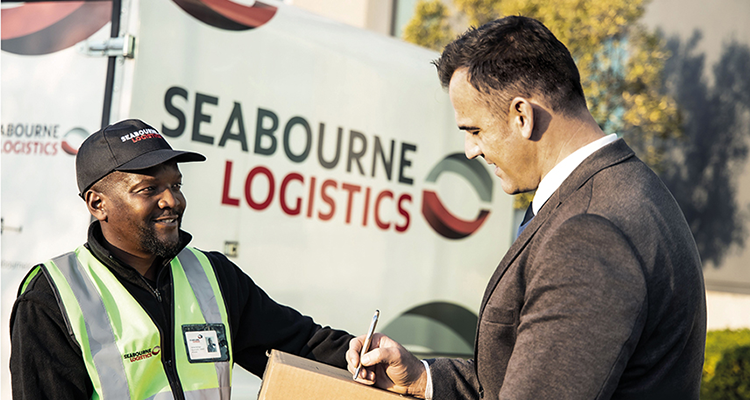 An inspirational story and determination are at the heart of Seabourne Group's success
The journey behind Seabourne Group's (Seabourne) success is not one of a typical business. Rather, Seabourne reflects the story of an evolving family and Sir Clive Bourne's determination to build a long-lasting business and positive legacy; factors that also characterized his 15-year battle with prostate cancer.
Sir Clive established Seabourne in 1962 as a European-wide road freight operator. "In those days it was much slower and much more expensive to transport parcels around Europe, and Seabourne was actually the first road freight operator for both small and large parcels," begins Daniel Flitterman, Managing Director.
The business then grew over the next 30 years into a large, market-leading freight company. It purchased an international express courier and a UK-based freight-forwarder along the way, the latter of which resulted in Mark Volante joining Seabourne, who remains the current Freight Managing Director today.
"Clive's intention at the time was to create a one-stop shop for European freight; he even bought an airport, RAF Manston in Kent, with the intention of using it as a UK customs base," narrates Daniel. However, UPS purchased Seabourne's European parcel operation in 1991, with Sir Clive investing in the long-term growth of the remaining freight and courier business.
Alongside these pivotal business changes, Sir Clive was diagnosed with prostate cancer in 1991. As a result, he stepped down from his day-to-day involvement in the business and became Life President in 1996, enabling him to focus on his work establishing the Prostate Cancer Research Foundation. By this time, Sir Clive's daughter had married Daniel, who joined the business in 1992 and later took over as Managing Director.
Philanthropic legacy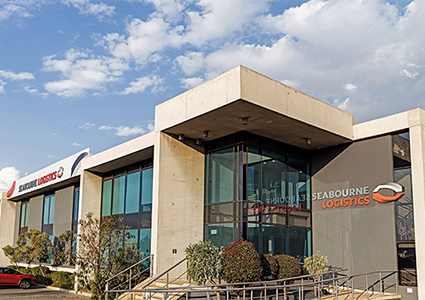 "Personally, I started off in the courier side of the business," Daniel recalls. "I worked very closely with Clive in the years after his diagnosis to learn everything I needed to before occupying the role of Managing Director. Sometimes things happen in life for no reason at all, and I have been truly fortunate to be given these opportunities just by marrying my wife!"
Surviving 15 years beyond his diagnosis, Sir Clive's entire outlook on life changed. "Clive was phenomenally successful," Daniel reflects. "He achieved more in those 15 years outside of Seabourne than most of us would achieve in a lifetime." Sir Clive participated in numerous philanthropic efforts across the globe; he worked with Transaid throughout the 1990s, established Mossbourne Academy in Hackney, and set up a charity that would later amalgamate with other charities to become Prostate Cancer UK, of which Lady Bourne remains Vice President.
Sir Clive then received his knighthood from Queen Elizabeth II in 2005, just two years before he sadly passed away, leaving Daniel to continue Seabourne's legacy. Daniel remains Managing Director and, having significantly grown since the sale to UPS in 1991, the company today is an international freight, courier and warehousing operation, boasting large facilities in the UK, South Africa and Holland, as well as a courier business in France.
Organic growth
"Most freight-forwarders can effectively transport any cargo, to anywhere around the world, but where we differ from other companies is that we operate in niche, more complicated markets," Mark explains. "Whether it is working with products that are difficult to move, like perishables, live or hazardous cargo, or a shipment to a country with complex customs requirements or documentation. Although we offer freight services, covering all modes of transport, we tend to concentrate on problem solving in these more difficult markets."
Daniel agrees: "It's controversial, but where we really shine is when things go wrong. Things inevitably go wrong occasionally in the transport and logistics business, but we excel in helping our customers problem-solve and navigate difficult situations."
Under Daniel's leadership, however, Seabourne is exploring new avenues and is particularly gaining strength in the warehousing and transport logistics industry. "All of our clients are moving freight, and they often need somewhere to store it, so warehousing services seemed like a natural expansion of the business," Daniel states.
He continues: "Both the express courier service and warehousing business have grown considerably in Holland over the years. Our large investments across the group are in our warehousing facilities; we have a huge site in Eindhoven and have recently opened one of the group's largest warehouses in Hoofddorp, near Schiphol airport."
Storage solutions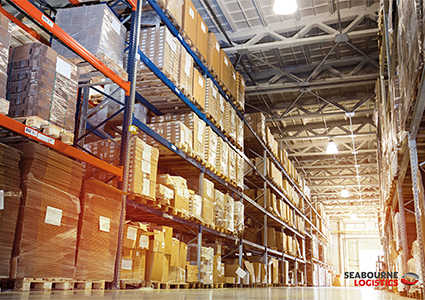 To facilitate the growth of its warehousing services in the UK, Seabourne opened an additional facility in Birmingham, England, in November 2022. Mark elaborates: "We are now providing warehousing solutions in the UK, whether it is storing, cross-docking, picking, and packing, or just distributing any cargo. The Birmingham site has been fully operational for around six months now, and we are currently at about 60-to-70 percent capacity, so that is really encouraging!"
However, this is only the starting point of Seabourne's efforts to replicate its Dutch warehousing operation. "The same clients who love our service in Holland are looking for additional storage or warehouse space in the UK, which is helping the operation grow," Daniel adds. "This has really been accelerated by Brexit because international companies could previously service the UK from any European facility, meaning they didn't require a UK base. So, we will eventually develop further sites across the UK, and we are currently in the process of moving to a much larger facility in Basingstoke."
"Brexit has been really challenging for the entire logistics and warehousing industry," Mark reflects. "Freight previously moved freely within the European Union (EU), but post-Brexit legislation requires specific documentation, meaning more businesses are needing additional storage space within the UK to fulfill the region's operations. We've worked with various clients to find a solution to some of these difficulties and we have gained a lot of knowledge from customs professionals."
Driven by service
"While Brexit has had disastrous consequences, it is just another case of difficult circumstances for the logistics industry to deal with," says Daniel. "It has resulted in complications that our customers needed our help with, so, selfishly, it has probably been positive in initiating new business for us.
"Unfortunately, Brexit is just one of a few seismic global events that have occurred over the last few years," he goes on, "and my late father-in-law used to iterate that you will never have everything going well at the same time; you just have to hope and aim to make sure you have more elements going well than not."
The common theme running through Seabourne's historical story is people – its employees and the wider community. "It's a cliché, but for me it's true; the people are everything here at Seabourne," states Mark. "Our teams are reliable, incredibly loyal, and love to deliver customer satisfaction – all things that are crucial in a company driven by service."
To celebrate its people, Seabourne produced a 60th anniversary book in 2022 to demonstrate the commitment and determination of both Sir Clive himself and an array of people who have worked at the company over its 60 years. "Our employees call themselves Seabourners," Daniel explains. "A lot of people who have retired or left the business are Seabourners through-and-through, and many of them made contributions or shared their memories of Sir Clive in our celebratory book."
With significant investments, the future looks bright for Seabourne. "Of course, like any business, we want to grow at a sustainable and natural speed," Daniel concludes. "We're focused on our new premises at the moment, with Basingstoke being the next large investment. We're remarkably busy and experiencing a real upward curve across the business, so we will look to grow quietly yet aggressively over the coming years."