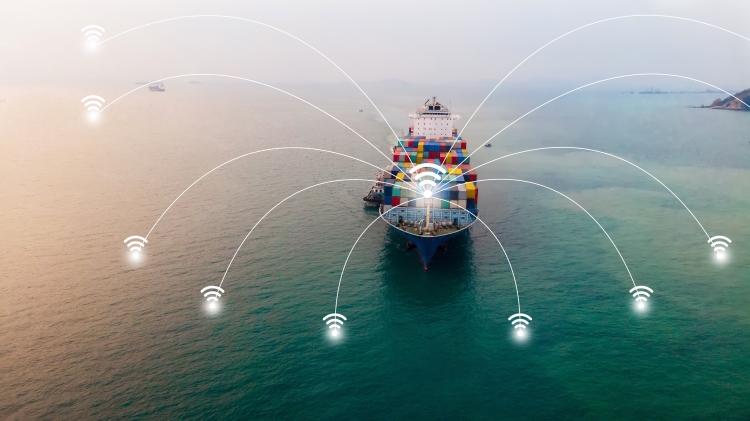 Inmarsat Maritime launches new connectivity service 
Fleet Reach, a new, high-speed maritime connectivity service will enable seamless connection to ships from sea to port
Inmarsat Maritime, a Viasat business, has launched Fleet Reach, its new coastal LTE service for maritime connectivity. It will bring uninterrupted, high-speed broadband to merchant, offshore, energy, and fishing customers whether located on the coast or docked in-port. 
Traditionally, coastlines and ports are congested hotspots. The average vessel spends 40 percent of its time in these areas. This means a high number of people and vessels are trying to access networks at the same time.  
Connectivity has a significant impact on operations at sea. The need to safely collect and distribute data is vital to modern maritime systems, especially with increased sensors and applications onboard. It is also crucial to crew welfare, helping those onboard stay in touch with those at home.  
A recent study by Inmarsat found that demand for connectivity is soaring. Specifically, it noted an annual increase of 131 percent for business applications, and a staggering 149 percent for crew uses. 
Ben Palmer, President at Inmarsat Maritime, commented: "We know the enormous impact that seamless connectivity has – both on productivity and crew welfare – especially with so much time being spent in-port.
"Our new Fleet Reach service is a major step forward, enabling uninterrupted connectivity from sea, to shoreline, to port, and back again, wherever and whenever it is needed."
Fleet Reach, optimized by Fleet Xpress, offers supercharged coastal connectivity thanks to added terrestrial mobile coverage. It will enable faster speeds, increased signal strength, and lower latency when sailing near coasts or docked in-port.  
As part of Inmarsat's ORCHESTRA platform, the technology constantly monitors signal quality to provide the best possible connection. It does so by selecting the most appropriate connection using both terrestrial and satellite technologies. 
As a result, seafarers can enjoy consistent connectivity regardless of the vessel's location, with the service seamlessly switching between technologies.
It also comes with unrivalled security credentials, meaning customers can maintain security standards without increased risk of cybersecurity threats. 
Ben concludes: "The power of Inmarsat's multi-technology ORCHESTRA platform is the backbone behind this seismic change in coastal connectivity and we look forward to seeing the maritime sector reap the rewards of this consistent, reliable connectivity."