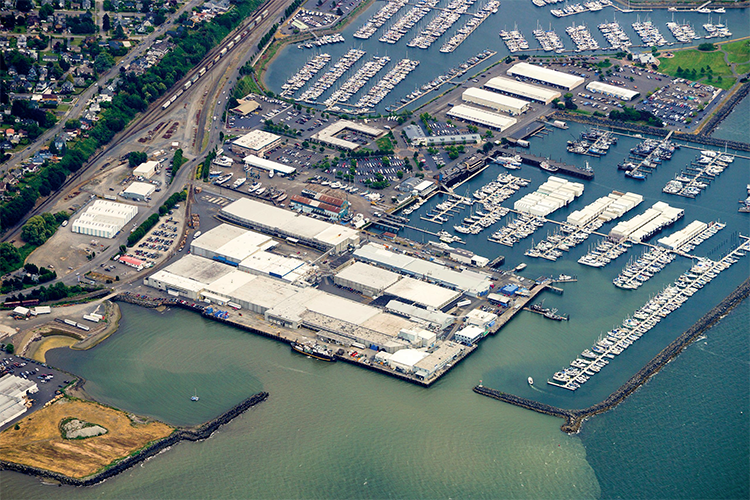 Working smarter
By incorporating the latest technology to ensure smooth and efficient operations, Bellingham Cold Storage is incredibly proud of the efforts of its team to secure a legacy that has made it one of the largest portside cold storage facilities on the West Coast
Bellingham Cold Storage (BCS) offers storage, handling and logistics solutions to a wide range of food customers. Over the years, the company has grown to become the largest portside cold storage facility on the West Coast of the United States. The company now manages over 600 million pounds per year of products, ranging from seafood to berries and various other packaged foods. Above that, its deep-water dock gives it access to Alaska and major international markets, a topic which we cover when speaking with the company's President and CEO, Doug Thomas.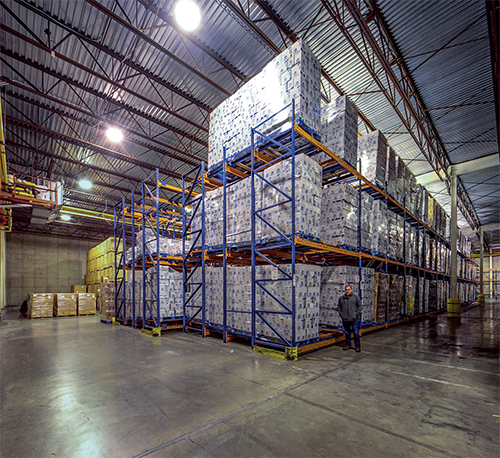 For BCS, four strengths within the business' capabilities make it a stand-out name amongst its competitors, according to Doug. "Firstly, there's our on-site processing space. BCS provides on-site, value-added processing space for some 12 customers who direct their raw ingredients to BCS for storage. Later on, they'll then call on that product to be brought to their processing facilities that are all connected to BCS frozen, chilled and dry warehouses. The on-site customers produce various finished products that are then re-presented to BCS in their retail form for storage and eventual outbound distribution to markets in North America and throughout the world, either via truck, rail, container, or break-bulk ship from our deep-water marine terminal facility," he shares.
The second strength is its deep-water marine terminal. "BCS has a deep-water dock located at our Squalicum Waterway complex. We are the first US Port for discharging various cargos when vessels come south from Alaska with a variety of seafood products. We are also conveniently located about halfway between Vancouver, B.C. and Seattle, WA for movement of product to and from those major markets. Additionally, we also have several BNSF rail sidings that complement our ship loading activities for product arriving for export, or imported products that are destined for locations on the eastern side of the US.
"On the technology side, the company has its own proprietary Warehouse Management System (WMS) called WebOptics that gives our customers a real-time look at all of their products on hand, when they arrived, where they are located, how long they have been here, on-hold status, shipping status, and so on. BCS has continued to develop this system so as to make every transaction and interaction with BCS as easy as possible," Doug elaborates.
Finally, and arguably the most important factor, BCS takes time to invest and develop a company culture that reflects the values upheld by the family that owns it. "BCS has been under family ownership for 75 years now. The Talbot family owned BCS exclusively for the first 72 years, and more recently the Joshua Green family and Thomas family have combined with the Talbots to create an even stronger ownership group that is focused on growth, continued high levels of employee and customer satisfaction, and sustained financial success for the long haul. This is a much different culture than one might find in a venture capital, REIT or private equity-owned ownership arrangement. Our customers, employees and leadership team thrive under this ownership architecture," he divulges.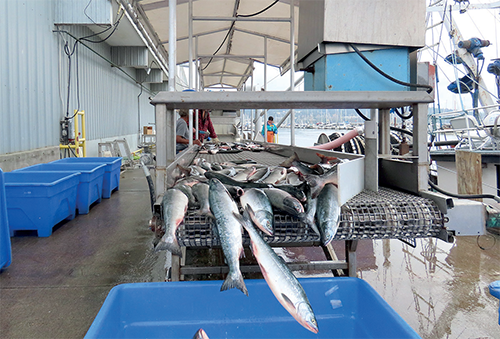 Doug continues to share that BCS is very relationship centric. The company strives to give its customers, its employees, and its surrounding community the satisfaction of ease and convenience. "This means that we go out of our way to have every exchange leaving the other party with the feeling that the entire process was easy. This translates into long-term positive relationships that everyone becomes drawn to over time, and often will go out of their way to be accommodating of BCS in return."
At this point, the conversation turns to the company's relationships with its vendors. Doug discusses that BCS takes great pride in the network that it has nurtured over the years, and consequently, it has mastered the skills necessary to maintain excellent communication and transparency. "BCS has a long history of embracing mutually positive supplier and service partner relationships. Many of the companies that we still use today were with us from the very beginning some 75-plus years ago. We strive to provide the same courtesies to our service partners that we extend to our customers. In the end, vendors, contractors, and professional service providers are an extension of ourselves and when done right, extend and expand our service capabilities and quality to our primary customers."
Although the company boasts an already-impressive infrastructure, we learn that there are still plans to grow. To achieve this, BCS will implement a strategic approach that is meticulous rather than accelerated, as the business believes that 'slow and steady will win the race.' Doug says: "BCS is just about as large as we want to be in our current markets. We are however focused on new market areas, while also investing in modernizing our current and future facilities with automation wherever it makes sense. We intend to keep every single current employee that we have. However, they will over time be performing more sophisticated jobs when conducting the receiving, put-away, retrieval, and eventual shipping activities, while leveraging technology to assist with some of their traditional tasks. This translates to improved employee working conditions, reduced manual movements and increased capacity and efficiency."
This brings us to the topic of recent investments that will serve as a buttress for the company's plans for its future growth goals. "BCS has invested in several medium-sized improvements over the last few years, including a new automated commercial ice production facility, a very modern central loading dock, several on-site customer projects designed to optimize efficiency when transferring raw and finished product back. Fourthly, and most recently, we have embarked on a small automated warehouse project that will be on-line June 1st, 2022.
"From a new capacity standpoint, we opened a facility in Stanwood, WA back in 2020, which added an additional 18 million pounds of frozen space to our service offering. The BCS Stanwood facility is 45 miles closer to Seattle, and we utilize it to serve several customers in and around that area."
Before our conversation draws to a close, Doug reflects on both the opportunities and challenges currently facing the market, and discusses how he plans to take them on in order to secure the prosperity of his business. "Right now, there is a massive issue with staffing and capacity. With the container terminals backing up, BCS has received numerous requests for our deep-water marine terminal to move food products either into the US from foreign production areas, or outbound US exports destined for Europe and/or Asia. We will of course fulfil this challenge in the best way we can to ensure that our customers are able to continue with their business as well."
For the next 12 months, Doug highlights how the company is looking forward to hiring additional employees and guiding them through a thorough training program that will help further them in their careers with BCS. In addition to that, he is also excited about planning for the installation of modern technology and expanding the company's footprint.
Beyond that, his projections for the next five years are promising. "As far as we can, we will continue to grow the business either organically with existing customers and tenants at any one of our three current sites; that would be our primary goal. Coupled with that, we are looking at other markets where we have received requests from customers to locate in those areas. I believe that if we can keep strengthening our presence in these locations, the possibilities for the future of this business are endless," he concludes.
Bellingham Cold Storage
www.bellcold.com
Services: Cold storage