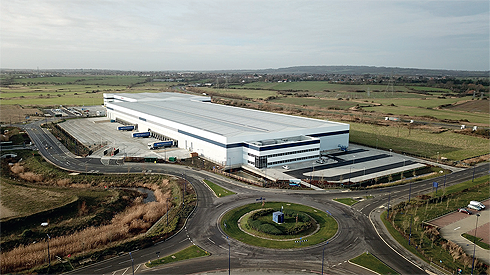 Creating a resilient supply chain
LG231 is located at the heart of the Logistics Park and sits alongside DP World London Gateway Port, offering unique multimodal integration. It is Ferrymasters' first facility in the UK supporting both imports and exports.
One of the leading European providers of tailor-made transportation and logistics services, P&O Ferrymasters took occupation of the 231,000 sq ft (21,460 m²) distribution centre space on practical completion of the building on 27 July 2020.
The company was able to set up business immediately to manage and operate the new distribution centre, allowing it to meet increased market demand for warehouse and cross-dock activities at London Gateway.
Taking a five-year lease at the brand new LG231 facility will enable P&O to further build its port/market-centric distribution centre strategy. It follows the opening of a new Rotterdam distribution centre in 2019 and complements the P&O Group developments in Tilbury – activities which are more continental cargo focused.