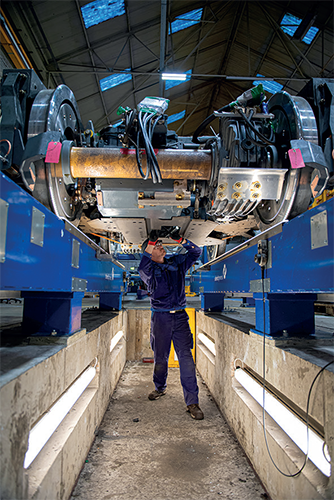 The achievement comes after only three years of operations, and just 15 months after its 500th bogie overhaul.
Having successfully completed the overhaul of the Class 350/2 & 350/4 bogies for the Kings Heath depot, the BSC is now showcasing its wide range of capabilities in overhauling the Class 374 high-speed Eurostar bogies and the Class 185 Desiro Classic bogies. The milestone 1000th bogie was completed as part of the Class 700 Thameslink fleet overhaul which has just begun and consists of 2335 bogies over the next four years.
The £8m facility services bogies for the full range of Siemens trains operating in the UK, including: Velaro Eurostar e320; Thameslink Class 700; Transpennine Express Class 185; and West Midlands trains Class 350/2 & 350/4.