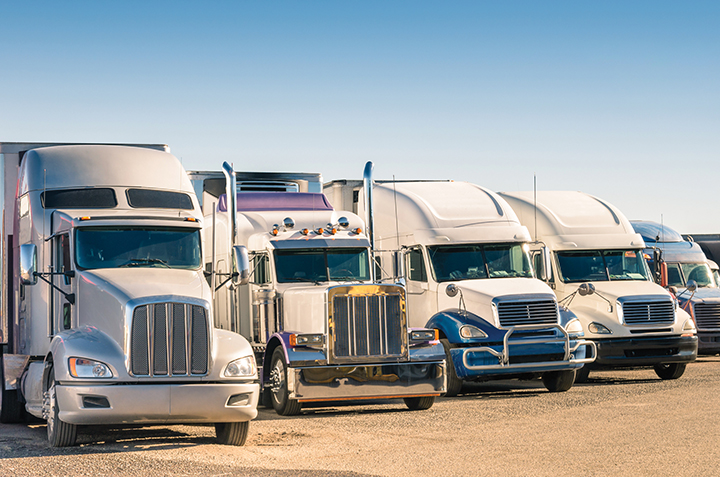 There are five secrets to fleet compliance.
By Erin Cave
For fleet managers, following the Federal Motor Carrier Association's (FMCSA) Compliance, Safety, Accountability (CSA) initiative is both essential and beneficial. Eliminating compliance violations can pay off quickly, you're also less likely to be targeted for inspections and the chance of incurring additional violations is further reduced. Even with a good CSA score, the benefits of effective compliance make every dollar spent on it a wise investment. Below are five secrets for helping ensure a compliant, successful fleet.
Secret #1: Limit compliance administration to one or two employees
Problems often occur when too many employees are involved. Standardization is the key to successful administration of a compliance program, so assign one or two team members to be compliance administration subject matter experts (SMEs). The SME manages driver qualification (DQ) files, vehicle maintenance records, drug and alcohol testing, records of duty status (RODS) and the annual driver reviews.
The SME also should standardize compliance by applying the same management process and format to compliance records. This will help ensure that all requirements are being met without adding unnecessary steps.
Secret #2: Don't skip driver compliance training
Drivers who don't fully understand compliance requirements may fail to meet them. Actively investing in driver compliance training can help drivers become more compliance-conscious and improve overall safety. It's a great way to send a message that their contributions are valuable to the organization. The drivers will also feel more engaged, helping to reduce turnover and increase productivity. There are several training options available to help keep employees aware of the latest compliance standards, including seminars, certification programs and online training.
Secret #3: Don't miss the chance to overturn compliance violations
Knowing about erroneous fleet data in the Safety Measurement System (SMS) in advance helps ensure it can be corrected. Be sure to proactively monitor the fleet's data to help avoid federal intervention and the operational disruption it can bring, and regularly review the Behavior Analysis and Safety Improvement Category (BASIC) percentile ranks, as well as inspection and crash data in the SMS system. Copies of inspection reports and evidence related to any observed violations should also be kept.
If a violation has been issued in error, request a review of the violation through DataQs. This system automatically forwards the request for data review to the appropriate office.
Secret #4: Conduct internal audits at regular intervals
Self-auditing can help to confirm that a compliance program is working. To gauge success, perform multi-department audits at regular intervals and act on the findings.
If performance is trending up or down, make sure to identify why that's taking place. Review compliance documents, such as DQs and motor vehicle reports (MVRs), along with internal policies and business rules. Compliance isn't just about state and federal regulation; it has a lot to do with how effectively the business is managed.
An internal audit and a proactive compliance mentality will give the organization's leadership a high level of confidence in your team, earn the respect of customers and business partners, and smooth working relationship with the FMCSA.
Secret #5: Broaden your use of mandated technology
Look beyond compliance and use required equipment to help improve safety, efficiency and profitability. Most compliance violations are a combination of a lack of user knowledge and poor internal processes. The addition of these types of automated checks and balances are the types of mistakes technology can address. When required to introduce new technology into your organization, it's important to do so in a way that benefits the business.
New rules, including the ELD mandate, present fleet managers with a golden opportunity to transform their operations for the better. With a fleet management or mobile resource management solution in place, compliance with government regulations is achievable. Management solutions also allow the simultaneous and proactive training of drivers to be safer, the increase of inspection diligence, reconstructions of events to understand what led to an accident or verify how the truck was being driven, and maintenance automation.
By using these five secrets to improve your fleet's compliance, violations will likely decline or possibly be eliminated altogether, and your investment in fleet management best practices will translate to real value for your organization's bottom line.
Erin Cave is vice president of product management for Telogis Compliance and Navigation.