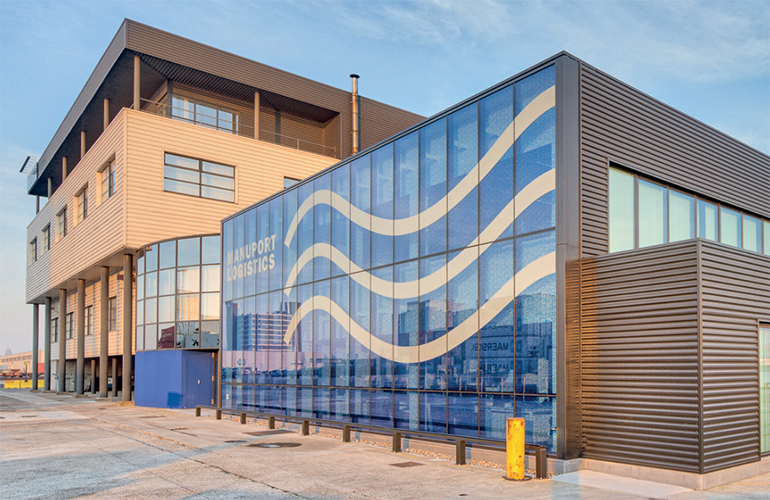 Across the land and sea
With nearly a century of experience in the freight forwarding industry, Manuport has proven itself to be a leader in its sector, and, with offices spread across the globe, the company knows how to go the distance to reach its customers
Although Manuport Logistics (MPL) has its headquarters based in Antwerp, Belgium, it also boasts 19 offices worldwide that cover an expansive catalogue of logistics services. "At MPL, we are a non-asset driven company; the only assets we need are our people and our system," begins Guy Pasmans, the company's CEO. "In my opinion, and I feel that this applies to any person in a senior position, we are just as powerful as the people surrounding us, so at MPL, our people are everything."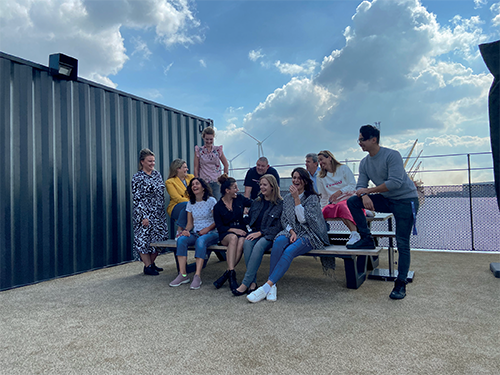 The global forwarder's primary services include transport solutions for ocean and air freight, barging solutions, road and rail transport, and customs liquid services. "This means that we also do the pre-carriage, which includes the transportation before the product is taken to the carriage by barge, truck, or train. Amongst these offerings, we have solutions for global companies that allow us to control the logistic supply chain for our clients; wherever the factory is based, we arrange the entire transport journey that will take the products straight from the factory to the customer. That's basically what we do," says Guy.
As far as the history of the business is concerned, MPL's timeline is quite extensive, and exhibits a business that is willing to adapt to the changing climate of the transportation industry. It was in 1926 when its ancestor, Northern Shipping, was established. The company spent the next 70-or-so years strengthening its offerings so that by 1994, when the business became NORFRAM Logistics, it began to increase its holding across the world. In 1998, a separate entity, Hamann International, was formed and seven years later, it went on to open its first office in Dubai. In 2007, the merger of Hamann and Norfram birthed Manuport Logistics. From then on, the company pushed its limits to grow and acquire further businesses that would allow it to expand across the world to countries like the US, Chile, South Africa, Russia, Brazil, Spain, Turkey, Singapore, Germany and France. In each location, the company hosts a unique selection of transport services to fit the economy in which it is found.
In France, for example, MPL's activities include international ocean freight in both an import and export capacity, customs clearance and intermodal logistics solutions. While in America, the company specializes in domestic transportation and owns an in-house customs and clearance license. "We've been very strategic in being able to expand our company, and we've focused on certain areas where we needed to excel. I'll give you another example: five years ago, regarding our liquid services, we bought a company that was considered a big player in the industry. In purchasing this business, we became the major player in the flexitank transportation sector, and likewise, we did something similar with an ISO tank operation. Our approach is always to infiltrate as many areas as possible, and to be the all-in-one name our clients can depend on," he explains, and the items that the company is capable of transporting are equally as expansive.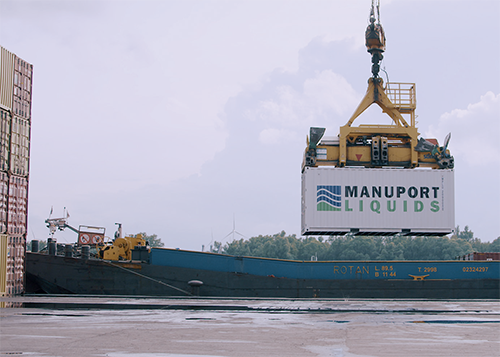 Since its inception, the business has continually pushed to increase its fleet to accommodate a wide selection of clients. Accordingly, MPL boasts a clientele base in fertilizers, perishables, minerals and oils, automotive, household and decorations, and sugar to name a few. "If we take sugar for example, we are at the heart of European sugar export. Between 2017 and 2018, over one million tons were handled by our dedicated sugar team, and exported from different inland production plants and distribution hubs. We act as an independent party towards producers, trading partners and logistics service providers. Our sister company, Euroports, manages two of the most sophisticated sugar terminals in Le Havre and Antwerp. With our knowledge, experience and network, the blueprint of the MPL sugar operations has been copied to the international market to cover countries like Ukraine, Morocco and Brazil for example," he comments.
According to Guy, this strategy is critical to the business's operations in ensuring that it maintains its success, particularly in times of crisis or when it is faced with a turbulent market. Covid-19 was one such situation in which the company was able to continue to thrive despite many industries struggling to stay afloat. "When we noticed that the air freight was going down, there were other commodities that remained successful. By being active in a wide portfolio of products and commodities, we maintain our stronghold across the world. Above this, I feel that our origins are found in quite niche markets, which, looking back now, gave us the advantage to expand into broader markets, and offer a wider variety of services to cater to these markets," he says.
As Guy has shared with us, MPL has a successful record of strategic acquisitions, and one of its most recent examples has been the purchase of Mira Transport Services, integrating yet another business under its belt. "This is a Turkish company and an excellent forwarder. We had five targets in Turkey, but the managerial team that we worked with demonstrated unparalleled confidence and agility in their capabilities, and that's the reason we chose Mira. It has been about a month since it joined our team, and consists of about 130 people, which brings our total to about 600. We are very happy with the outcome of the acquisition, and bringing onboard the Mira team has been a fantastic addition," shares Guy.
In discussing the reasons behind how the business was able to grow to the volume that it is today, Guy expresses that the company culture is one of the secrets behind its success. "For about 20 years, when MPL was still growing, there were about 35 people, but that was a special culture, because obviously everyone knew each other and we were like a family. During my studies at business school, I was always inspired by the cultural differences of our employees, and I wanted to find out how this could be a unique aspect to working with us that made us stand out. Since then, it has only strengthened. Our international roots bring together a melting pot of people to learn from and grow with, and that is something that I feel we do incredibly well, and have been encouraging for many years.
"I think that many people are here because they enjoy the culture. I know everybody's name, and even to this day, I'd still consider us a big family. Ever since our first acquisition, every company that we have purchased, after a few months of being around our culture, we see that the people that we welcome on board become even better because of the culture that is embedded into our working atmosphere," he says. Guy continues to add that this will remain an aspect in which the management team continues to pay close attention. "I think that it is another factor that differs us from our competitors. Other businesses, particularly those that operate on a global scale, may see their customers and employees as numbers on a computer, but we believe in adding that personal touch. I feel that we have become incredibly successful in this area because we were determined to perfect it right from the start," he adds. This, he feels, is also what will keep the company on its strong trajectory for the years to come.
On the note of its future, Guy shares that MPL has no intention of slowing down; with its eyes set on spreading its roots across Europe, the bigger the acquisitions, the better. "This year has been great for us. In 2021, we finalized another acquisition in Spain, and last year was spent establishing our footprint in Valencia, Madrid and Barcelona. On that side of the business, we offer a personalized consultancy service, international trade specialists, cross-trade shipment management, and tailor-made solutions. Now, there is potentially a new development happening in Greece, and we are looking to increase our offices in Rotterdam. On top of that, we are also looking at further expansions in Slovenia and Italy. So, as you can see, our agenda is already quite full for the upcoming years.
"But for the remainder of this year, it's business as usual. We hope to offer a global solution to increasing our customer reach, which we will then look to develop in all of the countries we are currently present in. There is also the possibility of consolidating more offices. However, considering how well our global players are coping with the orders, that may not be necessary. Overall, our main goal is to continue to grow and enhance the acquisitions that we have made so far. In doing so, we will also ensure that our employees are well taken care of, because, as I mentioned, none of this is possible without their dedication and hard work to keep our wheels turning," he concludes. It comes as no surprise that Manuport Logistics' well-oiled machine is determined to continue to drive its success forward. In doing so, Guy is certain that it will strive for the best practices that guarantee its customers receive the world-class service, both locally and internationally.
Manuport Logistics
www.manuport-logistics.com
Services: Freight forwarder