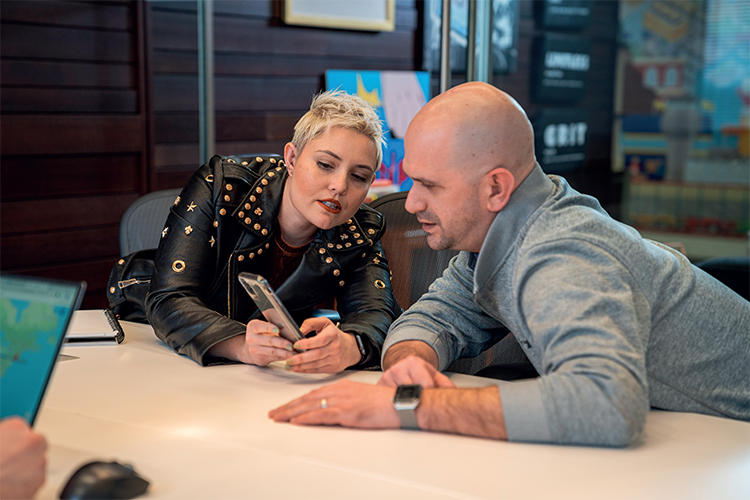 Touch of a button
Based in Schaumburg, Illinois, Montway Auto Transport is challenging itself to be a leader in the auto transport industry by providing access to quicker deliveries and convenient services for customers and established an advanced website that incorporated user-friendly features, and auto transport services nationwide.
Following this, the business was faced with the challenges of the 2008 recession that swept across the United States. While many transport companies suffered the storm alongside other industries, Montway found its feet by assisting people in relocating within the United States. This allowed the business to surpass many established competitors by providing adequate pricing, and superior service to those who needed it most.
Then, in 2013, another significant milestone was added to the company's journey. While working with the moving and relocation industry, Montway recognized the need for technological solutions for businesses that regularly shipped vehicles.
Montway created the concept for a transport management enterprise software called Miles Ahead, which provided direct access for companies and their sales people to tools required to receive quotes and book vehicle transport.
Now, having zoomed through the past 19 months successfully, Montway is set to take on the next five years with greater ambition, and fresher innovation to make ordering auto transportation services simpler and more efficient. Working with small independent dealerships to large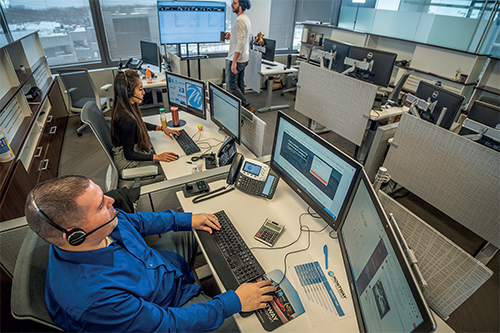 groups with multiple locations, as well as auto manufacturers like Nissan and General Motors, the company has been improving its technology to become one of the largest auto transport businesses in the world. "The company was established to resolve an issue. We have always wanted to be on the edge of innovation, and provide a better service to the consumers that surpasses our competition. As society moves closer towards the online realm, we want to offer a service that makes ordering transport delivery easier than ever," shares President and CEO Dimitre Kirilov, who is determined to see Montway become an industry pioneer, and discusses with us recent developments within the company to achieve its goal. "There are only a few companies doing what we do, which means that we have to navigate the industry waters with agility to accommodate different types of consumers and their needs," he says.
Fortunately, as a tech-oriented business, Montway has implemented measures for a robust system that exceeds customer expectations. Its determination to deliver a five-star customer experience led it to transporting close to 100,000 vehicles in 2019, scaling up to 140,000 during 2020, and for 2021, the business is forecasting a staggering 200,000 deliveries. Fueled by innovation, Montway is classified as the first business to market an online rate calculator to provide its clients with instant shipping quotes, as well as the first to market an auto transportation portal to support enterprise partners. "We have always developed our own software, and with assistance from our technology partner, Ship.Cars, we have been able to venture into additional automotive logistics verticals," Dimitre explains. One such project in which Ship.Cars has played a role in this collaboration is LoadMate, which Dimitre shares is an all-in-one auto transport management platform that helps both small and large shippers manage their transportation needs, and maintain control of their auto movements. The new addition to the business's catalogue offers in-app chatrooms with carriers and drivers, as well as the ability to view and track loads in real time, while receiving live notification updates. "This has the potential to help businesses tremendously, and so far, we are gaining great traction on it," he adds.
Dimitre elaborates that a faster shipment timeframe and cost-effectiveness are only a few of the benefits of the TMS feature. "We have companies with both small and large inventories to transport, and LoadMate eradicates the issue of getting in contact with multiple people, waiting for numerous quotes, and determining who will do it faster," he shares.
Montway also offers a home delivery solution that centralizes auto logistics. "Through our state-of-the-art machine learning algorithm, we have developed an industry leading smart rate engine. We noticed that one of the problems shippers' face includes securing auto transport when purchasing vehicles outside of their traditional buying areas. This was a big issue during the pandemic when not much inventory was available. As consumer demand has continued to increase, we have found that customers have expanded their searches nationwide to find inventory. So, to accommodate these increasingly longer-haul and less commonly used transport routes, we provide a solution for viewing estimated pricing across any route, ensuring cost-effective and reliable transport.
"Finally, an extra feature that keeps this process running smoothly is our electronic proof of delivery. Alongside our services being online, we also provide clients with the final bill of lading, and when the vehicle is picked up or delivered, they are notified immediately," Dimitre adds. This level of development is what led the company to becoming the recipient of the Bronze Stevie Award in 2021 for 'Innovation of the Year', in the Business Service Industries category for home delivery solutions.
Tying in with its perseverance for technological success, over the past 19 months, Dimitre notes that his team has been fantastic in keeping Montway's mission alive. "Because we work with an array of different consumers across the B2B sector, we have an advantage over the competition. If one sector is down, the others cover for the loss, and so when companies were closing in April 2020, Montway continued to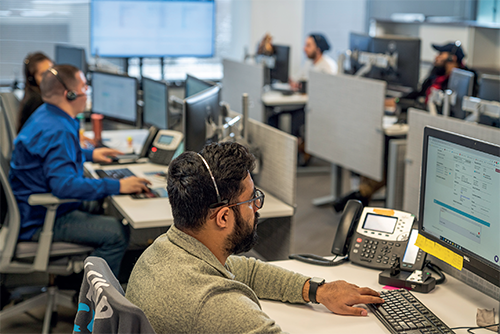 grow compared to the previous year. But to facilitate this, we needed a dedicated and hardworking team, and thankfully those are exactly the sort of people we have working with us. During the pandemic, we did everything possible not to let anybody go, and we succeeded in that. With the help of additional restrictions, we managed to keep everyone safe, and have the business up and running at higher speeds that we have not experienced since 2013; an achievement that would not have been possible without our incredible staff," Dimitre expresses.
Now, as it surges forward into the remainder of 2021 and beyond, Montway will continue to increase its market share across the board. "It's clear that the future for our sector is in technology, so we will invest in those advancements internally to focus on becoming more customer-forward. Simultaneously, we will be working closely with Ship.Cars to grow their business efficiently. It is my opinion that after Covid-19, there has been a dramatic increase in the demand for shipping parts and vehicles; more people are shopping online for their next vehicle, and if they are not available locally they are willing to have them shipped. This, I feel, makes us all the more essential. We also serve the dealership market. Our home delivery solution and managed service portal allow dealerships to offer estimated price and delivery times to consumers looking to purchase vehicles from online inventory. This also allows dealers to reach a wider audience," Dimitre concludes. We look forward to catching up with Montway in the future to see how it is continuing to keep the transportation industry moving.
Montway Auto Transport
www.montway.com
Services: Auto transport delivery provider